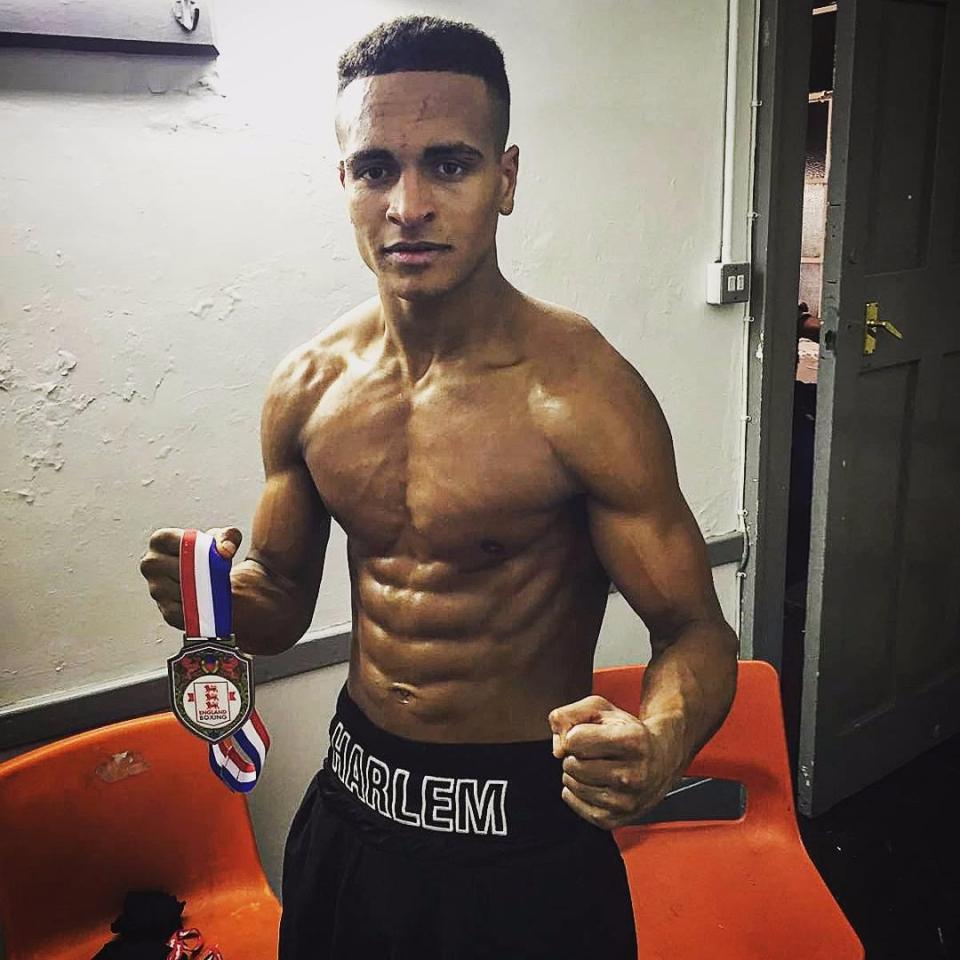 Harlem Eubank, cousin of Chris Eubank Jr will be competing in his first bout since turning professional on 27th May 2017 in Brighton at the Metropole Hotel.
Harlem, 23, is the nephew of Chris Eubank Snr and currently trains in Brighton with his cousin, Chris Jnr. The two train at the Pro – Am Gym by Ronnie Davies and Harlem has been watching his cousin and learning from the IBO World Super – Middleweight Champion.
While speaking about his future fight and his training, Harlem Eubank told theargus.co.uk, "I do a lot of training with Chris and he has provided the path in real-time and how it can be done and what it takes to do it."
"I have been watching his training, training with him and taking on that work-rate and that mentality as well."
The two cousins seem to differ from one another as Chris Jnr is similar to his father; seen to be arrogant and divides fan opinion whereas Harlem comes across less controversial.
He said: "I'm my own person and I wouldn't say I am necessarily like anyone else. We all have our different traits and the way we approach things but what I can take from Chris is the work-rate, the way he approaches training and also the fact he is cold in the ring."
Harlem's father, Simon Eubank, had 27 fights as a professional boxer and Harlem knows the name Eubank will apply extra pressure.
"Having the name has always put more pressure on from the beginning. Everyone wants to fight the hardest against you and everyone wants to beat you which just makes every fight tougher. That is a good thing, though, because you get the best of every opponent so it is improving your game."
"The amateurs has never really suited my style. I've just been jumping in at the deep end and learning every fight but the pros is always what I had in the back of my head from the very beginning. My style has adapted since then.
"All of the fights I've had have been at a competitive level as I've entered all the big competitions and I'd say 60% of the losses could have gone either way."
Harlem Eubank will fight in the Super Lightweight division and his fight on the 27th May 2017 will be promoted by Scott Welch.