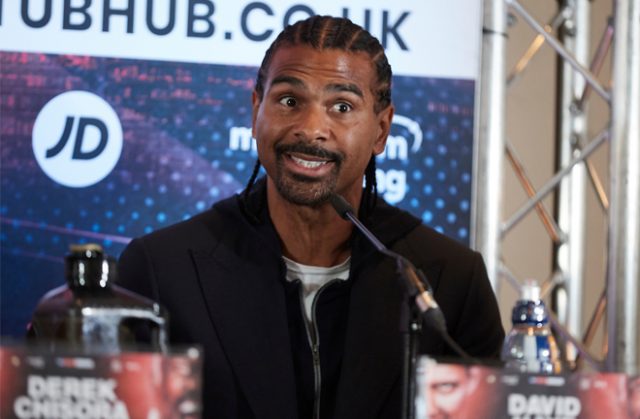 David Haye believes that Oleksandr Usyk will not have the power to nullify Derek Chisora when the pair collide in their crunch heavyweight clash on Saturday.
Undefeated, pound-for-pound star, Usyk (17-0, 13 KOs) puts his WBO mandatory position at stake against former world title challenger Chisora (32-9, 23 KOs), with victory ensuring a shot at unified world champion, Anthony Joshua.
However, Chisora's former foe and now manager, Haye insists the 36-year-old will bring an intensity he has not previously displayed.
"It's a fight where many are giving Derek Chisora very little chance of victory," Haye told Sky Sports.
"They look at his past career and they're going back 10 years, 15 years and thats not the Derek Chisora you'll see on Halloween, October 31st.
"The man you're going to see stepping through the ropes is someone very different than we've ever seen before.
"It's a tough ask, it's a massive, massive hurdle for him to overcome. But Derek is doing stuff I've never seen him do before.
"I'm not going to give away the game plan, but he's going to put something on Usyk's lap that he hasn't seen before and people are going to say 'what possibly could he bring?'
"You'll see on the 31st, he's going to bring an intensity that you've not seen before that Usyk has definitely not seen before."
The Ukrainian halted Chazz Witherspoon on his heavyweight debut last October, after reigning as undisputed cruiserweight world champion.
However, Haye believes Chisora, who knocked out David Price in four rounds last time out will not be fazed by Usyk's power and has questioned whether the 33-year-old has the knockout capability to trouble the heavyweight scene.
"The move up to heavyweight is so important to have that knockout power. Without the knockout power it doesn't work," the former heavyweight world champion added.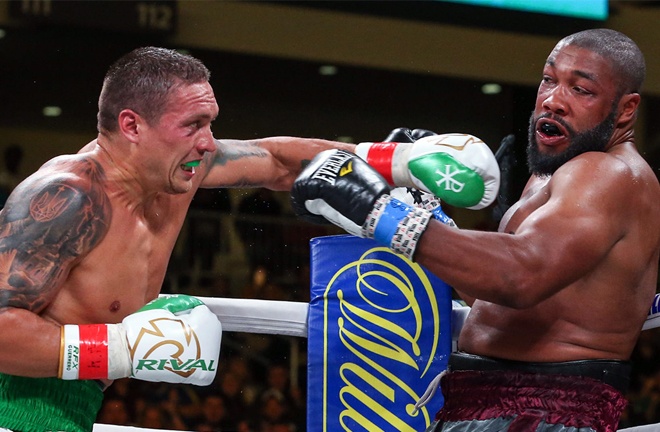 "Does Usyk have the power to stun and hurt Derek to stop Derek's onslaught? I don't think he does.
"I think Derek's technical ability, coming forward, closing the gap, moving his head, constantly fidgeting, putting the heat on Usyk, pinning him against the ropes and making it count is going to be the difference between winning and losing.
"Derek's doing it so much better over the last five, six weeks now than he was five, six months ago."