Promoter Eddie Hearn has written an open letter to the UK government after boxing was excluded from the rescue package for sport.
On Thursday, the government announced a £300m rescue package to provide emergency funding to 11 sports, following the shortage of revenue generated from a lack of spectators, amid the ongoing COVID-19 pandemic.
Rugby Union was provided £135m, Horseracing was given £40m and a number of other sports including Football, Tennis and Basketball were all compensated, however boxing was not included on the list.
Matchroom Boxing chief, Hearn has staged shows behind closed doors since returning with four events in the headquarters of the Matchroom HQ in August and will conclude the year in the UK with Anthony Joshua's rescheduled heavyweight world title defence against Kubrat Pulev at the O2 Arena on December 12.
However, Hearn highlighted the issues surrounding grassroots boxing with amateur boxing clubs closing down and small hall promoters unable to return, due to a reliance on the revenue generated from the gate and the lack of a TV network.
In an open letter written to Huddleston and the Secretary of State for Digital, Culture, Media and Sport, Oliver Dowden, Hearn wrote: "Sirs, I am writing in response to the government's decision to exclude boxing from their £300 million rescue package (report, Nov 19).
View this post on Instagram
"Matchroom Boxing recognises the importance of boxing at a grassroots level, not only for the sport but for the communities they serve. We urge the government to do the same.
"Boxing helps to tackle obesity and improve mental health, reduces the threat of gang and knife crime and instils discipline, manners and respect into the next generation.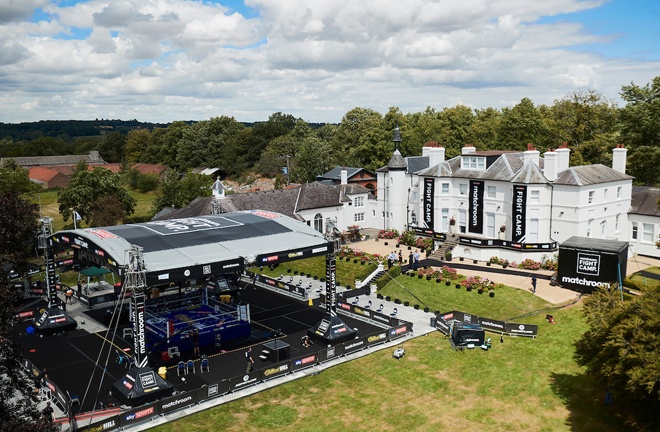 "At an elite level we have had to overcome great difficulties during the pandemic but we will ride it out – the local community clubs simply cannot. I ask the government to reconsider its position and give grassroots boxing some much-needed financial help.
Absolute joke.
Boxing gyms all over the country have countless stories of how it's saved lives!
Put kids & adults on a more positive path, given relief to people with mental illness & built confidence in kids like it did for me!
Not to mention helping fight obesity in the UK! https://t.co/QDziL9DYll

— Dave Coldwell (@davidcoldwell) November 19, 2020
"I invite you to a discussion with me and others about our shared experiences, or even come and visit a boxing gym and see the vital work they do within the community."