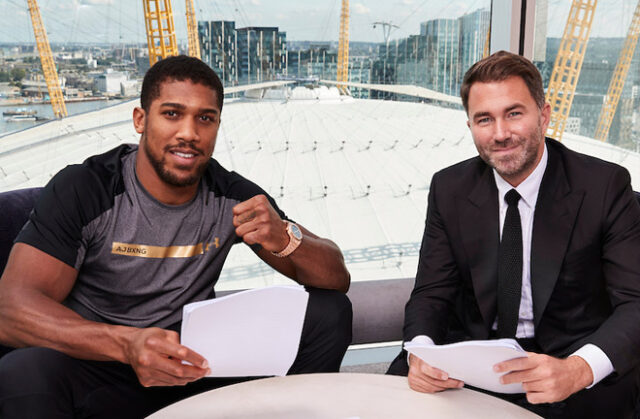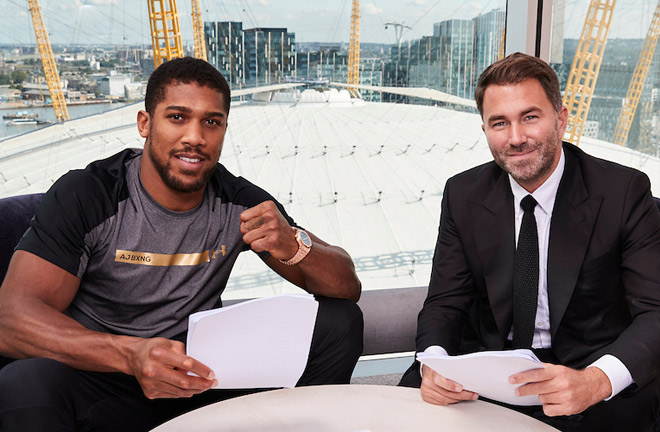 Eddie Hearn has confirmed that an offer has been made for Anthony Joshua to step aside from his rematch with Oleksandr Usyk, but insists a deal is not completed and a reported fee is incorrect.
Joshua exercised his rematch clause to face Usyk again, after he was comprehensively dethroned of his WBA 'super', WBO, IBF and IBO heavyweight titles on points in London in September.
Reports in The Telegraph on Sunday suggested that the Watford man was close to accepting a £15m step aside offer to enable Usyk to unify with WBC heavyweight champion, Tyson Fury.
The 32-year-old sent out an angry response video on his Snapchat page denying that he had signed or seen a contract.
His promoter, Hearn has confirmed that there has been an offer made, however says the decision will rest with Joshua.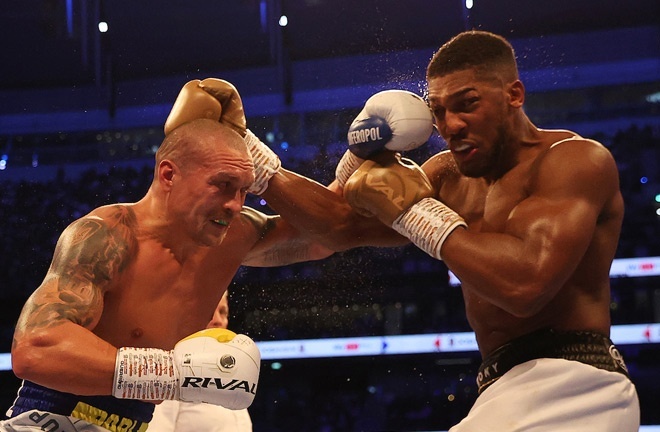 "There's definitely no deal done for him to step aside," Hearn said on the DAZN Boxing Show. 
"There are conversations, and I'll have those conversations with him.
"In his mind, he wants to rematch Oleksandr Usyk, and until the time comes where a long-form contract is presented to us, and makes sense – You see, this is much deeper than a step-aside fee. The money is something you negotiate, but this is a plan.
"All he wants to do is win the world heavyweight title back. Right now he has a cast-iron opportunity to do that in a rematch with Oleksandr Usyk.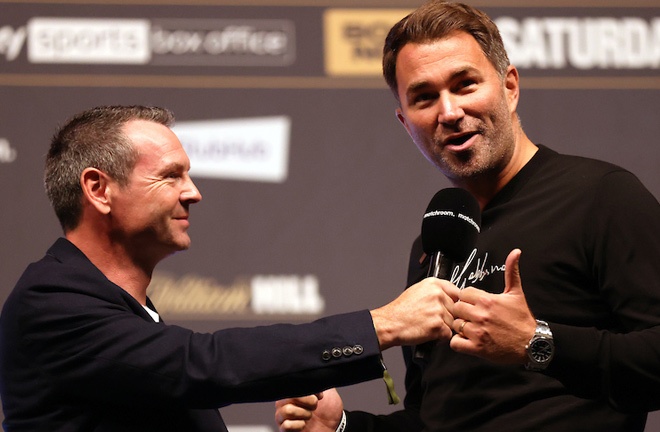 "So any step-aside, any other plan has to be solid.
"It's not, 'Yeah hopefully you get the winner,' and then Fury fights Usyk and then Fury decides to be inactive for two years.
"He's not out there looking for another fight, looking for a step-aside.
"He will, as always, be the one that call the shots. He's made it clear at the moment what that shot looks like.
View this post on Instagram
"There has been an offer, there's been several discussions with myself.
"I can't rule it out, it's not my job. AJ's the boss – he will rule it out or not rule it out."
Hearn denied the reported fee of £15m and says there is no contact signed.
"I'm not saying there's no truth in some of the article in terms of the process, what happens with step-aside and stuff like that.
View this post on Instagram
"The fee's wrong, lots of other stuff is wrong as well.
"Some of it was true, some of it wasn't.
"There's no contract signed, there's a long way to go in terms of the detail."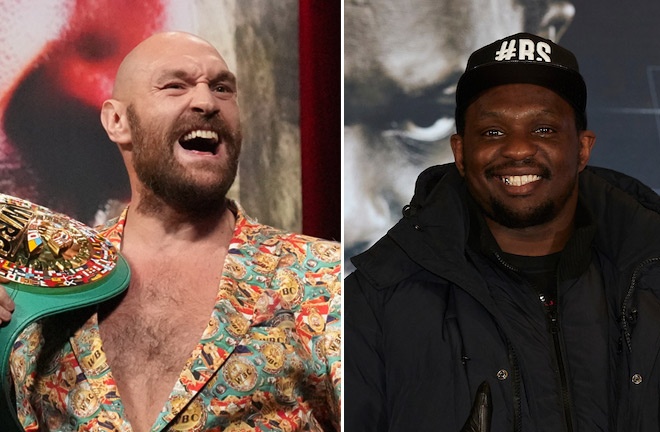 Joshua, 32, had been pictured visiting several US-based trainers including Ronnie Shields and Eddy Reynoso, with speculation mounting over whether he will move on from long-time trainer, Robert McCracken, although no decision has been made public.
Fury has been ordered to defend his crown against Dillian Whyte, but the latter involved is involved in an arbitration case against the WBC and the governing body has delayed the purse bid three times, with it scheduled to take place today in Mexico if no deal is agreed.