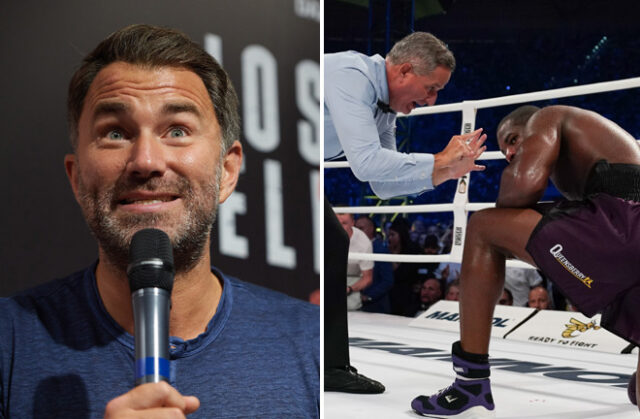 Eddie Hearn believes that Daniel Dubois looked for a way out after being dropped and then counted out in his defeat to Oleksandr Usyk on Saturday in Poland.
Dubois was dropped in the eighth round and after beating the count, the 25-year-old was sent to the canvas again in the ninth round, a knockdown he failed to get up from in time, enabling Usyk to retain his unified WBA 'super', IBF and WBO heavyweight world titles.
Despite suffering a horrific eye injury, the Londoner faced heavy criticism for taking a knee and staying down during his first professional defeat to Joe Joyce in November 2020.
Matchroom boss Hearn says 'Triple D' was broken down by the masterful Ukrainian and has questioned his resilience under pressure.
"He didn't want to get up," Hearn told IFLTV.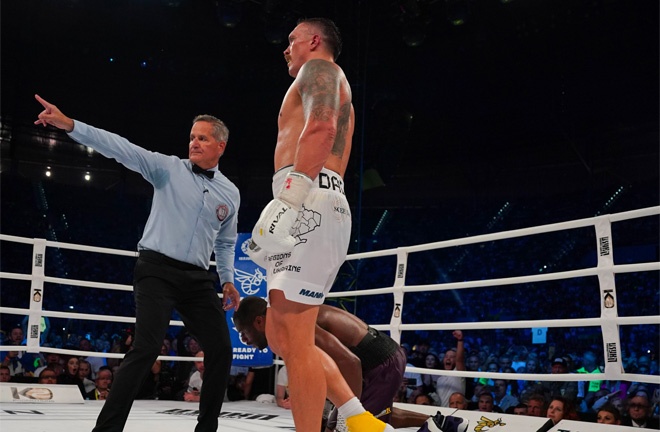 "He almost had himself counted out the first knockdown, he got up at nine-and-a-half.
"No real punches landed in that exchange.
"The second one, it was a very stiff jab, it was a beautifully timed shot, he was on his knees at what four looking at the referee.
"He waited for the ref to count to 10 and then he got up. He knew what he was doing, he wasn't concussed, he was just overwhelmed and he's done that twice now.
"Don't forget he took some heavy shots off Joe Joyce and his eye was bad I understand. This wasn't, he was just mentally broken.
"I don't like the word quit. He didn't want to carry on, I'd rather say that."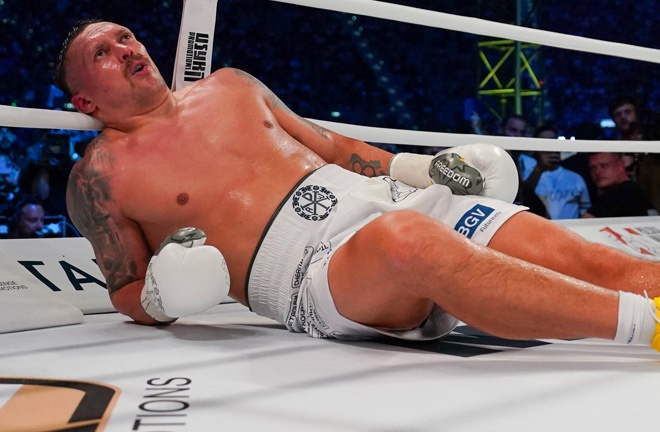 Dubois and his team were outraged in the aftermath of the bout, feeling that they should have been awarded a knockout victory after Usyk was given several minutes to recover from what was deemed a low blow by the referee.
The Brit's promoter Frank Warren told Pro Boxing Fans post-fight that they will be appealing the decision to the WBA with the view to having the result overturned to a no contest or securing a rematch.
Hearn insists that his charge Anthony Joshua showed far more determination to beat Usyk in back-to-back defeats to the 36-year-old than Dubois did.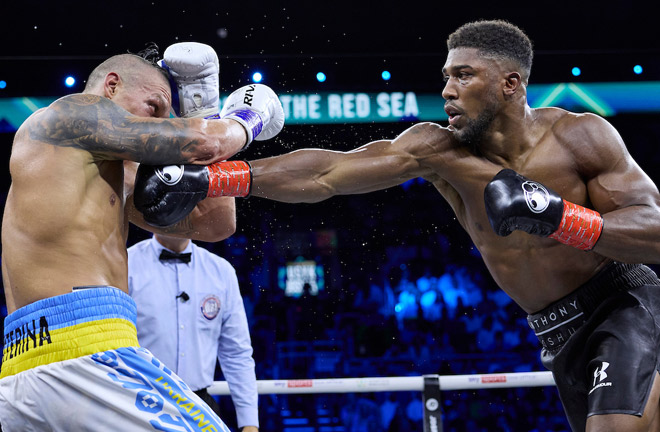 "AJ took a pounding in the last few rounds of fight one," he added.
"And even in the second fight, when he looked like he was getting on top those last three rounds, he took a lot of hammer AJ and never stopped trying and never stopped throwing punches.
"It seems to be a trend with Dubois that when it gets on top he looks for a way out."