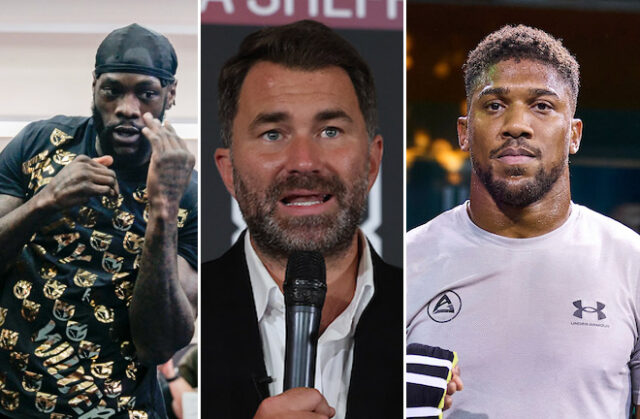 Eddie Hearn has opened the door to staging a colossal bout between Deontay Wilder and Anthony Joshua in Las Vegas or at Wembley Stadium, if they fail to seal a showdown in Saudi Arabia.
Hearn, the career-long promoter of Joshua, claims that both his client and Wilder have agreed on terms to face each other in a long-awaited battle in the Middle East, although no deal has been reached.
The Matchroom boss admits he has become frustrated with the lack of progression and is willing to look at alternative venues including in the USA and UK, ahead of a meeting with Wilder's team on Monday.
"We've agreed our end for the fight in Saudi," the 44-year-old told talkSPORT Boxing.
"Obviously there is a changing environment there of different people putting on different events now.
"But for us, we've agreed terms and Deontay has agreed terms, but it is a slow process and it is a frustrating process and we will start to explore alternative sites for that fight.
"It's not really a case of downing tools, it's one of the biggest fights of all-time in the division.
"So we can take it to other territories, but we had an offer that we agreed in principle and we want it to move forward, but sooner or later we've got to move on.
"I would love to look at that fight in Las Vegas. I would love to look at that fight in Wembley, I think that would be incredible."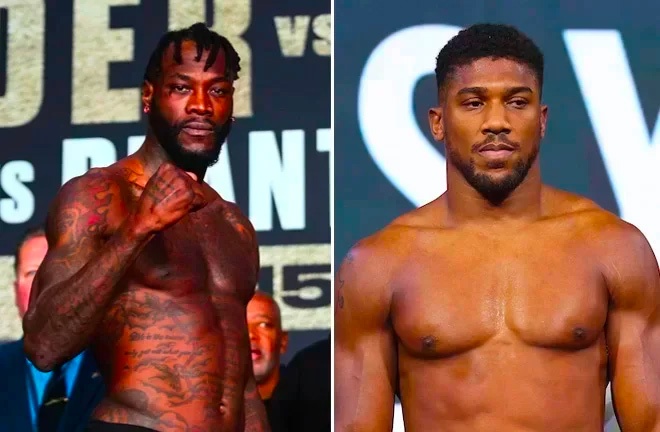 Joshua has recorded two straight wins since successive defeats to Oleksandr Usyk, knocking out Robert Helenius in the seventh round last month after beating Jermaine Franklin on points in April, while Wilder has not fought since knocking out the aforementioned Helenius inside the opening round last October.
Hearn remains determined to finalise a fight for the 33-year-old before the end of the year and named Filip Hrogvic and Andy Ruiz Jr, whom he has already had two previous fights with, as potential opponents.
"I think it would be a top 10 [fighter]," he added.
"Everybody asks me that. I threw a couple of names out there the other day, Filip Hrgovic, Andy Ruiz.
View this post on Instagram
"I don't know is the answer, because we've just been focused on Wilder.
"He's rumoured to be looking at a fight himself in November and I get that because he hasn't boxed for a long time as well.
"So we'll have to see what happens."