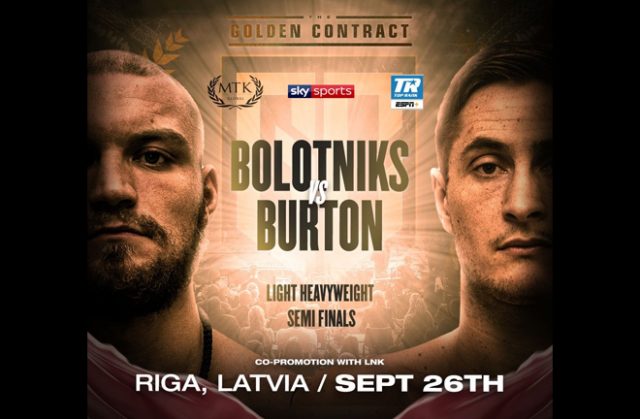 The excellent MTK promoted Golden Contract tournament finally resumes this Saturday night as the semi finals of the Light Heavyweight version reach the final four stage.
Sky Sports televise in the UK, and the action can also be seen on YouTube for no additional cost.
It's home advantage inside Studio 69 in Riga, Latvia, for Ricards Bolotniks (16-5-1, KO7) as he once again attempts to overcome the odds in an attempt to reach the final. 
Standing in his way is Lancashire-based former British Light Heavyweight champion, Hosea Burton (25-1, KO11) who began the competition as the favourite.
30-year-old Bolotniks turned professional in August 2013 , and was quickly was cast in the opponents' role as he began his career with a 4-3-1 record after eight fights. 
His two further losses have come in good company, and he is now unbeaten in his last five outings, having not tasted defeat since June 2018. Thabiso Mchunu was the last man to defeat Boltniks, stopping him in six rounds in South Africa.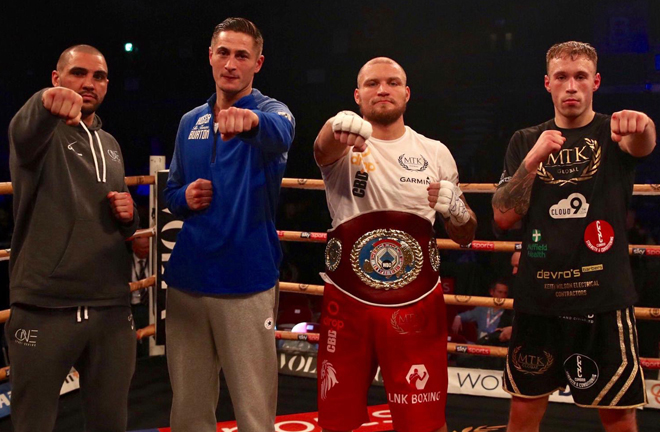 Since that reverse, Bolotniks racked up four wins in his native Latvia, which culminated in defeating the unbeaten Russian, Sergei Ekimov over ten rounds in October 2019. 
That win led to a call up to the Golden Contract tournament, and Ricards announced himself in style by stunning the unbeaten Irishman, Steven Ward, inside a round to advance to the semi finals. Ward was down three times in all as Bolotniks took the WBO European title in style.
As Serge Michel took the Golden Ball in the semi final draw and picked Liam Conroy as his final four opponent, Hosea Burton was left with the task of heading to Latvia to face Bolotniks.
'The Hammer' has been a pro since March 2012, and the Joe Gallagher trained Light Heavyweight has only tasted defeat once in a 26 fight paid career to date. 
The 32-year-old won the Lonsdale Belt in February 2016, stopping Miles Shinkwin in six rounds for the vacant title. 
He slipped up in the first defence, as he snatched defeat from the jaws of victory, with Frank Buglioni outlasting him with a 12th round stoppage win, with just over a minute of the contest to go.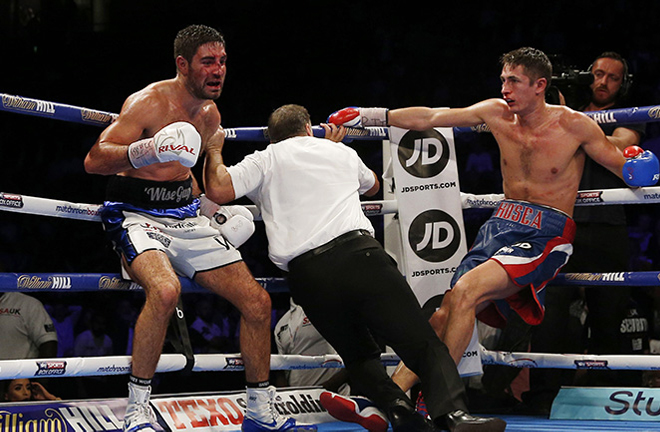 The rematch never came to fruition, and instead, Burton was forced to defeat a raft of limited opposition before entering the Golden Contract fray last December. 
Hosea would meet former British champion, Bob Ajisafe in the last eight. In what was supposed to be a technical fight, Burton dropped the Yorkshireman after just six seconds of the contest, before going on to dominate for a ten round points win. 
He now moves on to face Bolotniks, and he expects his opponent to be swiftly removed from battle should he decide to be reckless.
"It is what it is. Me and Bolotniks would have made a good final, but it's a shame he's got to go out in the semi-finals. I'm happy to know who I'm fighting" said Burton in the build-up to the contest.
"Unless I picked the Golden Ball, I knew nobody would pick me and that I would have to go to Latvia. The fight being over there won't make a difference for either of us, as nobody is going to get any help off anybody.
"It's going to be an exciting fight. I know Bolotniks will come running forward, but the question is whether he will get through the first round. If he comes in with no respect, he will pay for it big time."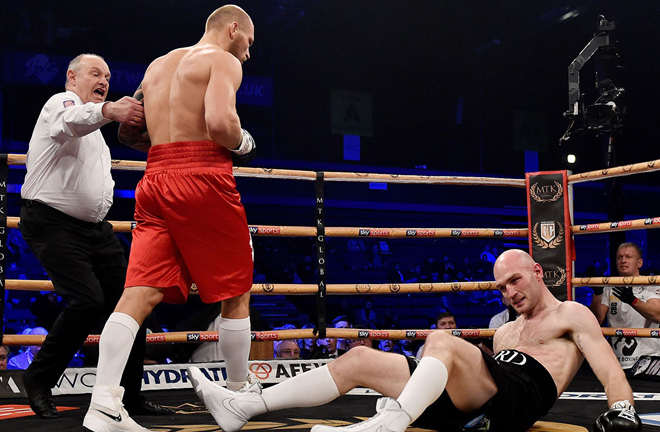 Bolotniks told MTK; "At home everything is easy! I am very grateful to MTK Global and LNK Boxing for making this fight happen on Latvian soil".
"Burton is a tall fighter with a strong punch, I had a gut feeling and told my wife before the draw that I will face Burton in the semi-finals. He is a good technical fighter with long reach, and it's another test that life is giving me, and a test that I have to pass."
Prediction: Bolotniks has been stopped three times in his five defeats, but he is in the midst of a purple patch, and caught Steven Ward cold last time out, finishing the fight in style. Burton is tall and rangy, and is an awkward night's work for anyone. 
I expect Bolotniks to be competitive early on, but once the frustration of not being able to nail Burton down sets in, I expect Hosea to be able to pick the Latvian off, and score a stoppage win down the stretch to advance to the final.
Comments
comments