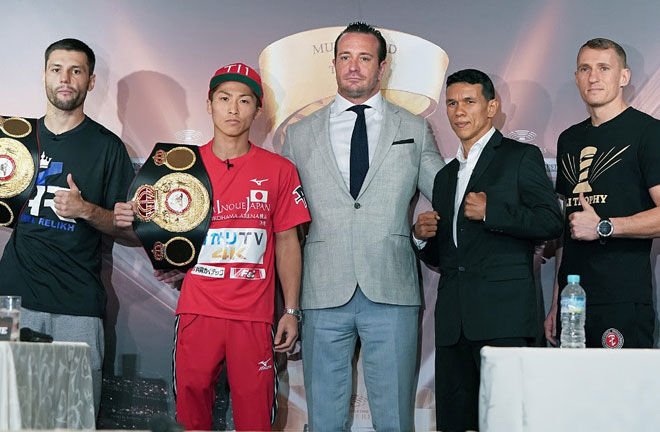 Japan's Naoya Inoue and the Dominican Republic's Juan Carlos Payano are ready for their Ali Trophy Quarter-Final and WBA 'Regular' World Bantamweight Championship clash on Sunday at the Yokohama Arena, Japan.
"I have great respect for Payano," said Inoue at Friday's press conference in Tokyo. "He has a good technique and he had a very good amateur career. He is a two time Olympian so he is very experienced."
"But I believe in my own strengths. I have had a good training camp, and I am in great shape. It is an honour to compete for the Muhammad Ali Trophy and I am looking forward to fighting in front of my fans."
His opponent, Payano, looked confident at the top table, and he is preparing for a war.
"I have worked very hard for this fight," said Payano.
"I know it is going to be a tough fight, but I am in top shape. It is lovely to be in Japan and I feel good. I have the utmost respect for Inoue. He is a warrior like myself which makes this fight on of the most interesting bantamweight fights of the year. Expect the best from me on Sunday."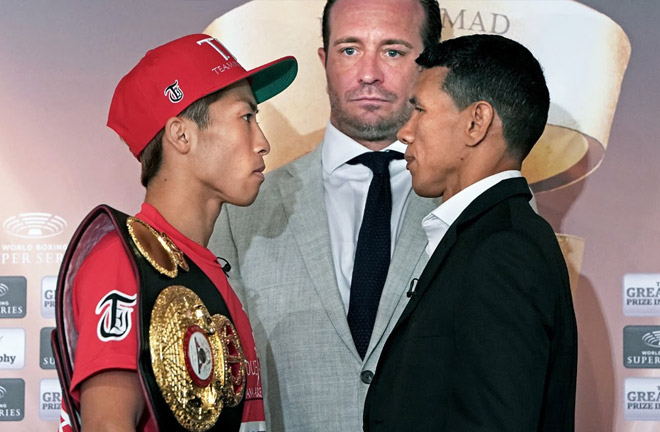 The event in Yokohama kicks off Season II of the World Boxing Super Series and the quest for the Muhammad Ali Trophy.
It is a doubleheader night with the WBA World Super-Lightweight Championship between Belarus's Kiryl Relikh and Russia's Eduard Troyanovsky in the second main event.
"We are two fighters who can punch so it is going to be a really good fight," said Troyanovsky. "People can look forward to a fight that will probably not go all the rounds."
Relikh is also expecting fireworks in Yokohama.
"The Muhammad Ali Trophy is my chance to show the world who I am and what I can do," said Relikh. "I am sure that my fight against Troyanovsky will be great, it is time for me to prove that I am the real champion."
Kalle Sauerland, Comosa's Chief Boxing Officer is looking forward to the first  WBSS show in Asia.
"I am very happy and proud on the behalf of the World Boxing Super Series to present our first event in Asia, our first event in Japan," said Kalle Sauerland, Comosa's Chief Boxing Officer.
"We have a sensational opener to the season. In Super-Lightweight, we have Eduard Troyanovsky challenging Kiryl Relikh for the WBA Championship. Kiryl is probably one of the most underrated boxers pound-for-pound at the moment.  He faces a Russian puncher with an 86 percent knockout ratio. So that is something quite spectacular."
"In the main event of the evening, we have Payano taking on Inoue, the local hero, the 'Monster' as he is called. It is going to be his toughest fight so far, Payano is an absolute warrior in the ring, a former world champion. Inoue will need all the local support he can get and I have heard that there will be a very big crowd on Sunday evening. So we are very excited to be here in Japan."
What are your predictions? let us know in the comment section below