The 118-pound World Boxing Super Series tournament wraps up with its final in Japan, when Naoya Inoue (18-0, 16 KOs) battles Nonito Donaire (40-5, 26 KOs) this Thursday at the Saitama Super Arena. 
It's an odd pairing of sorts considering that Donaire benefitted from an injury to Ryan Burnett and a semifinal win over an inferior opponent to set up the clash for the coveted Ali Trophy in the finals. The 36-year old Filipino is naturally bigger and more experienced but also 10 years older than his monstrous opponent. 
Betting Odds
The much younger Inoue is the heavy favorite in this key matchup and for good reason. The knockout artist hasn't had a fight go beyond the sixth round since 2016 against Petchbarngborn Kokietgym, which still ended in a tenth round stoppage. He's put together a string of eight consecutive knockouts and has looked unstoppable and doing so. On the other hand, Donaire has split two of his last three fights, dropping a unanimous decision to Carl Frampton and beating Ryan Burnett due to a freak back injury in the WBSS quarterfinal. Inoue opens as a -1200 favorite, meaning you'll need to bet $1,200 to win $100. Meanwhile, Donaire is currently a +575 underdog, which means if you bet $100, you could win $575.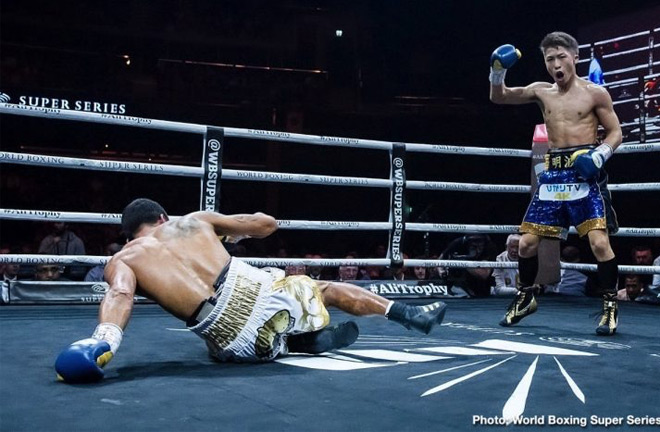 Fighting Styles
Donaire is a forward-pressure fighter who walks his opponents down while landing his powerful shots. Nonito does good body work but his money punch is the left hook which is thrown behind a fast jab. Unfortunately, he is susceptible to counterpunches because he uses very little head movement when attempting to get on the inside and will absorb unnecessary punishment to unleash his own artillery. 
Inoue has lightning-fast hands as well as thudding power and can turn the lights out with either punch. He has superb footwork and appears to be really proficient at using head movement and feints to bait opponents into committing technical mistakes. However, he fails to bring the trail hand back to his chin after exchanges and can be countered by the right opponent with really good timing. The 26-year old banger has really not had his chin tested but can take a good punch. The Japan native is one of the best body punchers in the business who sets shots up beautifully to expose an opponent's chin before taking them out. 
Fight Analysis
Inoue has had all but two of his 18 fights in his native Japan, but this will mark his first time fighting at the Super Arena in Saitama, Japan. Nonito however has fought everywhere from the Philippines to United States, China, and Ireland to name a few through his 18-year-plus pro career, but Thursday marks his debut in Japan. 
Inoue is easily facing the most decorated opponent of his career but seems self-assured of victory. 
"Nonito's only advantage is his experience, he has been in many big fights," said Inoue, talking through a surgical mask. "He is taller and his reach is longer, but that's something we have prepared for." 
There is much at stake since Inoue holds the IBF bantamweight and Ring titles and Donaire is the WBA bantamweight champion. Their unification slugfest will ultimately decide the No. 1 bantamweight in the world.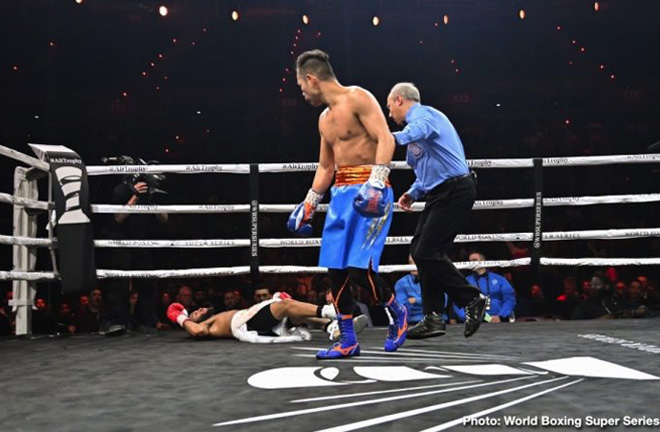 How It Will Likely Unfold
Style-wise, you have two highly skilled boxer-punchers who will be waiting for the other man to make a critical mistake. As mentioned, Donaire has the size advantages but Inoue can easily neutralize that with his advantages in both power and speed. This matchup certainly favors Inoue given Donaire's defensive deficiencies and reliance on the left hook, which can make him predictable at times. However, that same left hook is devastating and could help the older fighter spring the upset but Inoue will be prepared. It should be a fun fight while it lasts but this one will not go the distance. A prime Donaire would have been a different story but he is significantly out of his depth in this contest and evidence of that fact will be apparent on fight night. 
Prediction: Inoue by 7th round TKO
The Inoue vs. Donaire main card will begin at 5 a.m. Thursday, Nov. 7 on DAZN in America or 12:05pm on Sky Sports Action for the British fight fans.