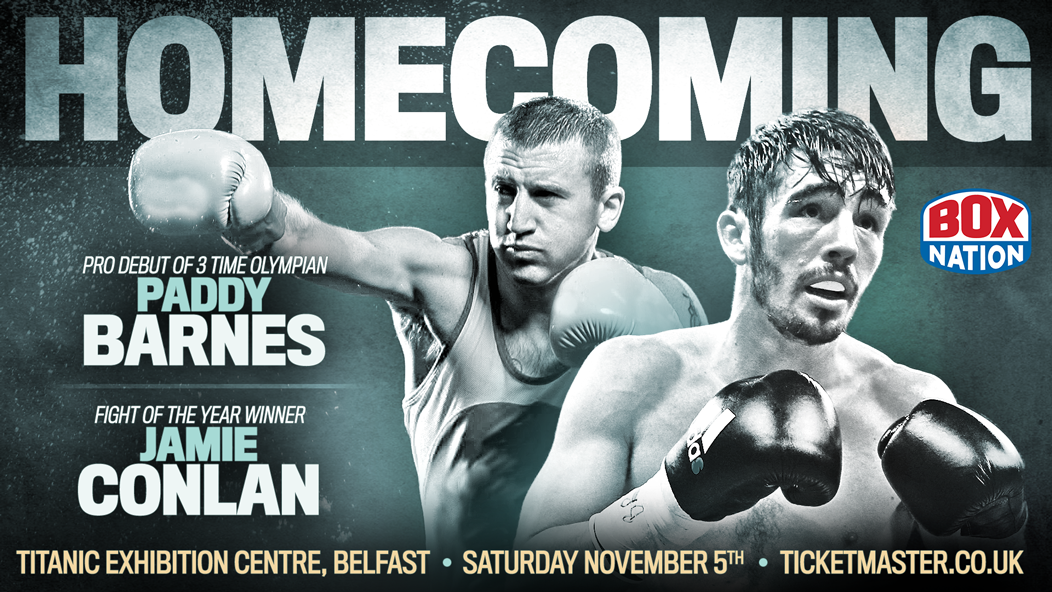 After seven starts hidden away in the Midland small halls, Market Harborough's multiple national junior champion Reuben Arrowsmith finally gets a chance to dazzle on the big stage this weekend, writes Glynn Evans.
And the super smooth super-welter, who meets Croatian hard man Ivica Gogosevic over six rounds, does not intend to profligate.
'This is a brilliant opportunity to show I belong,' says the 6ft 1in 20 year old who is coached by Ricky Hatton in Manchester.
'There's lots of undefeated prospects coming through but I want to stand out. I'm pleasing to the eye. Stylish. Unique! I don't want to take part. I want to take over!'
The hugely gifted former Team GB rep has hardly put a foot out of place since vaulting into the profession in October 2015; carving out a fistful of shut-out points wins, followed by a brace of blistering stoppage victories in his two most recent gigs.
'So far things have gone perfectly,' claims rockin' Reuben who is married to Tina.
'I've really benefitted from staying active – something I wasn't as an amateur. I've already faced and conquered some of the toughest journeymen out there, like Kevin McCauley, William Warburton and Chris Jenkinson. Ricky's very happy with my progress too.
'Recently, I've started to develop as a man. I've finally started to sit down on my shots rather than dart in and out erratically. Improvements in my technique are also starting to show.
'But my greatest attribute will always be my hand speed. I'm very, very fast. If I see a gap, I stick my fist in it. I'm an aggressive counterpuncher who's difficult to hit but exciting to watch. People are gradually taking notice.
'I'm still very young, still developing in every area. I want to learn everything so listen to all opinions. Even Floyd Mayweather is still learning.'
Artful Arrowsmith, who styles himself as 'an aggressive counter puncher', is a proud member of the boxing barmy travelling community that has produced so many top grade prizefighters over the years.
'I left school at 11 and worked with me dad landscaping and labouring. From no age, we were grafting and thinking for ourselves. I developed a natural engine from all the slabbing and ground work,' says Reuben, second eldest of a brood of four.
'Truthful, I never really had a fight in my life outside the ring. I'm a friendly person, a quiet lad from a quiet family. I just had a lot of older cousins who boxed and, as a nipper, me dad took me round all the shows to watch them.'
It wasn't long before the watcher became the watched.
'I started at the Kings Heath boxing club when I was nine and had my first bout a month after my 11th birthday,' disclosed Kettering-born Reuben.
'I only lost seven of 52 amateur fights. I won two English schoolboy titles, the Junior ABAs and two Three Nations gold medals and represented England over 20 times. I got a bronze at the Europeans in Bulgaria when I was 15 or 16 and went to another Europeans in Croatia. I also boxed in Germany and Ireland.
'But I never had a senior bout. I was assessed by the GB set-up but they already had six or seven at my weight and claimed they were 'full' so, rather than hang on another two years, I opted to go pro with Ricky instead.
'And I'm glad I did. I've improved so much quicker. Ricky and I clicked immediately. With him being a short hooker and me being tall and rangy, he knows who to exploit my weaknesses and what I need to do to keep the short guys off. He's arranged sparring for me all round the Manchester area plus with top grade guys like Sergey Rabchenko and Kiryl Relikh at our gym.'
And the travelling machine is keen to treat ticket buyers and BoxNation subscribers to a glittering display in the Welsh capital on Saturday as he continues his blaze to title contention.
'I leave my future with my mentor Ricky,' he concludes.
'We've got a plan. Hopefully in 2017, I can move up to eight round level and possibly an Area title fight by the end of next year.'