Negotiations for Tyson Fury to challenge WBC heavyweight champion, Deontay Wilder appear to be in full swing. The behemoths will presumably meet later this year in November in Vegas or New York.
The final hurdle to that epic clash was cleared after Fury, 29, easily outpointed little-known Francesco Pianeta on August 18. We saw a vastly improved Fury in this fight versus his previous trouncing of Seferi two months earlier. Fury looked better conditioned and his stamina held up throughout the fight as he literally won every round on all of the judges' scorecards.
Is this fight too early for Tyson Fury?
The win was only the second fight in the Brit's improbable comeback after a long 31-month long hiatus.
It seems preposterous that Fury (27-0, 19 KOs) is already in line to face Wilder (40-0, 39KOs), considered by some to be the most dangerous man in the division after just 14 unremarkable rounds against pedestrian-level competition. Nevertheless, this is Tyson Fury, the Gypsy King and so-called former lineal champion.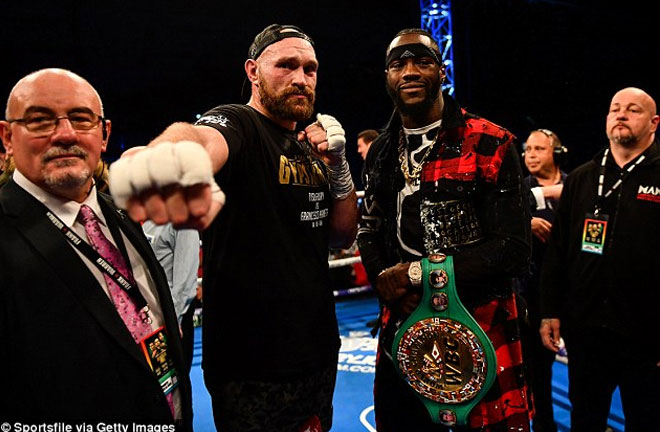 However, to some extent, the timing of this pairing makes absolute sense. Fans have been craving for another marquee heavyweight match up since Anthony Joshua toppled Wladimir Klitschko in April 2017, followed by Wilder's thrilling stoppage of Luis Ortiz in March 2018.
Prior talks over a potential Joshua-Wilder unification fell apart during negotiations leaving both sides blaming the other for not completing the deal.
Now Joshua is set to defend his WBO, WBA and IBF titles instead against Alexander Povetkin on September 22 at Wembley Stadium leaving Wilder idle for nearly 6 months. Wilder cannot afford long stretches of inactivity because it causes ring rust and he needs a quality opponent given the understandable scrutiny of his boxing record.
Fury has made little secret of his desire to fight the division's world champions, Wilder and Joshua. Regardless of his overall preparedness for the task, Fury's progress has been promising thus far. He has lost significant weight and sustained zero damage in two short fights, so a quick turnaround against the hard-hitting Wilder is not out of the question.
Will Fury cause another shock to the boxing world?
A word of caution is in order for those that would question the former world champion's guts and self-belief. Fury thrives when the stakes are highest but can be underwhelming when the odds are in his favour. This juxtaposition makes his pursuit of the Wilder fight so fascinating.
An announcement on Fury-Wilder is expected next week
Both men are undefeated, physically gifted and effectively awkward in their own right. I can easily see Fury boxing circles around Wilder. However, I can also envision the American breaking through the Manchurian's defences with that sledgehammer of a right hand coming from a weird angle.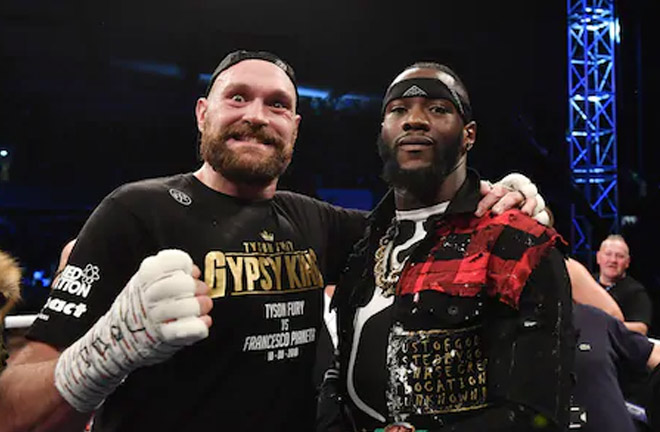 Surely Wilder, who attended the Pianeta fight and then climbed into the ring afterwards for a face-to-face with Fury, sees his presumptive opponent as very beatable. No doubt, that Fury feels the same.
We do not yet know the exact terms of the deal. However, it will be one of the largest paydays for either man.
Fury-Wilder is a legitimate super-fight with huge implications for the entire division. Kudos to them both for recognising the power of now and attempting to bring us a step closer to determining the undisputed heavyweight champion of the world.