Lucian Bute's courage and heart are above question. Badly hurt and in the worst trouble of his career, Bute tried to gut it out in his clash with Carl Froch, and consequently went out on his shield. He has reaffirmed his bravery by deciding to pursue his rematch clause with Carl Froch, confirming a return bout with the man from Nottingham in March 2013. What is in question is whether Bute rematching Froch only 10 months after his crushing knockout defeat is a wise move or not. Gutsy, certainly, but is it foolish?
Is Bute in Denial?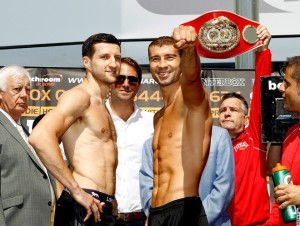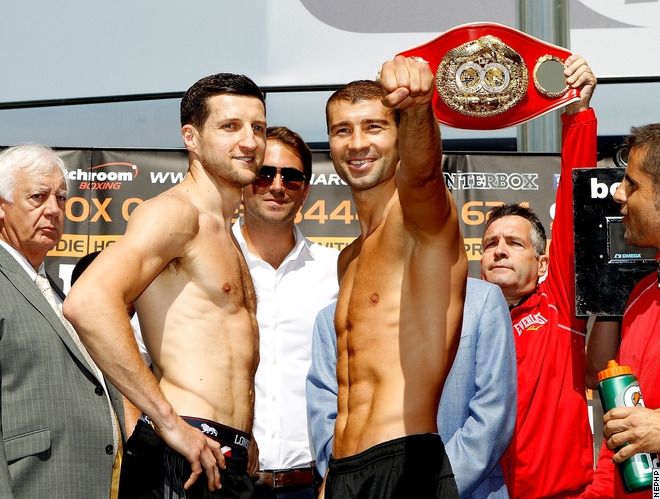 In a press conference, Bute owned up to his loss like a man and offered no excuses. Yet in doing so, Bute sounded a lot like a man who thinks his loss is due mostly or entirely to his own mistakes, rather than anything Carl Froch did. About his own performance, Bute said he made critical errors in the fight, and in particular failed to use "primary weapons of speed and [his] jab at all during the fight." We will find out if Bute is right about that when he meets Froch in Montreal, but Bute's comments and manner made him sound like a man in denial.
Listening to Le Tombeur talk about his loss to Froch, he rang like a man who didn't believe that Froch's aggression, toughness and power had all that much to do with his loss. Instead, I think Bute believes that Froch capitalized on his mistakes, and if Bute were to correct those mistakes, he would have beaten Froch the way many pundits expected him to. In other words, Bute thinks he allowed Froch beat him. The problem with this reasoning is that it isn't applicable to a blow-out, knockout defeat. If Oscar de la Hoya had talked like this after his first loss to Shane Mosley, then I'd nod and think "that makes sense." When you get steamrolled the way Bute was, however, the difficulties extend beyond mere game planning.
Of course, Bute can make adjustments and maybe these will improve his performance next time around. The Montreal hometown crowd might help as well. Even so, it's not like Carl Froch's prowess had nothing to do with his crushing knockout victory. If he is thinking that some tactical changes will allow him to whip Carl Froch, Bute is equating him with Librado Andrade, and the Cobra is in an entirely different class. Froch is a world class boxer-puncher, one who frankly didn't need Bute to make mistakes in order to win the fight… but apparently, in Bute's mind Froch is just a tougher, more powerful version of Andrade.
Bad Call From Boxing's Shrewdest Customer?
Taking on Froch again is the riskiest thing Bute will ever do in his entire career. If he should be knocked out again, Bute becomes seriously damaged goods, and even a decisive points loss would harm Bute's reputation badly. This risk-oriented decision-making is coming from a man who heretofore has pursued one of the shrewdest business strategies in boxing's recent memory, making it an uncharacteristic move to say the least.
The other side of the argument is that this might very well be Bute's only shot at revenge. Bute is 32, but Froch is 35, and his future agenda surely includes a rematch with Mikkel Kessler and (if that goes well) Andre Ward. He might also want to extend his Ironman run by taking down some of the young lions coming up in the super middleweight ranks. Either way, Froch will only be around for a few more years, and that translates into fewer than ten fights, perhaps fewer than five. If Bute were to take the conventional comeback path, who is to say that Froch will be there and interested in a rematch in a year or two?
Ultimately, Lucian Bute is making a huge gamble, the biggest of his career. For once, the Romanian-Canadian is making a decision like a gladiator and not a businessman, and whether that is foolhardy or not, it's damn refreshing.