Two more MTK Golden Contract finals are settled this Wednesday night inside the Production Studios in Wakefield, on yet another excellent bill.
Sky Sports televise in the UK, while Top Rank and ESPN pick up the USA rights, as the featherweight and light heavyweight tournaments come to a close.
Liverpool's James 'Jazza' Dickens (29-3, KO11) meets the tricky Norfolk stylist, Ryan Walsh (26-2-2, KO12) in the featherweight showpiece, and the two are in good form going into it. 
Their original meeting was shelved with just days to go due to a positive COVID test for Dickens. If anything, it has built the excitement more for what should be an intriguing clash. The contest also has Dickens' WBO European belt on the line over ten.
Former British Super Bantamweight Champion Dickens is unbeaten since back to back losses in good company in 2016 and '17. 
Guillermo Rigondeaux broke Jazza's jaw forcing a second round retirement in Cardiff, while Thomas Patrick Ward took his Lonsdale belt on a technical decision after nine rounds. 
Since then, Dickens has impressed, and followed a points win over Carlos Ramos in the Golden Contract quarter finals with an eye catching majority nod over Leigh Wood to reach the final.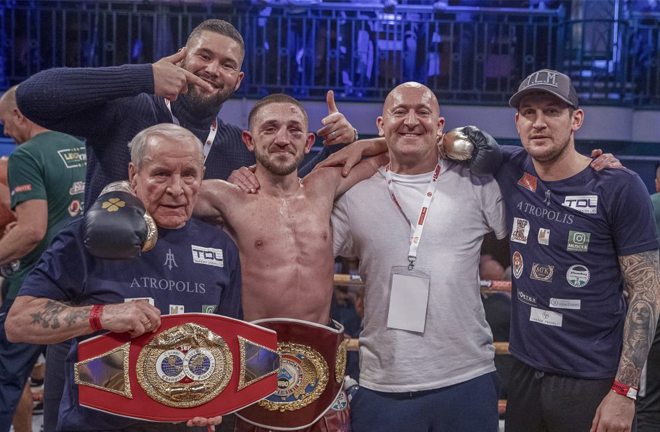 Entry to the final has been bittersweet for Ryan Walsh, who has been forced to give up his British featherweight belt to contest the final. 
Walsh hasn't tasted defeat since October 2016 in Denmark in a failed European title bid against Dennis Ceylan, and has the Lonsdale Belt for keeps. 
Walsh boasts wins over James Tennyson, Marco McCullough and Reece Bellotti, and has also drawn with Isaac Lowe. 
Starting the Golden Contract with a ninth round stoppage of Hairon Socarras, Ryan made the final with a dominant win over Tyrone McCullagh, who he dropped twice on the way to a points victory.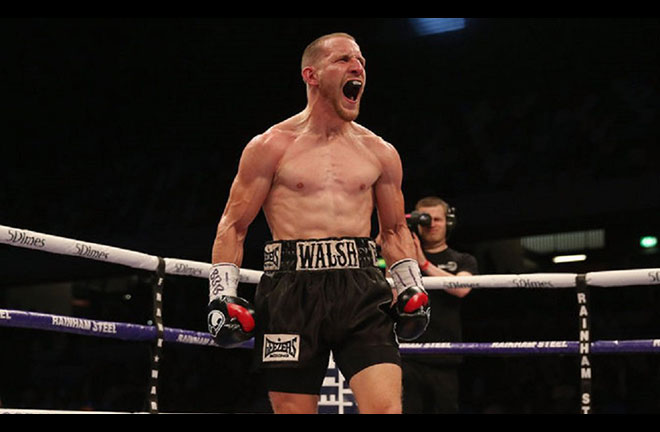 Prediction: This is a close call, with both in fine form on the way to the final. 
Dickens has gone from strength to strength and his impressive win over Leigh Wood was hard to overlook. 
Walsh though is a tough nut to crack, and is full value for his place in the final. 
My tentative pick is for Walsh to box and switch hit his way to a razor thin points win that might even need the help of an extra judge.
The second final comes at 175lbs and sees two continental operators clash for the lucrative prize.
Bavarian banger, Serge Michel (11-1, KO8) takes on the resurgent Latvian, Ricards Bolotniks (17-5-1, KO7), also over ten rounds, and with Bolotniks' WBO European belt at stake.
30-year-old Bolotniks has given his pro career a real shot in the arm in this tournament, reaching the final with some eye catching wins. 
The man from Riga lost three of his first eight starts, but is now on a six fight winning streak, with his last defeat a June 2018 sixth round stoppage defeat to Thabiso Mchunu in South Africa. 
He entered the Golden Contract on the back of a landslide points win against the previously unbeaten Sergei Ekimov, and in his quarter final, he stunned Steven Ward, knocking the Irishman three times on the way to a shocking first round upset win. 
Bolotniks proved that win was no fluke, by advancing to the final with a deserved wide win on the cards against Hosea Burton in his native Latvia.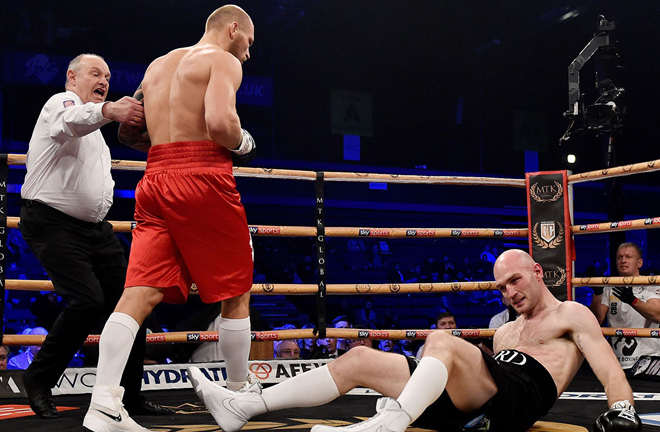 His opponent for the final has also made good progress after a setback last year. 32-year-old Germany-based Russian Michel turned over in March 2017, but was upset by Canada's Ryan Ford in April 2019 after winning his first eight. 
Michel was knocked out in eight in a challenge for the vacant WBC International Silver belt. A routine comeback win secured a place in the Golden Contract tournament, and he began his campaign with a wide points win against Tommy Philbin, with Tommy dropped twice during the fight. 
His power was again on show in the last four, as he dropped Liam Conroy three times before forcing a fourth round stoppage.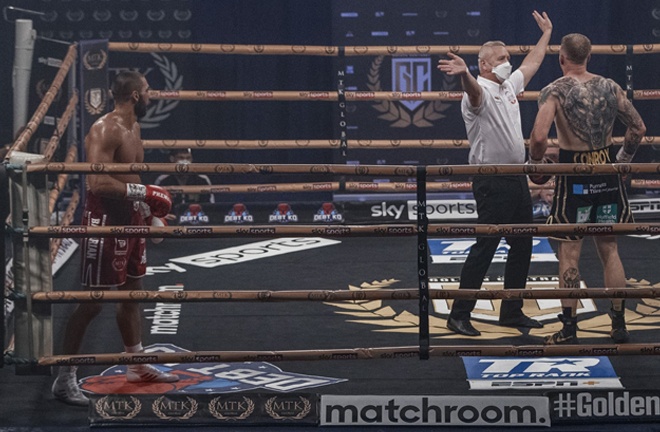 Prediction: This is a tough one to call, with both men on upward trajectories in reaching the final. 
Bolotniks has impressed, and has looked technically assured in taking the best Hosea Burton had to offer, as well as displaying punch power in blasting out Steven Ward. 
Michel also has power, but is a bit more crude in his approach, and because of this, I lean towards Bolotniks taking a clear decision win.
Heading the undercard is a brilliant looking clash of prospects. Harlem Eubank (10-0, KO3) came through an acid test last time out against old amateur rival Martin McDonagh as he scored an eighth and final round knockout win, and he faces another stiff test in the form of Daniel Egbunike (6-0, KO3). 
The fight is scheduled for ten at super lightweight, where Egbunike reigns as Southern Area Champion having won the vacant belt in a points win over Billy Allington in November 2019. 
Eubank hasn't been past eight, while Egbunike has been ten rounds in his last two outings. It's a tall ask, but Eubank can score a points win in a close call.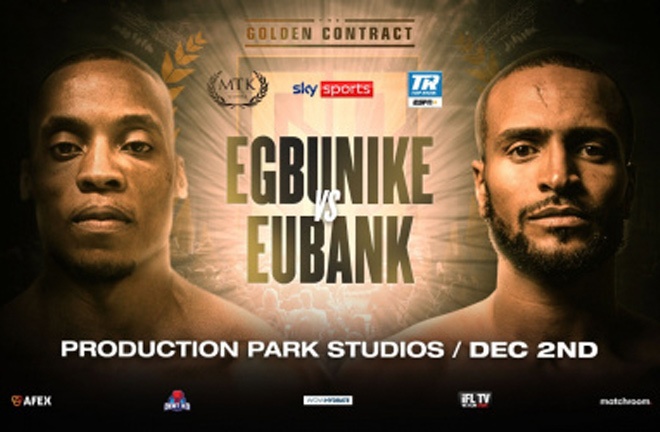 Irish prospect Fearghus Quinn (1-0, KO0) meets Bicester's Scott James (6-6-1, KO0) at middleweight. James has only been stopped by Lewis Crocker and Hamzah Sheeraz, so Quinn will likely have to settle for a points win.
At lightweight, Lewis McGivern (1-0, KO0) is also likely to have to settle for a scorecard win against Jordan Ellison (11-30-2, KO1) who has only been halted six times in 30 defeats.
Also at lightweight Adam Azim makes his professional debut against Ed Harrison (2-4, KO0) who was last seen scoring an upset win against Mohammad Bilal Ali in September. Azim should be able to control the action for a win on the cards.