The third JD NXTGEN of the year comes from the Exhibition Centre in Liverpool this Friday, and some familiar names are in action.
Top of the bill sees a match that was held over from the cancelled NXTGEN bill in Manchester last month. Anthony Fowler (9-1, KO8) nominally tops the bill in his home City, with a WBO Intercontinental Middleweight Title on offer over ten rounds.
Former WBO Super Welterweight Title challenger Brian Rose (31-5-1, KO8), who was due to face Scott Fitzgerald on the ill fated Manchester show, but Fitzgerald pulled out due to injury. Fowler agreed to step in for the original date, and now both have more than sufficient notice to face each other.
Of course Fitzgerald is the only man to hand Fowler defeat, as he sensationally won their grudge match as a betting underdog, with Fowler crucially floored in the last round as he lost out via split decision. Up to their meeting, Fowler was being fast tracked to big things, with several impressive knockout wins taking him to nine fights unbeaten, but he was exposed by Fitzgerald, who punished Fowler for some sloppy work.
The Dave Caldwell trained "Machine" now moves up a weight to take on Rose, with this assignment for the Blackpool man surely a last roll of the dice.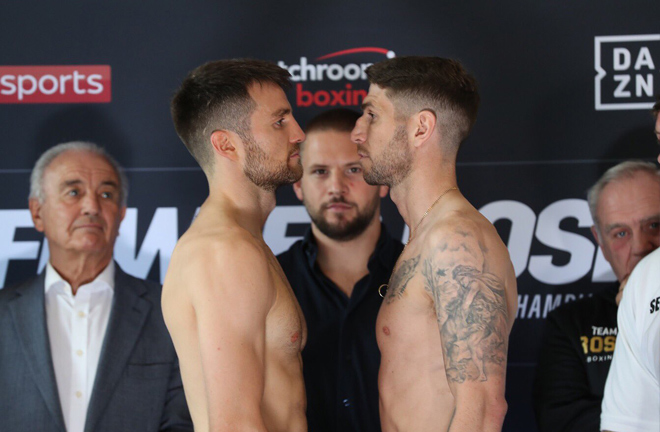 Since his ill fated shot at Demetrius Andrade back in June 2014, where he was stopped in seven one sided rounds, Rose hasn't got near to getting back to world level. He was stopped in less than a minute by Carson Jones in February 2015, before gaining revenge with a wide points win six months later. He is 6-4 in his last ten fights, with further defeats at the hands of Matthew Mackin in April 2016 (Majority decision) and Jack Arnfield in March 2017 (Unanimous).
An outright Lonsdale Belt holder, Rose has flirted with retirement, and has only fought twice since the Arnfield reverse, with six round points wins over journeymen Alistair Warren and James Hagenimana his only two outings.
At 34, Rose has plenty of miles on the clock, but will recognise that this is his last chance at a decent level, and a loss surely spells retirement for the likeable seasider. Fowler will be intent on coming back to form with a bang, and I think body shots could hold a key in this one, as Rose will be slowed down considerably if Fowler can hit the target. I just think Fowler is too fresh at this stage in his career for Rose, and the Scouser can force a halt to the action in around six rounds.
An intriguing Super Lightweight contest that bit the dust only this week was outright Lonsdale Belt holder at Lightweight, Lewis Ritson (18-1, KO11) against Joe Hughes, a former European Champion at ten stone.
Malmesbury man Hughes has been forced to withdraw from the scheduled ten rounder due to a back injury.
Instead, Ritson contests the vacant WBA Continental belt against late notice replacement, Marek Jedrzejewski (14-2, KO13). All signs point to an early night here, as the Pole has thirteen knockouts in his fourteen wins, and has also been stopped once in his two defeats. His two reverses have come in his last three fights, with Robert Tlatlik stopping him in seven in March 2018, and, in his last fight, Piotr Gudel earned a split decision win against Jedrzejewski over eight rounds. He won't be expected to upset the apple cart here, especially at such short notice.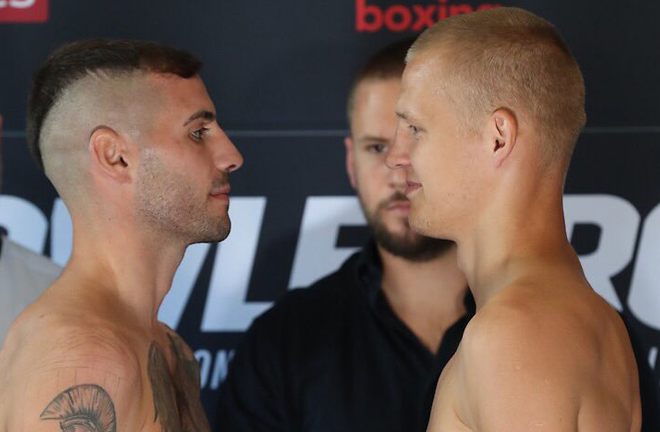 North East based Lewis Ritson is still picking up the pieces since his fearsome reputation, since picking up the British belt outright in under six rounds, went up in smoke in October last year, when Francesco Patera bullied Ritson to a painful points defeat. He decided he had outgrown the weight, but his debut at ten stone didn't really set the world alight in a wide points win against German Argentina Benitez at the Copper Box in March.
Prediction: With the fight with Hughes postponed, Ritson may take a few rounds to get going here, as he would have been fired up for a clash with the former European Champion. After a feeling out couple of rounds, Ritson should be able to take care of buisness in about four rounds, with body shots possibly holding a key.
Elsewhere, there's a decent scrap at Middleweight, as the English Middleweight Title is on the line.
The Champion, Bolton's Jack Cullen (16-1, KO7) defends for the first time against Brixton prospect, John Harding Junior (7-0-1, KO1).
Martin Bakole (12-1, KO9) makes a Matchroom debut on the card with an eight round run out against Ecuadorian Ytalo Perea (11-4-2, KO7). Perea has yet to be stopped, including by Adam Kownacki and Joey Dawejko, so it would be a real statement if the Airdrie based man from the Congo could score an inside schedule win.
Other prospects in action include Sean McGoldrick (9-0, KO2), who takes on solid former Commonwealth Champion, Thomas Essomba (8-5, KO3) over ten at Bantamweight, Qais Ashfaq (6-0, KO3), who goes in with Sean Davis (14-3, KO0), who should provide him with a test over eight at Super Bantam, and the hard hitting John Doherty also features.