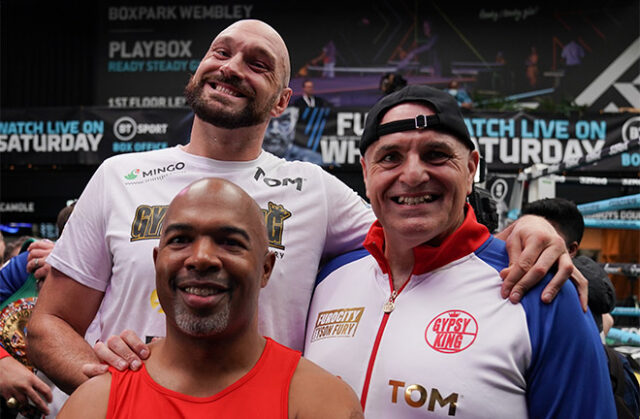 John Fury has launched a scathing attack on Tyson Fury's coach SugarHill Steward and urged his son to part ways with the American after recent comments he made.
Steward was in the UK last week to prepare Lawrence Okolie for his victory over David Light in Manchester on Saturday and was pictured in the lead-up to the fight with Tyson Fury, as speculation mounted for a fight with Oleksandr Usyk.
Steward, who has trained 'The Gypsy King' for his last four fights including two victories over Deontay Wilder to become heavyweight champion again, denied that he was training Fury for a potential clash with Usyk, which later collapsed and Fury's father, John says his comments warrant being sacked.
"Tyson knows my opinion and that is all those people wrapped around him want sacking. The full lot," Metro.co.uk on behalf of FreeBets.com.
"If they talk about loyalty, that's not loyalty as far as I'm concerned.
"If you are stood by your man, shoulder to shoulder, you take it all. You're not going to pass the blame or distance yourself from him.
"Tyson is my son and I will stand with him until the day I die.
"That thing with SugarHill the other day, what the hell was that about? "I'm only here for Okolie. What was he talking about?
"When I have seen him training Tyson, he was living in Tyson's house, he had his missus there, he was using the gym and I have seen him working Tyson out.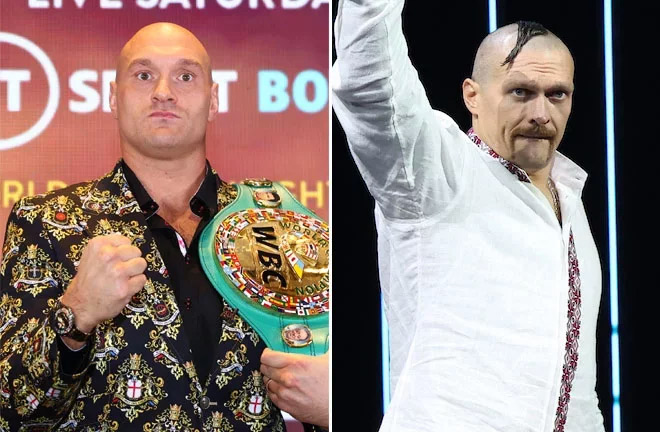 "And all of a sudden denied him like Judas Iscariot denied Jesus Christ? What the hell was going on there? For me, that is a sacking offence. He will be down the road for that charade.
"It was upsetting. Tyson just falls in love with these people and finds out they are not who they seem to be. It is all about pound signs and he has put SugarHill where is."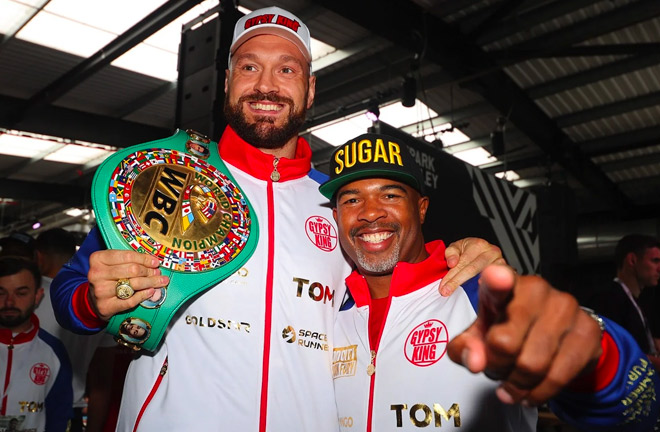 Fury remains without a fight after seeing an undisputed heavyweight title clash with Usyk fall by the wayside last week, following a dispute over the rematch clause.
Anthony Joshua, who returns against Jermaine Franklin on Saturday at the O2 Arena, claimed earlier this week that the 34-year-old needs him and promoter Eddie Hearn told Pro Boxing Fans on Monday that a long-awaited showdown between the British pair could be next if 'AJ' beats Franklin.