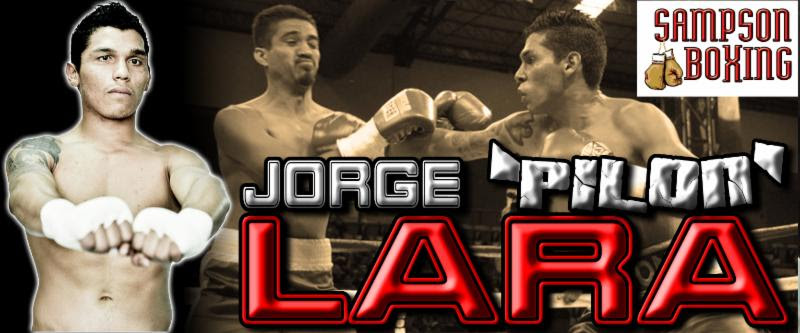 With plastic surgery to repair his badly damaged eyes scheduled for tomorrow in Mexico, and his entire boxing career in jeopardy, featherweight contender Jorge "Pilon" Lara (27-0, 19 KOs) says the opponent that caused the damage, Puerto Rico's Jesus Rojas, should be banned permanently from boxing.
24-year-old Lara took on Rojas last Tuesday (September 8) in the co-feature of a Fox Sports 1-televised night of PBC Boxing from the Hollywood Palladium in Hollywood, California, and was forced to settle for a six-round technical draw after repeated headbutts from Rojas tore deep cuts over both his eyes. Lara suffered a bad cut on his left eye in round three and his right in round five. At the conclusion of round six, he indicated to referee Jack Reiss he was no longer able to see.
Under California rules, the fight went to the scorecards and was declared a draw when all three judges turned in scores of 57-57.
"He doesn't deserve an opportunity for a rematch and should have his license revoked," said a still furious Lara. "This kind of behavior from a fighter is not good for boxing. I came to fight this guy and he fought like a coward. He came only to win with dirty tricks and fouls."
Lara says even if the surgery goes well he will be out a minimum of six months.
"He did the same thing in his fight against Jorge Arce in 2012," continued Lara. "He can't punch hard with his fists, so he uses a third fist that has no glove on it. And the fact that he got away with a technical draw and his headbutts were called accidental after he did over and over is disgraceful."
Lara is scheduled to see Plastic Surgeon Dr. Adrian Corona Macias in his hometown of Guadalajara.
"I have worked so hard to get where I am in boxing and I hope the dirty tactics of one fighter don't cost me my dreams."