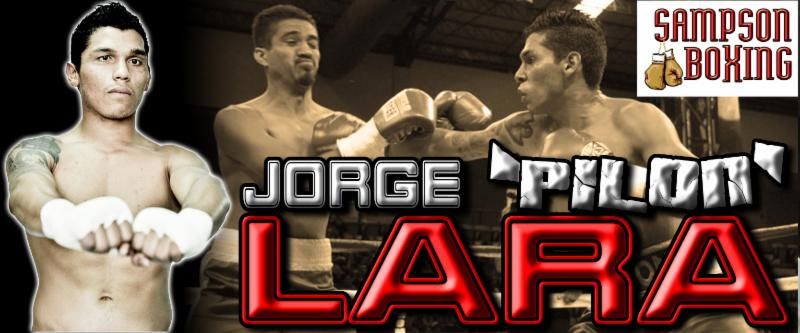 Super bantamweight prospect Jorge "Pilon" Lara wanted to put on an impressive performance for his first fight under the promotional banner of Sampson Boxing. Fighting on the undercard of Saturday's Molina vs. Bundrage fight at the Oasis Hotel Complex in Cancun, Mexico, Lara (26-0-1, 18 KOs) dominated tough veteran Jovanny Soto, dropping him four times before stopping him in four brutal rounds.
It was the first time Lara appeared since signing with Sampson Lewkowicz and Sampson Boxing for his promoters.
Lewkowicz says he's more than impressed with the 23-year-old southpaw.
"Lara looked like a star tonight," said a happy Lewkowicz. "I am proud to have him in my stable. He is another future champion I have I my stable at 122 lbs that also includes Oscar Escandon, Tyson Cave, Hugo Ruiz, Luis Emmanuel Cusolito, Jhonatan Arenas and Jonathan Guzman."
Lara has already scored a first-round TKO over former WBC silver champion Oscar Ibarra and won the WBC FECOMBOX featherweight title with a TKO 6 over then 19-1 Oscar Arenas. The only blemish on Lara's record was an abbreviated technical draw in the first year of his career.
"I want to thank Pepe Gomez, from Gomez Promotions, for the tremendous hospitality and professionalism in Cancun," continued Lewkowicz. "Lara will be very tough to beat in this division and so we are expecting big things from him. I'm very proud to be working with his team."
Lara is advised by Al Haymon.