Former WBO Heavyweight champion, Joseph Parker, returned to his homeland and settled an old amateur score in a scrappy unanimous decision win over Junior Fa at the Spark Arena in Auckland, New Zealand.
The rebuild has been gradual for Parker since losing his title to Anthony Joshua in 2018, and then to Dillian Whyte in consecutive losses, and the Fa fight was a dangerous clash with Junior coming to the ring unbeaten in 19 fights and with a solid amateur pedigree. The pair had previously fought four times in the unpaid code, with both winning two fights apiece.
It was a cautious start to the fight, with both falling short with their punches in a messy opening round, although Fa landed a left hand right at the end of the frame.  
After a range finding second for the two, Parker landed some solid blows in the third as he started to assert his authority.
Fa was constantly holding to smother Parker's attacks though, and he was able to fire off the occasional counter, but Parker looked assured and worked well to Fa's body. 
Fa landed a solid right hand to the head of Parker to begin the sixth, and he enjoyed a much better round, although he suffered a cut above his eye for his troubles. 
Parker was being frustrated by his old amateur foe as he struggled to get clean punches off, and it was stop-start, scrappy stuff that was proving difficult to score.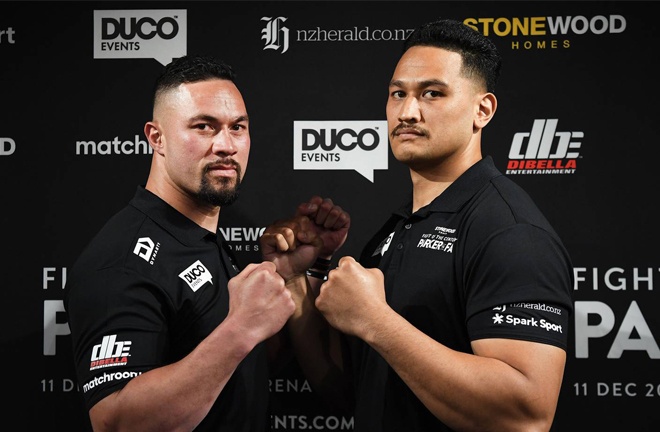 By the tenth, Fa's eye was shipping more blood but he was still sticking to his game plan, and causing more frustration for the former world champion. 
Parker sensed the fight was in the balance, and he went on the attack in the last couple of rounds, only to be smothered again by Fa whenever he would have moments of success. 
The fight reached its conclusion with more of the same, and it went to the scorecards, where all manner of outcomes were possible.
Scores of 119-109,  115-113 and 117-111 suggested that the judges preferred Parker's aggression on the night, but it was far from a convincing win.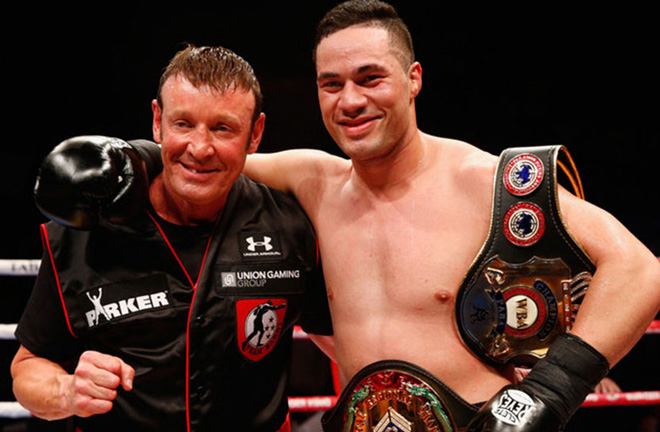 The second Heavyweight offering went the way of Hemi Ahio, who knocked out Julius Long in the seventh of their eight round rematch.
The pair met in March 2019, with Ahio taking a six round points win, and this time Ahio took the fight to Long, who looked every one of his 43 years of age as he plodded his way around the ring.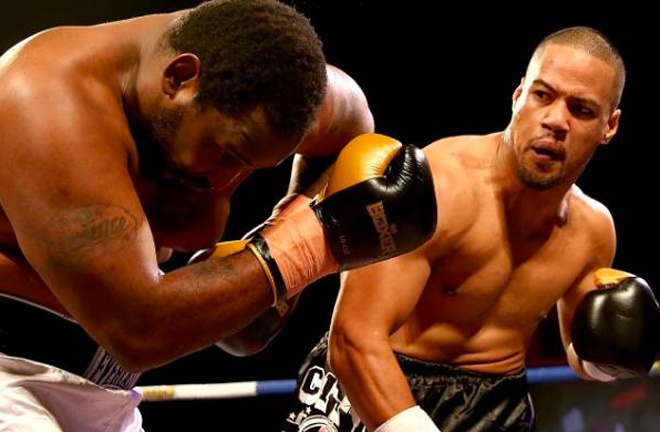 Long was mainly throwing slugging shots off the ropes as he countered Ahio, but the last thing to go is a fighter's punch, and Long dropped Ahio in the fourth, with a short left uppercut and a shoving right hand forcing Ahio to the canvas. 
That setback forced Ahio into action, and as Long started to tire, Ahio got in close on the ropes and went to work, and a left hand left an exhausted Long reeling towards the ropes. 
The ropes were Long's friend as he almost exclusively stayed on them for most of the fight, happy to wait for one chance at a bingo punch, but he was running on fumes, and a left hand sagged him towards the end of the seventh, before a cuffing left hand left him down and knocked out.
Panuve Helu can consider himself very unfortunate, as he was held to a draw in his six rounder at Cruiserweight against Nik Charalampous in what was a crude and messy affair. 
Charalampous was docked a point in the fifth for low blows, and could well have been thrown out as he repeatedly strayed south of the border. 
The Tongan looked to have done more than enough, especially with the deductions, but the judges saw things differently. Both took a 58-56 verdict each, but a third tally of 57-57 ensured a stalemate. 
Also at Cruiserweight, David Nyika made his professional debut, and the two-time Commonwealth Gold medalist took just under 30 seconds to knockout Jessie Maio, who lost his first fight in four outings. 
A right hand that looked in the ear and back of the neck area dropped Maio to his knees, and he sat out the count complaining of an infraction.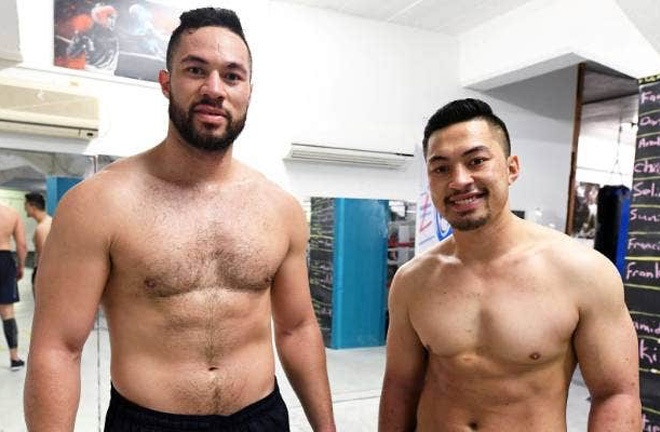 Joseph Parker's younger brother, John, appeared early on the bill and he took all four rounds of his Light Heavyweight contest with Egelani Taito, who was making his professional debut. Three scores of 40-36 confirmed a comfortable nights' work.
Jerome Pampellone moved to 3-0 as a professional, as he knocked out debutant Antz Amouta inside a round, and at Super Lightweight, Richie Hadlow also improved to 3-0 with a second round knockout of Obedi Maguchi.