Josh Taylor is arguably one of the brightest prospects in world boxing right now. The 27 year-old can make the final step towards a world title shot, with victory over Viktor Postol, the former WBC and highly-ranked Ukrainian this Saturday night.
Taylor, unbeaten in 12 fights 11 by knockout, faces the former WBC light welterweight champion in Glasgow on Saturday.
Ukranian Postol, 34, has only once been defeated in his impressive 30-fight career was to  three weight world champion Terence Crawford. Although, Postol remains one of the best super-lightweights around. Taylor is hoping to go one better than the American and produce a convincing win that would make a worldwide statement.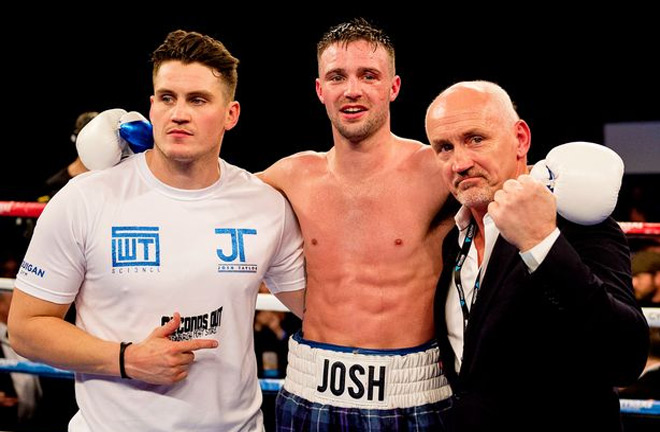 Speaking with Sky Sports, the Edinburgh man said: "This is my time and I'm feeling confident and comfortable ahead of this fight.
"Postol has experience in abundance, a lot more than I have in the pro game, but I believe in my ability and, feeling fit and sharp, I have no worries if I have to go 12-rounds for the first time.
Taylor: I want to make a statement
"To stop him would be a huge statement, but I won't go looking for it. The way I'm feeling, I can definitely catch him out and, if I do, I will take him out.
"It's not only about winning, but I want to put in a good, solid, performance. Then my name will be talked about highly within boxing. They'll take notice in America and around the world.
"It will be a great night in The Hydro, it'll be full of passion and very loud – the fans always make a lot of noise. It might be a bit hostile for Postol so we'll have to wait and see how he deals with it.
"That atmosphere lifts me that extra five, 10 per cent every time and when I walk out to the ring I feel like King Kong. I know no one is going to beat me in front of my home fans."
I have dreams of fighting in the US
"Every fighter dreams of fighting in the USA and I'm no different," the 27-year-old continued.
"Las Vegas and Madison Square Garden, they're the iconic places in boxing and where the big fights happen.
"I'd love to go over for a massive fight and then bring belts back to Scotland. Then maybe, after that, defend a world title at Edinburgh Castle – that'd be amazing."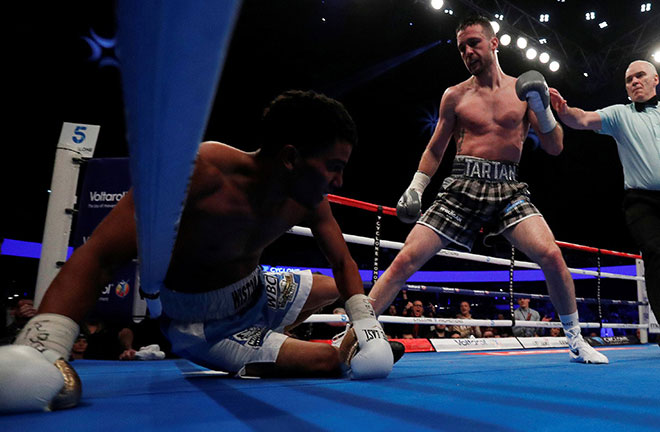 Furthermore, there has been talk of Taylor being lined up to take part in the next World Boxing Super Series at super-lightweight. However despite his interest, 'The Tartan Tornado' says nothing has yet been discussed.
"I haven't heard anything yet so we just need to wait and see how things play out," Taylor continued, "It'd be amazing if I did get involved, the format of the tournament is amazing.
"I'm in a great position and Saturday is the final hurdle towards my dream of becoming a world champion.
"I'm in this game to be the best. To do that, you have to beat fighters like Postol to see what level you're at. I fear no one and relish every challenge.
"Once I'm world champion, in the longer term I want to unify the division and then move up and win titles at a second weight. As I say, I'm in this game to be the best!"
Let us know your thoughts in the comment section below!
Comments
comments