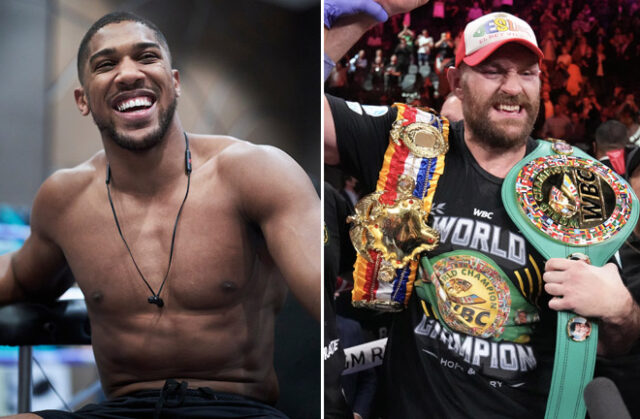 Anthony Joshua has heaped praise on rival Tyson Fury following his victory over Deontay Wilder in their trilogy earlier this month.
Fury twice climbed off the canvas to stop Wilder in the eleventh round of their breathless third fight in Las Vegas and retain his WBC heavyweight world title, two weeks after Joshua lost his unified world titles to Oleksandr Usyk in London.
Speaking for the first time publicly since the clash, 'AJ' has given credit to his compatriot and trainer Sugar Hill Steward for his work in his corner.
"Fury done really well," Joshua told IFLTV.
"That was his first title defence as a champion. It just shows how tough it is being a champion.
"It shows to stay there is going to be difficult, but he done well to come through the storm.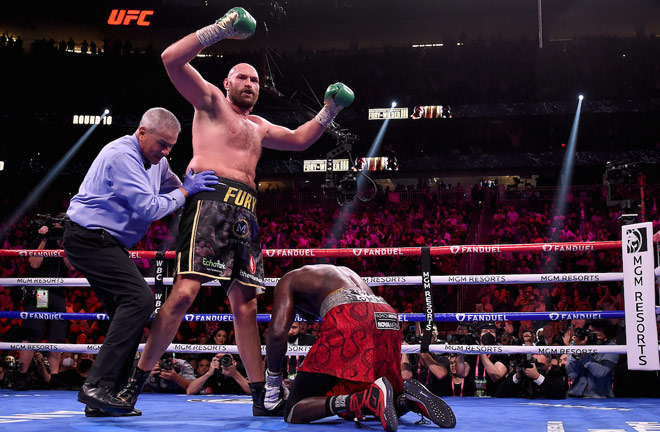 "Sugar Hill [Steward] in the corner, you've got to f****** give him a round of applause.
"That helped him a lot, that wisdom and experience, that trust. So, he done a phenomenal job, great corner set-up.
"Well done to him, first defence, WBC champion of the world, two-time heavyweight champion of the world.
"It's nice for his wife, his family, his old man deserves it his biggest f****** supporter. I make my family proud, it's good to see him making his family proud. Well done to them."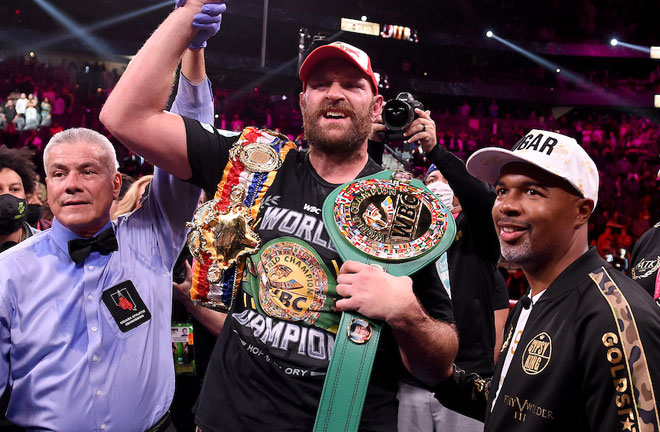 The pair appeared on course for an unprecedented, all-British undisputed title showdown in August, prior to an arbitrator ruling for Fury to face Wilder for a third time.
A meeting between them is now off the table for the foreseeable future, with Dillian Whyte vying for a mandatory shot at Fury and Joshua set to rematch Usyk, potentially in March.
'The Gypsy King' sensationally offered to train his compatriot for his second outing with Usyk and Joshua has welcomed Fury, 33, into his camp and has even challenged him to a spar.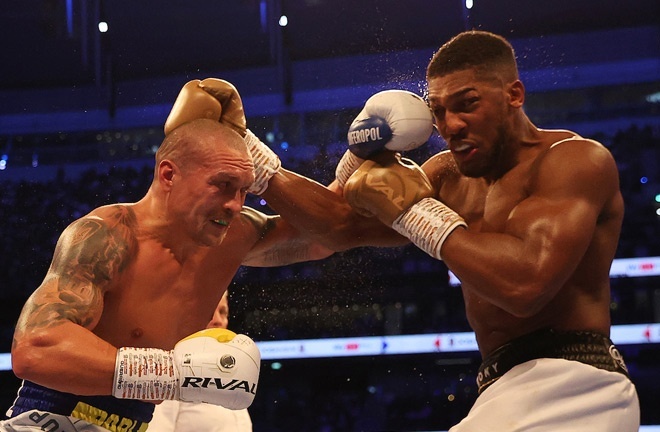 "Yeah lovely mate," the 32-year-old added.
"If he takes no money for it, I don't know if he's after a quid or two!
"He's more than welcome to come through the door. He could even spar with me as well.
"I need a coach that's live it, breathed it, so it'll be perfect! That'll be the easiest way to get him in the ring."
Joshua received criticism after his unanimous decision loss to Usyk for his tactics with many feeling he wasn't aggressive enough against the Ukrainian former undisputed cruiserweight champion.
The Brit, who suffered a second professional defeat took a recent trip to the USA and met with four American coaches; Ronnie Shields, Eddy Reynoso, Virgil Hunter and Robert Garcia.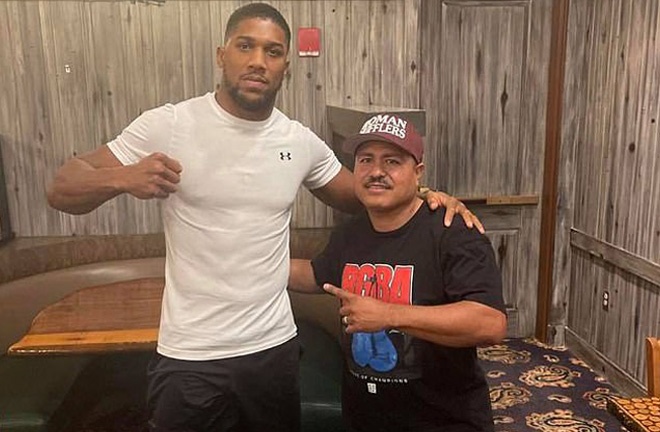 Joshua insists that Robert McCraken will remain as his head trainer, but admits he may look to work with an American coach ahead of the rematch.
"Yeah, and he has to speak to the people I may want to work with and see if he can work with them.
"I had the same conversation with Rob, 'I want to work with you, but I also want to work with this guy for six months'.
View this post on Instagram
"Rob might tell me, 'You know what champ, this ain't working for me. For the next six months, you do your thing and come and see me after.'
"It's mature conversations. My life, my health is on the line."