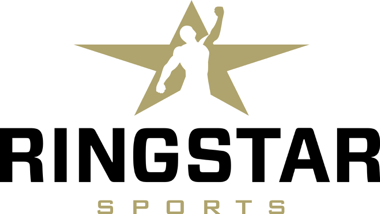 Ringstar Sports has added another fighter with star potential to their growing roster, as super welterweight Money Powell IV has signed to join the company led by longtime boxing executive Richard Schaefer.
"We're excited to add a young man with the skills, amateur pedigree and demeanor of Money Powell IV and we think he's going to be a great addition to the Ringstar family," said Richard Schaefer, Chairman and CEO of Ringstar Sports. "This is an incredibly talented young man who is ambitious and has a great mindset heading into the professional ranks. He has proven to be a winner throughout his amateur career and we believe that his skills, combined with the right promotion, can turn him into a big star in the sport. I know that he wants to be the best and I plan on helping him reach those goals."
"When I was presented with the opportunity to sign with Richard and Ringstar Sports, I knew that it was a chance to achieve my dreams," said Powell IV. "Richard is one of the most successful figures in the sport and I know that with him, I can go far. I want to be the greatest fighter that's ever lived, but I also want to be remembered as a positive figure. I hope someday I can do for other people what Richard is doing for me. I'm going to be a champion inside and outside of the ring."
The 18-year-old Powell IV was born in Germany, where his former boxer father was stationed in the military. He was passionate about boxing from an early age, but was never able to fully dedicate himself because his family moved back and forth between Germany and the U.S. frequently. In 2011 the family landed for good at Fort Mitchell, on the border of Alabama and Georgia, and Powell began training at the Game Bred Boxing Club and saw his amateur career take off.
His first tournament victory came in 2014 when he won the Junior Open Welterweight Championship and finished the year as the number one ranked welterweight by USA Boxing. He continued to add titles as he won the 2015 Ringside World Welterweight Championship and the 2016 Youth Welterweight National Championship to earn the top ranking in the 152-pound division by USA Boxing.
"I'm a boxer-puncher but I'm also a big-time thinker in the ring," said Powell IV. "I take my time and capitalize off of mistakes. I've been able to meet and work with my boxing idol, Roy Jones Jr., and he's given me encouragement and advice that has meant the world to me. Mark my words, I will be the greatest fighter of all-time."
Powell IV will turn pro and campaign as a super welterweight after 83 amateur bouts, including recently participating in the AIBA Youth World Boxing Championships in Russia.