The new kids are on the block. Kash Farooq is among the latest crop of stars from Scotland as he aims to emulate those who laced up the gloves before him.
Scotland has been a boxing hotbed since the 1930's when Benny Lynch ruled the world. More recently fight fans have adored the likes of Ken Buchanan, Alex Arthur, Ricky Burns and Josh Taylor.
Farooq paid tribute to Ricky Burns who had won his first world title as Kash had just started learning his ring craft.
"By the time I came to boxing it was [when] Ricky Burns had just become a world champion so I grew up with him as the world champion," Farooq told proboxing-fans.com.
"I still remember it when he became a world champion at Kelvin Hill, [Glasgow] when he went down in the first round and he came back and beat Roman Martinez.
"It was some atmosphere that night watching it on TV."
Matchroom's Kash came to prominence nationwide when he took on his fellow countryman, Lee McGregor in a British and Commonwealth title bout.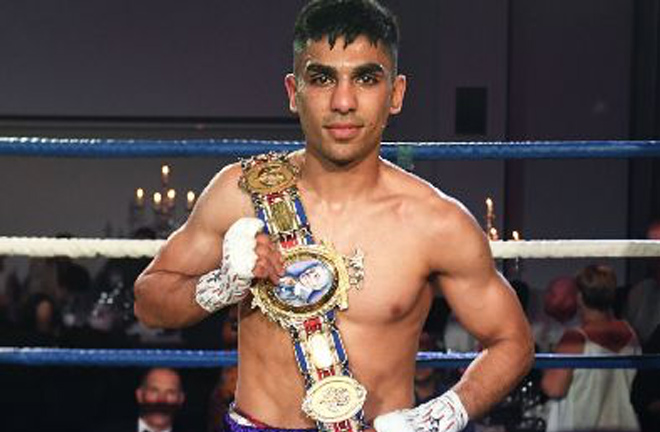 The 25-year-old had won the British title after wiping out Jamie Wilson inside a round before winning the Lord Lonsdale belt outright inside nine months before running into McGregor, where he narrowly lost out on a controversial decision.
It is however a fight that Kash looks back on fondly, as it was a loss filled with silver linings.
"I'm really, really happy, to be honest I never imagined I would win a British title or sign a contract with Matchroom. I'm really, really happy with how everything going.
"The only way is up now for me."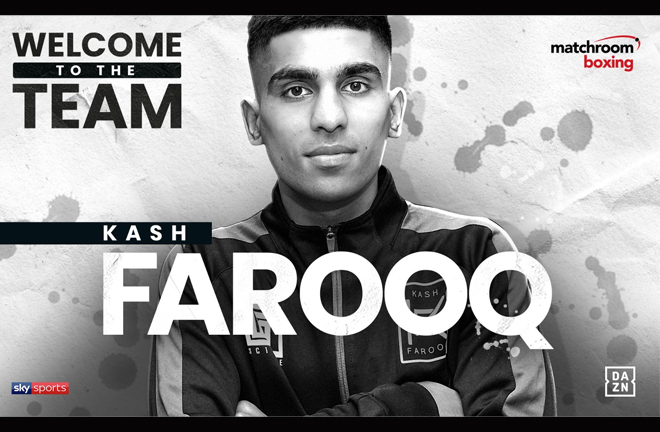 With the backing of powerhouse promoters Matchroom Boxing and Eddie Hearn, Farooq believes he can strive for world titles.
"I do think I can go all the way. As long as I keep my head up and train hard and dedicate myself I think I can go all the way."
Check out the full interview below where Kash also discusses a Lee McGregor rematch, not training for his first three professional bouts and much, much more: