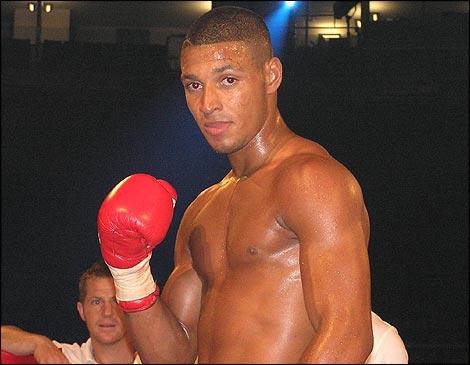 This Saturday at Sheffield's Motorpoint Arena, Kell Brook and Carson Jones will go head to head in an IBF World Title Eliminator. They have both had vastly different career paths to date, however they bear a resemblance in that they both currently stand on the precipice of a world title challenge. Effectively, this is a winner-takes-all clash. Read on for an in-depth preview of the Kell Brook vs. Carson Jones bout.
Background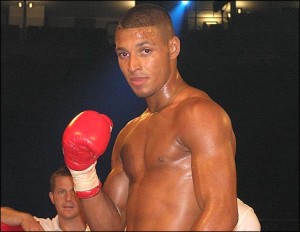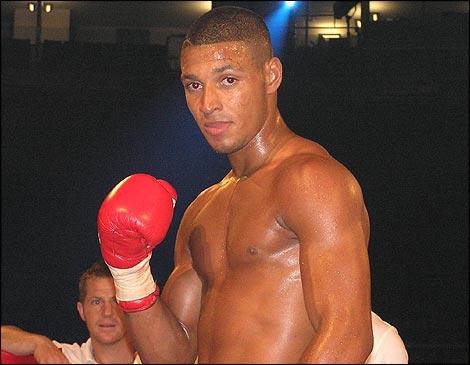 Sheffield's own Kell Brook, 26, has gone undefeated on route to this point. The Englishman owns a record of 27 wins, 18 by knockout and has rarely looked under any real threat in the process. This weekend will be his second time in succession fighting at the Motorpoint Arena in his hometown, having done so while outpointing Matthew Hatton back in March.
His career took off as he breezed to the British title by stopping Barrie Jones in seven before defending it with a sensational first round stoppage of Kevin McIntyre. Things seemed to stall slightly in the immediate aftermath of the victory; however come 2011 Brook was ready to break out and he did so in style by comfortably decisioning Lovemore Ndou and thrashing Rafal Jackiewicz in six one-sided rounds. His March win over Hatton was good preparation for this Saturday, as Brook experienced a vociferous crowd atmosphere with local pride at stake.
Across the ring on Saturday night, Brook will find stiff competition in 25-year-old American Carson Jones. Jones' ledger is one not so carefully crafted; having admitted to being mismanaged early in his career. It is plain to see with 8 defeats on his resume against 34 victories. Jones has had to take a path seemingly less trodden in the modern day, experiencing setbacks and learning the hard way as he earned his dues.
Having settled at welterweight, however, he has scored eight consecutive inside-the-distance wins going into this weekend's bout. The turning point appeared to be his seventh round stoppage of the slick and game Moroccan, Said Ouali, an impressive result he followed up by defeating former American Olympic darling Ricardo Williams Jr in style. Jones' final prep for this fight took place in April, as he stopped Allen Conyers in nine.
Breakdown of the Combatants
Brook has time and again shown smooth boxing skills with a hint of spite in his punches. He is always poised, his footwork is good and he is also fairly elusive. He tends to command center ring, plant his feet and pick accurate shots. He holds his lead left hand low, using his right to block and parry any incoming fire, though he has appeared uncomfortable on the inside, preferring to tie up or even lean away from punches, a dangerous trait to have.
Jones, on the other hand, enjoys fighting on the inside. His hard, raking bodyshots are often thrown in combination as he mixes well to head and body. Clearly supremely conditioned, he likes to punch in volume and wear down his opponent. Like Brook, he lacks real one punch knockout power. Despite a just-decent chin, he does not tend to move his head, instead holding a high shell-like guard to block punches.
Both fighters will be comfortable in their surroundings and the nature of the fight come the sound of the first bell this Saturday. Although well promoted, Brook has also passed the tests posed to him as he has progressed. When people questioned the nature of his vacant British title win against Barrie Jones, Kell traveled to Scotland to destroy former holder Kevin McIntyre in one round. In big domestic fights with Michael Jennings and Matthew Hatton he has appeared comfortable and he has also handled the step up to international class with ease with those wins over Ndou and Jackiewicz.
The home crowd will be ravenous to see their man excite this time around, however, having seen Brook outclass Hatton but fail to end matters early. Kell insists his psychology will be different this time, "With the Hatton fight, we both had a lot of respect for each other. I wasn't nasty enough in the ring. This kid, Carson Jones…didn't show any respect. He's going to pay for it."
Jones may not have fought outside of America before, but he has no problem venturing from his home state of Oklahoma and also has the know-how of undertaking a challenge as a widely unheralded underdog. The raucous atmosphere that is likely to be presented on Saturday night will favor Brook, but Carson shan't bother with such trivial matters, he understands the taste of defeat and is hungry to ensure it doesn't happen again. "There's no pressure on me, the pressure is on him. I've matured so much as a man and a fighter. I'm just going to keep getting better."
The two men have bumped heads and exchanged heated words at press conferences. With a nickname of "Special K", Brook is always going to come under fire in such situations. Jones appeared to take the wind out of Kell's sails a little when stating confidently "I am going to show the world how special he is not."
Brook, although slightly annoyed, made his own statement of intention, "With this fight I need to make a statement and show everyone why people are talking about me". Yes, it appears there are genuine feisty undertones to this critical coming together.
Brook vs. Jones Prediction
As the away fighter, Jones cannot afford to start late in this bout. There appears to be confidence in both Jones and his trainer, Abel Sanchez, that Brook will end the fight on the canvas, with the seeming belief being that Brook will wilt under the pressure Jones intends to bring.
Brook has shown no problems settling into a fight beforehand, though one senses he is anxious to perform. Brook will take time to find his distance as Jones looks to bull his way inside, though once his jab is established, Brook will make things much easier for himself. Jones does not consistently use a strong jab, and will thus leave himself open as he looks to come in to range.
Brook will start to punish him in the mid rounds, countering and opening up more as he gains in confidence. Jones has a good chin and will take what comes his way, though the referee will not look upon such issues lightly, ensuring an early nights work for Brook.
My Verdict – Kell Brook TKO11
Comments
comments