The Mikkel Kessler vs. Carl Froch rematch now has an official date and location, after being announced last month with the details yet-to-be-determined. Kessler vs. Froch II will be held at the O2 Arena in London, on Saturday, May 25. The fight will likely find its way onto American television, but the network is not yet finalized. Here's hoping that EPIX or WealthTV swoops in and picks up the bout if HBO or Showtime isn't going to fork over the cash.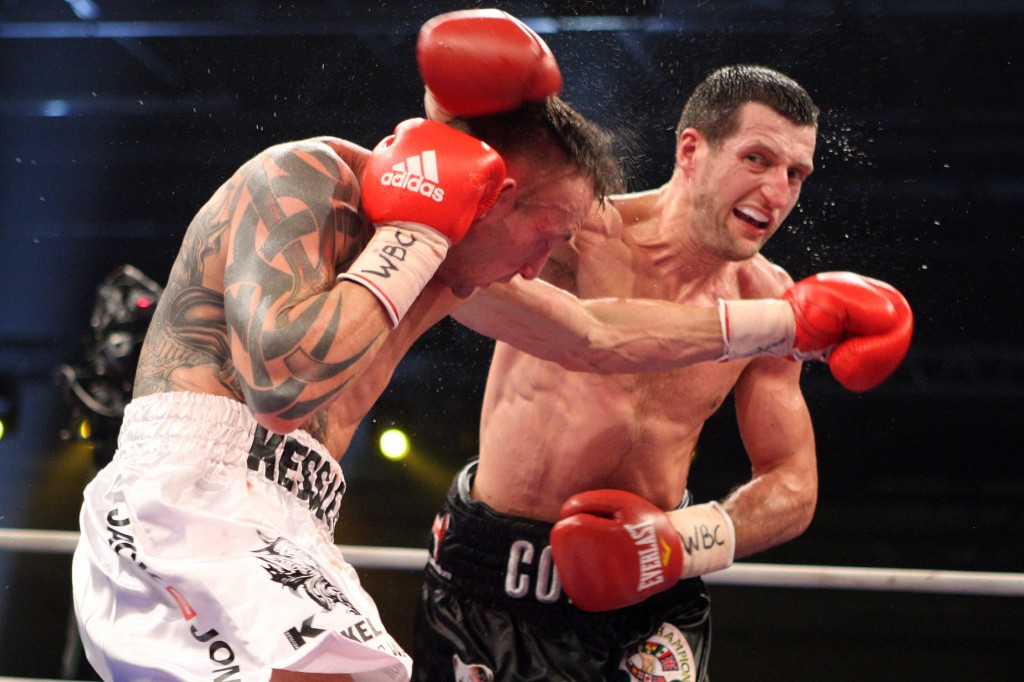 Kessler vs. Froch II is of course a fight between two of the top super middleweights in the world, and it's a rematch of one of the best fights of the Super Six Tournament.
In the first encounter, Kessler won a close, but clear, decision over Froch, in an entertaining fight which featured several momentum swings. Kessler then was on the shelf due to an eye injury, however, forcing him to withdraw from the Super Six.
Of course, that fight was held in Herning, Denmark, and Froch's team objected to the hostile atmosphere, and what they believed was hometown scoring. However, Kessler earned the win, and now he'll get a chance to score a road victory over Froch, who has surpassed him in the division since their match several years ago.
Kessler has fought just three times since then, with the best win coming over Brian Magee. Froch, on the other hand, has fought five times, defeating Arthur Abraham and scoring a knockout over Lucian Bute.
The IBF and (Fake) WBA belts will be on the line in the fight — Isn't Andre Ward the WBA champion, and hasn't he defeated both Froch and Kessler handily? Hmm.
Regardless, Froch vs. Kessler II is a great fight, and it's nice to see it officially on the upcoming boxing schedule.