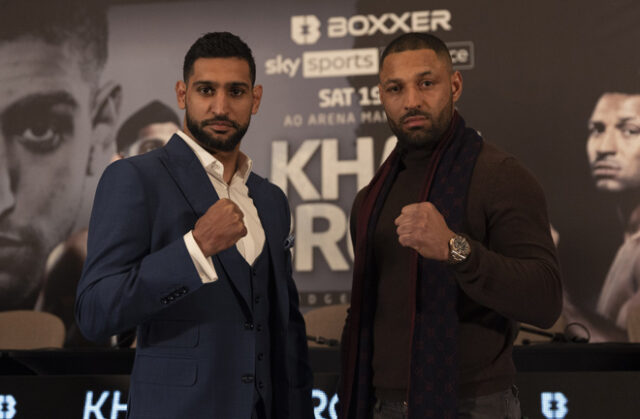 Sky Sports Head of Boxing Development, Adam Smith believes Amir Khan and Kell Brook could deliver an even better fight than if they had met in their primes.
Khan and Brook will finally settle their long-running feud at a catchweight of 149lbs on February 19 at the AO Arena, Manchester, live on Sky Sports Box Office.
The British rivals shoved each other prior to the first press conference last month and traded words back-and-forth during several heated exchanges.
After years of talk and doubts that the fight would ever happen, BOXXER secured the promotional rights, with tickets selling out on Monday in 10 minutes and Smith feels it could exceed all expectations.
"Khan and Brook are bang up for this," Smith told proboxing-fans.com at the first press conference on November 29.
"They don't like each other, it's genuine. They've not liked each other for many years.
"They don't have the respect they do for other fighters and they want to get it on with each other and that's why Amir's going to train in Terence Crawford's camp, take it really seriously.
"That's why Kell's with [trainer] Dominic [Ingle], back to where he knows best, back to Wincobank and they will be ready for February 19 and it's fabulous, [a] case of last man standing I think.
"Stylistically and at this stage of their careers, I think it could be an even better fight, because I think there's vulnerability.
"I think there's power still in there. I think there's skills, but speed is slightly less, reflexes will be slightly less.
"They'll be slightly creaky the two bodies, but they're going to go through absolutely everything to get into the best shape.
"I think having it at 149, not 147 just above the welterweight limit is good for their bodies. I think they're going to give us a bit of a throwback fight."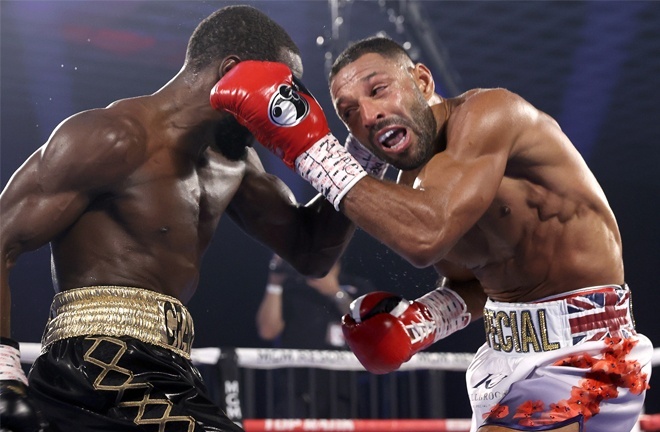 Khan, a former unified super lightweight champion has won three of his last five fights, suffering defeats to Canelo Alvarez and Terence Crawford and will end over 19 months of inactivity on February 19, having not fought since a fourth round stoppage over Billy Dib in July 2019.
Former IBF welterweight champion, Brook was blitzed in four rounds by WBO champion, Crawford last November and will fight for the first time since just the third loss of his career, with the other two coming against Gennady Golovkin, following an audacious move to middleweight, prior to an 11th round defeat to Errol Spence Jr.
A price-point is yet to be confirmed for Khan vs Brook and Smith insists the star attraction of the fight ensured it landed on pay-per-view.
"Sky Sports Box Office is special nights," Smith explained.
"Box office attractions in its name. It's a starry fight, it's a starry night.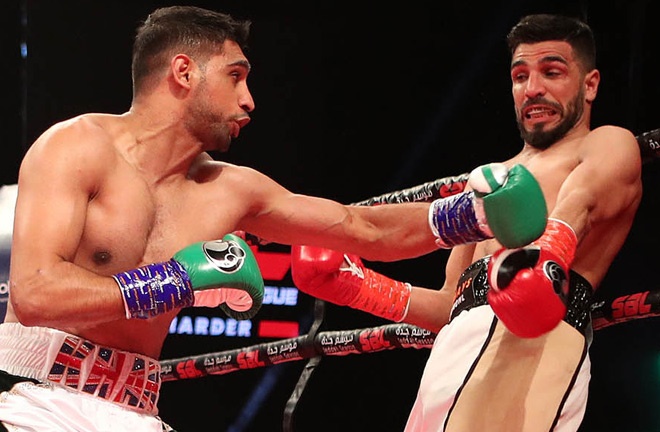 "It's one that the casual football fans are going to love, it's one the boxing fans have waited for a very long time.
"We want to be giving every fight, let's be honest. We've got a great line-up of Sky fights. Eubank vs Williams, the rescheduled fight, January 29 in Cardiff on Sky Sports, Josh Taylor vs Jack Catterall on Sky Sports.
"But, a lot of money involved in this fight. You know it's taken a long time to make it. It's made on Sky Sports Box Office.
"Better having it on Sky Sports Box Office on February 19 than not having it when both of them retire."
Watch the full interview with Adam Smith below: