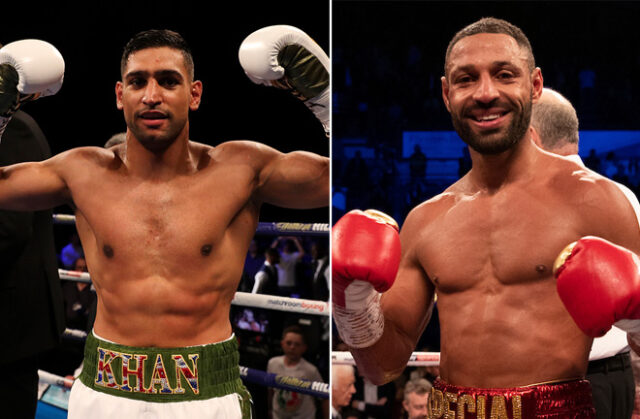 Amir Khan says the opportunity to campaign in America as well as teaching Kell Brook a "lesson" ultimately stopped the pair settling their differences in the ring, but insists he is still keen to face his British rival.
A long-awaited showdown between Khan and Brook has thus far failed to materialise despite years of discussion dating back to 2014, when the latter became IBF Welterweight world champion.
Former unified Light-Welterweight champion, Khan fought a large part of his career in the USA where he recorded victories over the likes of Paulie Malignanggi, Marcos Maidana and Zab Judah, whilst also falling short against the likes of Danny Garcia and Canelo Alvarez – a decision he admits took precedence over a clash with Brook, who remained mainly in the UK making three defence of his crown before successive defeats to Errol Spence Jr and Gennady Golovkin.
"The reason me and Brook never happened when we were both champions at the time was because I was campaigning more in America," Khan said on the Last Stand with Brian Custer.
"I had a deal with HBO, I had a deal with SHOWTIME for example and I was getting all my fights shown on the biggest TV stations.
"It's probably one of the best moves I ever made in my career to go to America and fight over there because it made me not only a name in America, which is like the Mecca of Boxing, but it gave me a global stance, it made me a global name.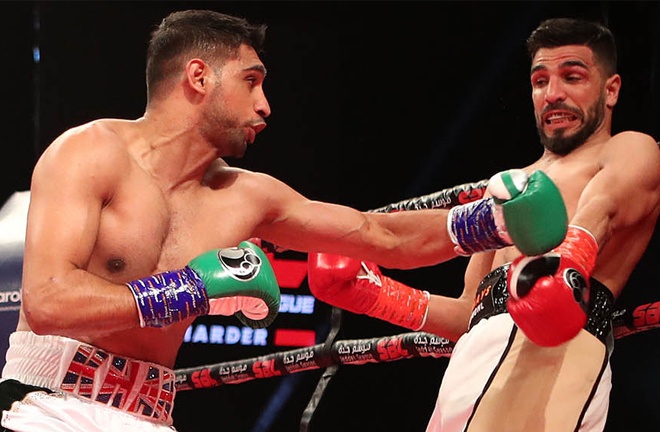 "When Kell wanted that fight, I knew it was only gonna be a big fight in the UK.
"So I thought, 'Okay fine, we'll do it, but not just yet.' I was chasing the Floyd Mayweathers and Manny Pacquiaos.
"And also, I was making more money in America to be honest with you, that's why.
"It's a business a the end of the day. So that's a reason the fight didn't happen.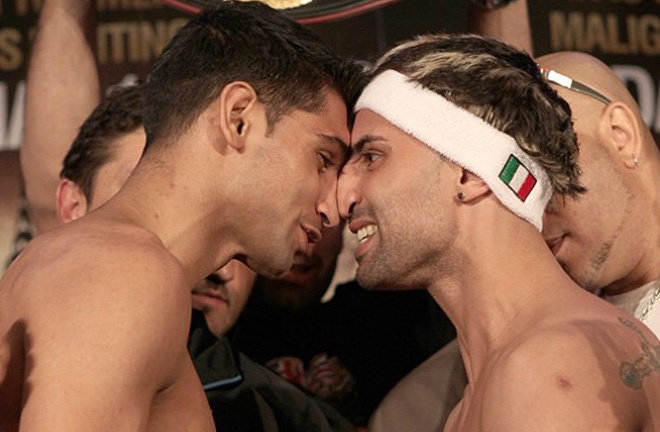 "Plus at the same time, with all the negative things he was saying, the badmouthing he was doing, I kinda wanted to teach him a lesson a bit as well that, 'look, you might be champion, but you're still not going to fight me, I'm my own champion and obviously you need a name like me.
"He needed me more than I needed him, so that's one of the reasons as well.
"When someone's gonna talk so much trash, you're gonna try to teach them a lesson. You wanna hurt them in that way.
"The way I thought would hurt him would be by not fighting him."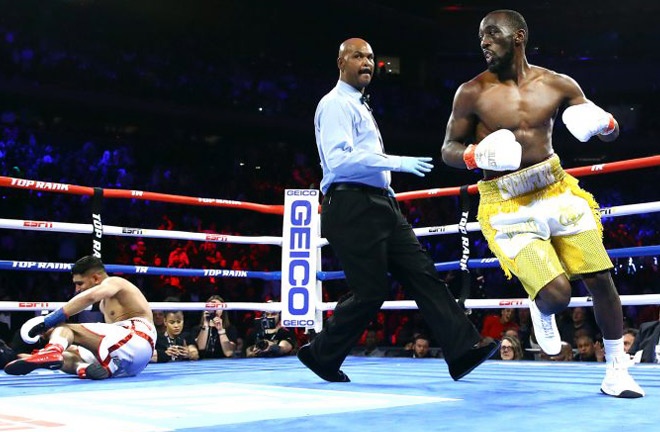 A meeting appeared close again when the Olympic Silver medalist signed a three-fight deal with Brook's promoter Eddie Hearn in 2018, but the Bolton man opted to face WBO Welterweight champion, Terence Crawford which ended in a sixth round TKO.
The 34-year-old has not fought since a fourth round stoppage win over Billy Dib in July 2019, but confirmed he is looking to return in October or November and admits the Sheffield man remains an option and believes a clash would still generate significant interest.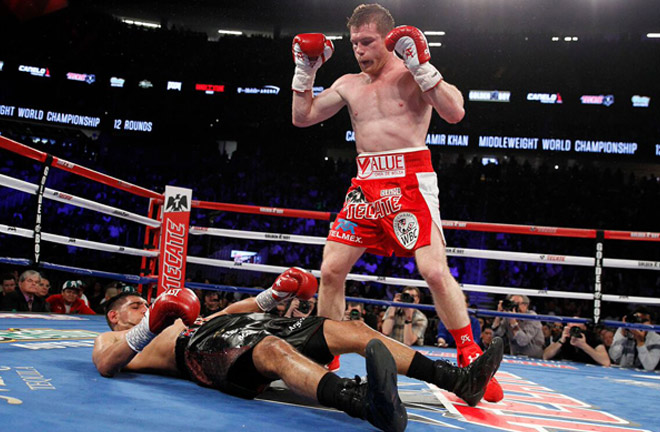 "Yeah, definitely," Khan said.
"We're both British and Kell always runs his mouth and I think a lot of people wanna see me just shut his mouth up.
"He's always said he has the style to beat me and the speed I have is not there anymore.
"He's always got something to say, so I thought, 'You know what? Maybe it's time to kind of put this guy in his place.'
View this post on Instagram
"One thing about the UK fans, they'd love to tune in.
"With this fight, we've got big fanbases. When there's drama involved and there's a bit of a story behind it, it's only gonna sell even bigger."
Brook was beaten himself by Crawford in November, as his attempt to become a two-time world champion was dashed in four rounds in Las Vegas.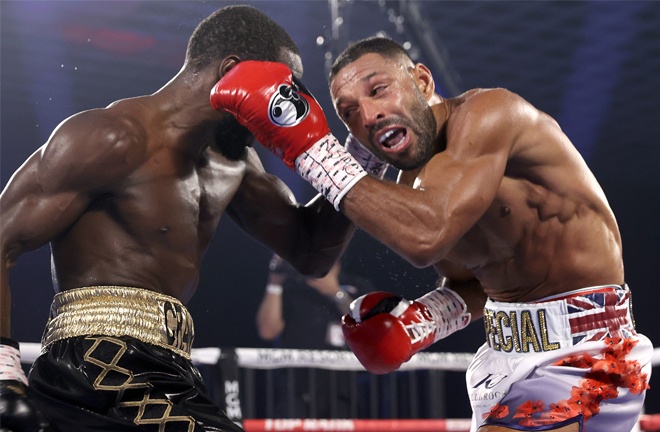 The 35-year-old said in January that he would still be open to the fight after Khan had told the Khaleej Times it was time to "put him in his place and shut him up for good" and 'The Special One' believes he would win inside the distance.
"There's only one winner and that's me," Brook said to talkSPORT in January.
"It's always been me and, as soon as he's signed that contract, he'll know pretty quick as well. I'll be taking that win.
"I'm just confident in that fight, I've seen his fights and I just believe that it's a great fight us meshing together.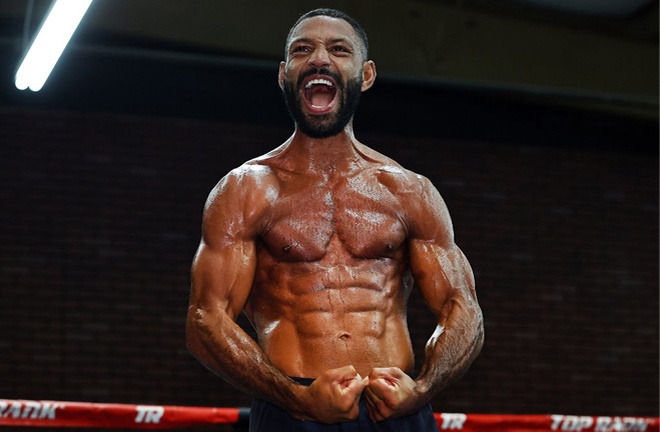 "I just believe that I've got the shot and I'll find a way to catch his chin and end the night.
"I'm confident I'd knock him out, definitely yeah."