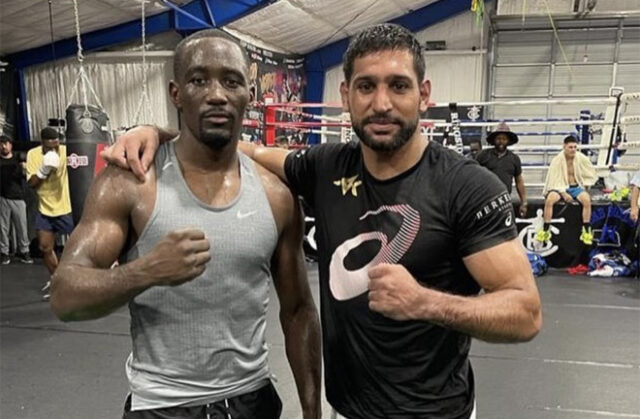 Amir Khan says he is being inspired in camp by Terence Crawford, ahead of his showdown with Kell Brook in Manchester on February 19.
Khan has joined up with former foe and WBO welterweight champion, Crawford as well as trainer Brian 'Bo Mac' Mcintyre as preparations continue in Colorado Springs for his long-awaited grudge bout with Brook, live on Sky Sports Box Office.
Crawford stopped Khan and Brook in 2019 and 2020 respectively and the Bolton man says he has benefitted from sparring with the pound-for-pound star.
"We sparred last week," Khan told IFLTV.
"It felt a bit weird, because the last time we stepped into the ring we were fighting each other.
"Sparring was really good. It was different obviously, because I had no injuries or nothing.
"When I went into the fight [against Crawford] I had a few injuries which I didn't really tell anyone about, but obviously there was a lot of money on the table which is hard to turn down.
"At the same time, it was an opportunity where you thought, you know what, this is a massive opportunity to fight pound-for-pound, one of the best fighters in the world.
"But, when we sparred it was really good and it was nice that obviously Terence wanted to step into the ring. He's always around the gym making sure that we're training hard.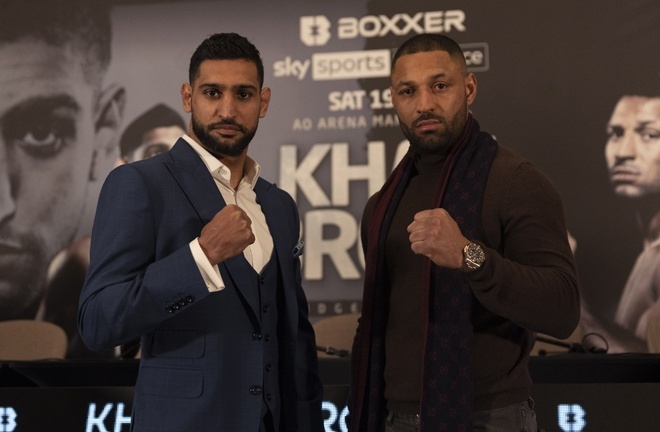 "He's always giving me pointers, helping me in training.
"Then I got a message from 'Bo Mac' saying that 'Terence said that you looked really good in sparring, he was really impressed.'
"Then he messaged again saying that, 'he also said today when he was watching you train, you looked really sharp and really good.'
"To have someone like him saying that, bro that's huge motivation. Pound-for-pound one of the best fighters in the world, he's been in the ring with myself and Kell Brook.
"To get that knowledge from him as well and for him to say that it's a big thing, because at the end of the day I'm sure he wants me to win and if I wasn't performing the right way he would have been straight up and said, 'look, you're going to put the name down for my trainers and the gym.'
"But, he wants us to win and he wants the best Amir Khan to perform so it was nice to have that bit of motivation from Terence there."
The clash had been thrown into some doubt after the BBBofC announced that no events would take place in the UK in January, due to rising COVID-19 cases.
However, general secretary, Robert Smith confirmed to talkSPORT on Tuesday that the sport would resume in February and said he was confident the fight, which sold out in 10 minutes will go ahead, barring any changes to crowd restrictions from the government.