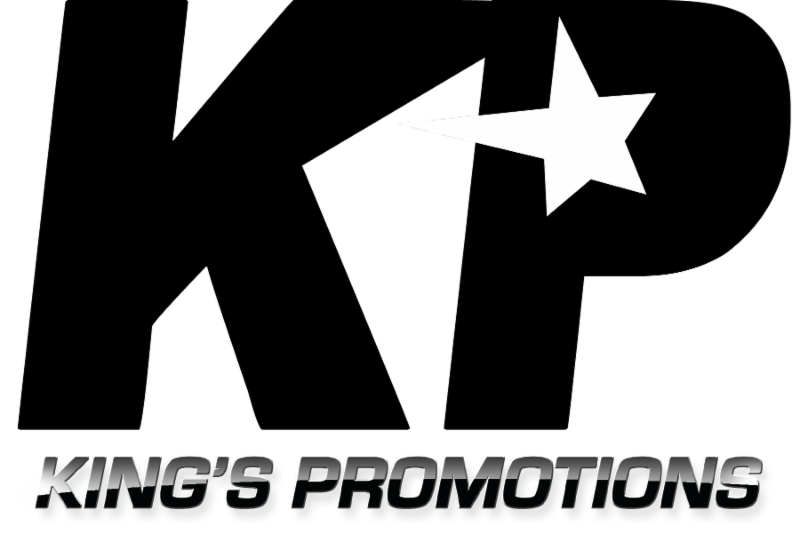 King's Promotions is proud to announce the signing of ten top prospects to promotional contracts. In the fold, are undefeated fighter's Super Middleweight Antowyan Aikens, Lightweight Mykal Fox, Super Middleweight Terrance Williams, Super Welterweight Junior Castillo, Super Lightweight David Gonzales, Heavyweight Wesley Triplett plus Super Bantamweight Thomas Snow, Lightweight Carlos Rosario, Featherweight Roberto Irizarry, & Lightweight Victor Vasquez.
"We are very excited about this group of fighters that we have added to our roster. We have promoted more shows then anybody in the country this year, and we will continue at that pace. Because of that, I am able to promise opportunities to fighters who fight under the King's Promotions banner," said King's Promotions CEO Marshall Kauffman.
Aikens of Atlantic City, New Jersey has a record of 10-0 with 1 knockout. The 26 year-old turned professional in 2011 and has a win over previously undefeated Sherman Artis (2-0). Aikens is coming off a 6-round unanimous decision over Edgar Perez on May 22nd in Atlantic City.
Fox of 7-0 with 2 knockouts. The freakishly tall 6'3 1/2 " Lightweight is just 19 years-old. He turned professional in 2014. The Forestville, Maryland native is coming off a 6-round unanimous decision over Juan Carlos Castillo on July 18th in Washington, D.C.
Williams of Harrisburg, PA has a record of 4-0 with 1 knockout. Williams, 32 years-old, turned professional in 2012 and is coming off a 4-round unanimous decision over Eddie Gates on November 22, 2014.
Castillo was a 2012 Olympian from the Dominican Republic. Castillo turned professional in 2013 and has knocked out all 7 opponents with the latest being a 1st round stoppage over Jesus Pascual on August 9, 2014 in the Dominican Republic.
Gonzales of Philadelphia has a record of 6-0-2 with one knockout. The 25 year-old turned professional in 2012 is coming off a 6-round unanimous decision over Ryan Belasco on October 2nd in Philadelphia.
Triplett of boxing rich Youngstown, Ohio has a record of 2-0 with one knockout. He is coming off a 1st round stoppage over Frank Barnes on April 18 in Campbell. Ohio.
Snow of Capitol Heights, Maryland is a 10 year professional. He won his first 10 fights which has catapulted him to a record of 17-2 with 11 knockouts. In his last bout, Snow stopped Christopher Sanchez in the 1st round of a bout that took place on March 6th.
Rosario of Pennsauken, New Jersey has a record of 3-1 with two knockouts. The 25 year-old has won three in a row since dropping his pro debut in 2014. He has wins over Eliezer Mendez Garcia (1-0) and his last bout when he stopped Korey Sloane in three rounds on September 19, 2015 in Chester, PA.
Irizarry of Cherry Hill, New Jersey has a record of 3-1-1. The 23 year-old is looking to rebound from his first pro defeat when he takes on Eliezer Mendez Garcia on November 20 in Philadelphia, PA.
Vasquez of Yonkers, New York has a record of 4-1 with two knockouts. He has been a pro since 2014 and has won three in a row. In his last bout, Vasquez stopped previously undefeated Bienvenido Diaz (2-0)in three rounds on September 10 in Westbury, New York