Follow our Floyd Mayweather vs. Robert Guerrero Round by Round Results Blog
It's fight night! Tonight is finally our chance to see the Mayweather vs. Guerrero results, as the two men battle it out on Showtime Pay-Per-View, live from Las Vegas. Here at ProBoxing-Fans.com, we'll be providing the full big-fight treatment, with live Mayweather vs. Guerrero round by round results, and a continuously updated blog of the undercard and the entire event.
—> Continue to our live Mayweather vs. Guerrero round by round results!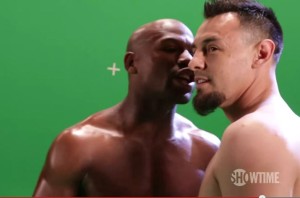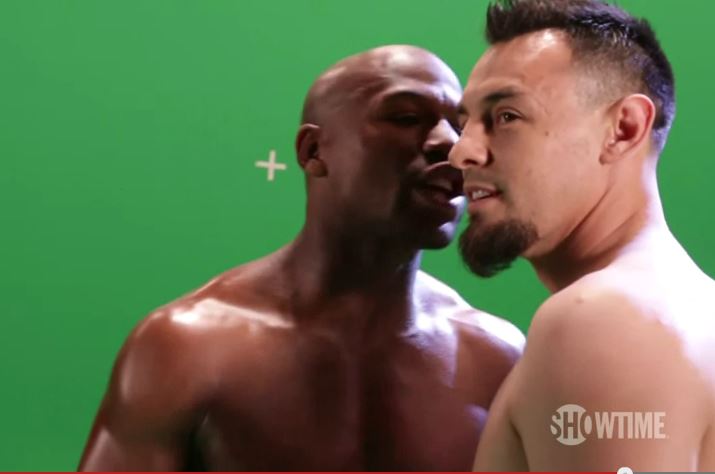 Mayweather, the number 1 pound for pound fighter in the sport, faces a top challenger in the welterweight division, and a fighter who is hungry to prove that he not only deserves this chance, but will make the most of it.
Guerrero presents him with a legit challenge – he's a southpaw, he's rangy, he's versatile and he's tough, he can take a punch and he can give a punch, and of course, he's hungry for the win. Mayweather, meanwhile, is coming back from a year-long layoff including a stint in jail, so it will be interesting to see if he has any ring rust, and if he starts even slower than he typically does.
As mentioned, in addition to our round by round coverage of the Mayweather vs. Guerrero results, we'll also be providing full coverage of the entire undercard. The biggest fight here is the Featherweight title fight, Abner Mares vs. Daniel Ponce de Leon. Mares is moving up to yet another division, but he's taking on a very tough customer in Ponce de Leon. It should be a great battle for both men, and it should be a fun fight to watch.
Also on the undercard will be the return of Leo Santa Cruz, as he takes on Alexander Munoz, and an intriguing junior middleweight clash between Mayweather prospect J'Leon Love, and Gabriel Rosado. The winner will find himself in good position to continue climbing up the ranks at 154 lbs and clamoring for even bigger bouts, while the loser will be in a bit of a tough place.
Mayweather vs. Guerrero Fight Time
The Mayweather vs. Guerrero fight will be at approximately 11:30 pm or 12 am Eastern. The pay-per-view will begin at 9pm, and then there are the three undercard bouts we mentioned. Depending on how long those last and whether or not there are any other hiccups along the way, you can expect a fairly late start here.
But don't bother waiting, head on over to our Mayweather vs. Guerrero round by round blog as soon as the pay-per-view begins, and we'll keep it going with updates all evening long, and you can chime in and discuss with other fans, and see exactly how each fight plays out, right as it happens live.
Don't miss out, be sure to take advantage of our Mayweather vs. Guerrero results and round by round blog here at ProBoxing-Fans.com tonight!