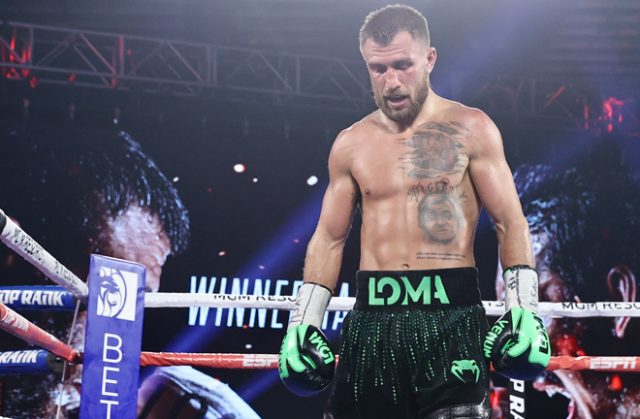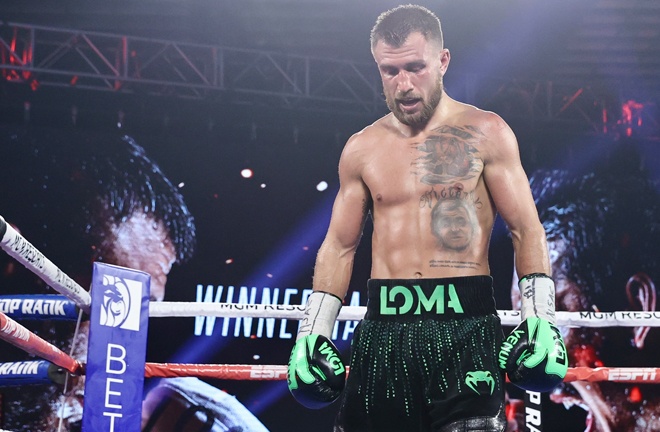 Vasiliy Lomachenko has undergone shoulder surgery and was injured before his defeat to Teofimo Lopez on Saturday night in Las Vegas, according to manager Egis Klimas.
Lomachenko fell to a unanimous decision loss to Lopez, after twelve rounds in their Lightweight unification battle where Lopez added his rival's WBA 'Super,' WBO, WBC Franchise & Ring Magazine titles to his IBF belt.
The Ukrainian, three-weight world champion implored a highly cautious approach to the opening half of the fight, landing just 31 punches across the opening seven rounds, before launching a late surge.
However, Lomachenko's manager Egis Klimas told ESPN that the injury was sustained weeks before his arrival in the USA and he was given two injections to ease the pain.
His father and trainer Anatoliy Lomachenko wanted his son to withdraw, but he threatened to retire if that happened.
"We lost one week of training. We lost one week of sparring because the doctor forbid him to do much for a week after the injection," Klimas told ESPN.
Lomachenko underwent surgery on Monday with surgeon Dr Neal S ElAttrache, however an MRI scan prior to the fight did not display significant damage.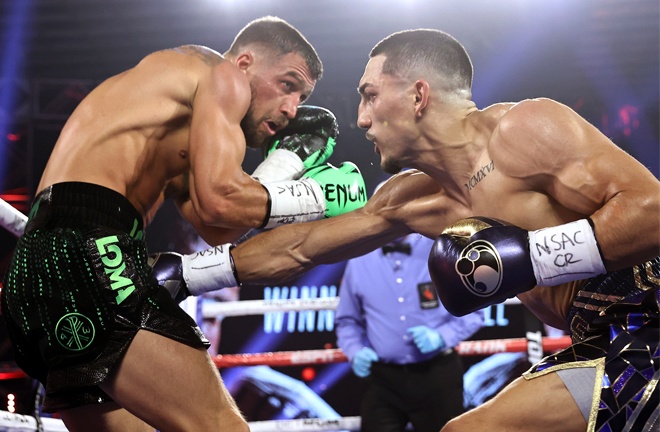 "When he came in from the Ukraine for his last stages of preparation for the fight, he was having some difficulty with the shoulder," Lomachenko's surgeon Dr Neal S ElAttrache told Yahoo Sports.
"It turns out he had badly bruised the rotator cuff and chipped a piece of cartilage, which we didn't realize at the time.
"But we knew he'd badly bruised the rotator cuff and badly bruised the bone where the rotator cuff attaches to the shoulder.
"That was roughly six weeks before the fight and we got him to where he was comfortable enough to train.
"He said he was able to train OK, but it continued to cause him pain during the fight."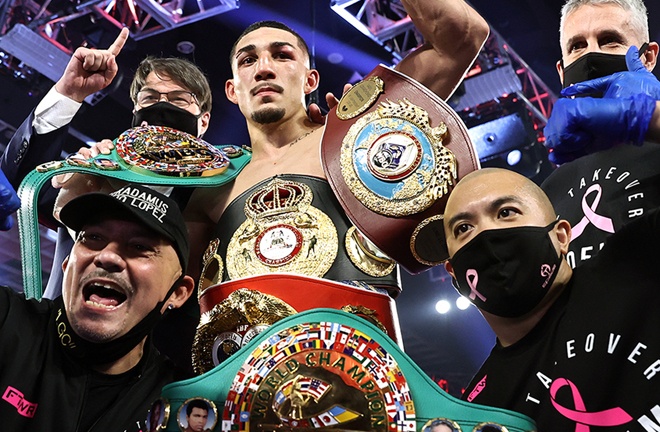 The injury occurred in the same place as a previous shoulder injury suffered during his 2018 win over Jorge Linares, which also required treatment.
The 32-year-old is expected to make a full recovery, although is projected to be sidelined until January.
"The things we did for him after the first surgery made him pain-free and his shoulder stable enough that he could go and win a couple of championships after that surgery," ElAttrache added.
"I wouldn't expect he'd have any limitation after this one for what we were able to do. Not all repeat surgeries have a worse prognosis."
Klimas is hopeful of securing a rematch, despite there being no rematch clause in the contract.
"If it's possible, we would like to have the rematch," Klimas added.
"If they are so tough are they willing to come back and do that?"