Teofimo Lopez will defend his Lightweight world titles against mandatory challenger, George Kambosos on June 5, whilst Evander Holyfield returns to the ring in an exhibition against Kevin McBride live on Triller Fight Club PPV.
WBA 'Super', IBF, WBO and WBC Franchise champion, Lopez (16-0, 12 KOs) fights for the first time since dethroning Vasiliy Lomachenko by unanimous decision in October against Australia's Kambosos Jr (19-0, 10 KOs), who secured his mandatory position with the IBF with a split decision victory over Lee Selby in October.
Triller won promotional rights to stage the fight after winning February's purse bid with a bid of $6.018m, beating Matchroom Boxing and Lopez's promoter Top Rank, who he failed to reach an agreement with for the bout.
It will be the third event hosted by Triller and the second since the launch of Triller Fight Club, established by the streaming service and Snoop Dogg following tomorrow night's clash between Jake Paul and Ben Askren in Atlanta.
"I have to make a statement," Lopez said during Friday's launch press conference.
"Just like he is and what he's going to bring to the table come fight night.
"I've been in the big leagues, I've been with the guys that have the experience, the amount of work.
"But at the end of the day I don't overlook nobody that I face.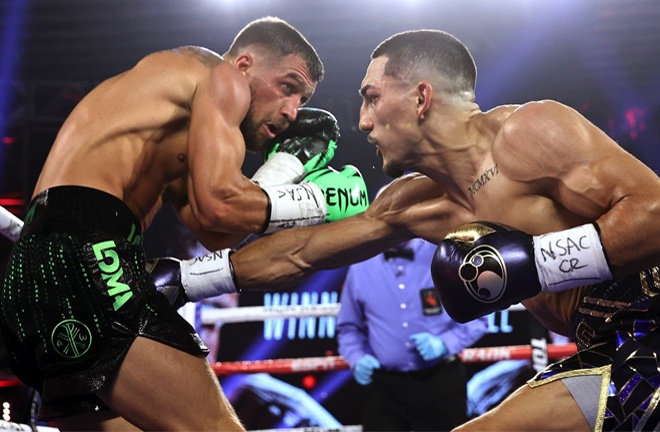 "I'm only getting better. The Lomachenko fight helped me a lot now I have more things that I can put into my arsenal, into my style that this guy's not even going to see and he's not even going to know what hit him."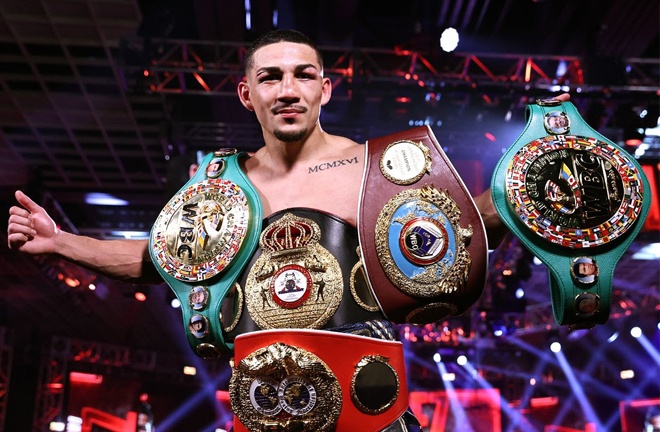 The pair entered into a heated exchange on stage and were separated as tensions boiled over between the rivals.
"I feel like this is owed to me," Kambosos Jr said during the launch press conference.
"Because I've come from the local show, handful of people from Sydney, Australia.
"I've grinded my way, opened doors, been sparring partners, gone all around the world, gone into the back yards of former champions.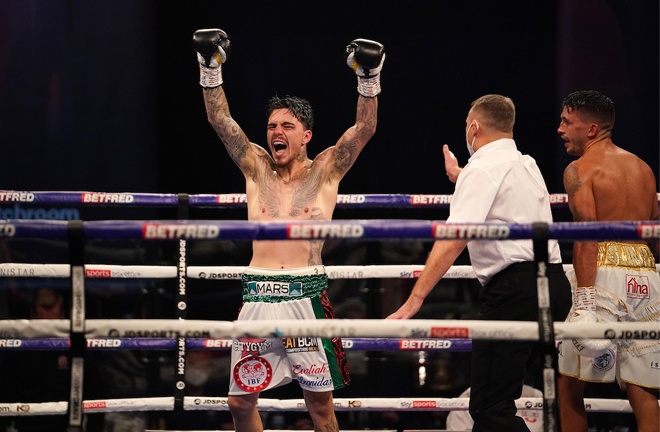 "Again I'm going to go into the backyard of the undisputed champion for now. I'm ready man, I've been through it all.
"I haven't had no-one pushing me, I haven't had no big platform, that underdog mentality I've had it for a very long time and again I'm the underdog in this fight, he's the favourite.
"But when he's been the underdog he's performed, when he's been the favourite he hasn't performed, so the pressure's on him, I know what I've got to do."
On the undercard, former undisputed Cruiserweight and Heavyweight champion, Holyfield will face former Mike Tyson conqueror McBride, 47, who famously forced 'Iron Mike' to retire in six rounds in what turned out to be his final professional fight in 2005.
Holyfield, 58, had been hopeful of luring Tyson into a trilogy following two battles in the 1990's and reportedly held talks with the 54-year-old, who ended a 15-year retirement to draw with Roy Jones Jr in Triller's first boxing event in November.
'The Real Deal' will end a 10-year retirement when he returns in a six-round exhibition clash against the Irishman, who has also been out of the ring for a decade.
A venue for the event is still to be determined.