Louie Lynn says he is open to giving Amin Jahanzeb the opportunity of a rematch and is hopeful of returning before the end of the year.
Lynn (10-0, 7 KOs) defended his WBC international silver featherweight title with a technical decision win over Jahanzeb (8-1, 2 KOs) after their compelling September clash went to the scorecards, following nine rounds after 'Loco' suffered a gruesome cut.
The bout headlined promoter, Frank Warren's inaugural prospects show and the 25-year-old felt he did enough to win the fight in a close affair.
"I thought I don't know what's going to happen here [when it went to the scorecards]," Lynn told proboxing-fans.com.
"I wasn't sure because of the cut and I didn't get my combinations off how I like, but I felt like I done enough and after watching it back I know I won the fight, even though it was close.
"I think it made close by giving him opportunities, by forcing it sometimes and then running into shots when I can just stay back a little bit.
"I can box on the back foot and take my time, but I wanted to get him out of there and hurt him so I was a bit hyped up a little bit I suppose!
"It was a great experience [headlining]. There's always pressure anyway, but on yourself you're like I'm main event now, I've trained all my life to be here, everything comes down to this moment.
"I've got my mum here, my dad, my sister, my family, my sponsors and obviously everyone who's watching and now's the time."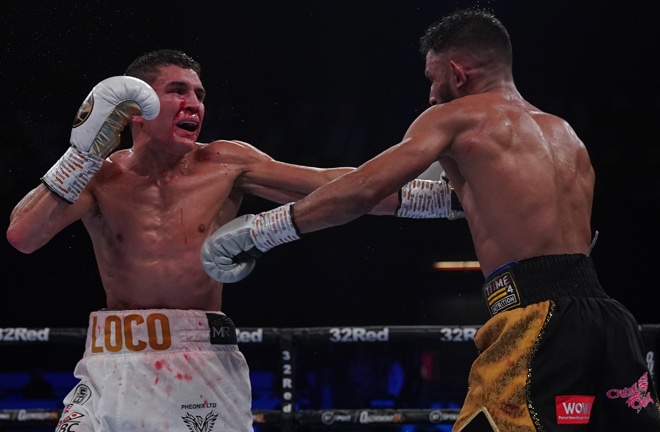 There were calls for a rematch following a gripping fight at the Copper Box Arena and Lynn admits he would entertain a second outing with Jahanzeb, as he looks to make his return in December or early next year.
"I'm happy to give him a rematch and beat him more convincingly," Lynn added.
"Because, it's annoying when people are coming out trying to say that it's a robbery and I feel like if you're fighting the champion you've got to rip the title off the champion, you can't just get a few little counter shots and expect to win.
View this post on Instagram
"But I suppose the fans want to see it and we can have it again, I'll fight anyone and he was a good fight and I just have to beat him more convincingly next time and I'm sure that I will.
"Hopefully, I might be able to get out in December, but they're saying if not December it's going to be February.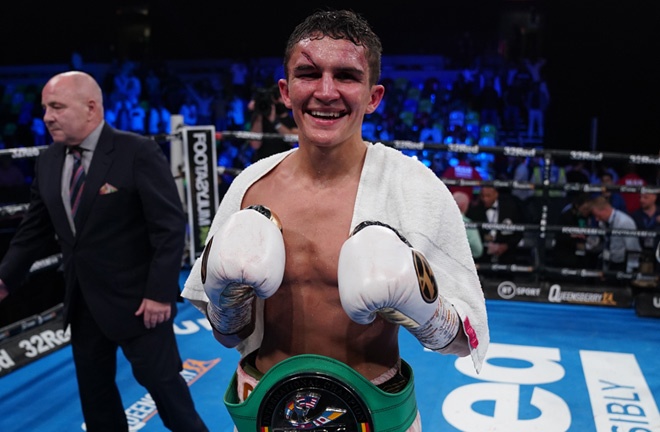 "I've got to make sure this [cut] heals up properly, because I don't want that coming open in the fight."
Watch the full interview with Louie Lynn below: