Campbell vs. Coyle – Rumble On The Humber
As the Summer Sun melts my ginger skin, I preview one of the most highly anticipated domestic clashes of the year. Tommy Coyle fights Luke Campbell in the outstandingly titled 'Rumble on the Humber' on August 1st to establish which of Hull's boxing sons progress and which shall stagnate. Both products of St. Paul's Amateur Boxing Club in Hull, this is an intriguing clash of two friends and rivals held at the KC Stadium.
Tommy 'Boom Boom' Coyle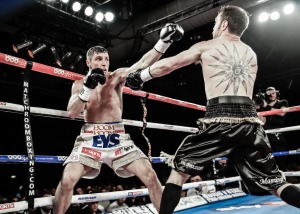 Record: 21 (10 KOs) – 2
Height/Reach: Unconfirmed
Age: 25
Born: Hull, England
Luke 'Cool Hand' Campbell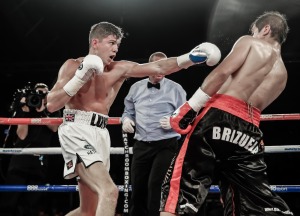 Record: 11 (9 KOs) – 0
Height/Reach: 5ft 9in/71in
Age: 27
Born: Hull, England
Campbell vs. Coyle Fight Preview & Analysis
Assessing each of the fighters, its clear to see why Luke Campbell is the enormous betting favorite — he's an Olympic gold medalist, and has enjoyed a slick transition to the professional game, with progressive victories in each of his recent contests and knockout power to boast. Campbell is most definitely up there with Anthony Joshua as one of Britain's hottest prospects. Personal issues outside of the ring have caused him to stutter with regards to continuous progress but with this fight he can truly propel himself into contention for world honors. But can he mix it with a rough, unconventional brawler like Coyle?
The underdog, Coyle, has already suffered setbacks. Gary Sykes defeated him at domestic level and while Derry Matthews beat him more recently, he gave a tremendous account of himself while still relatively unknown to the average fan.
'Boom Boom' Coyle is an old school brawler. He is no stranger to spending some time on the canvas and his fight with Daniel Brizuela seemed more like a car park brawl, with Coyle floored four times before stopping the Argentinian late. What Coyle does have is sometimes much more relevant when stepping between the ropes — grit, heart, determination and masses of pride. Only this week Coyle admitted he wasn't the best 'boxer' in the lightweight division. Not even the best in the country. But technique can only take you so far and a rampaging Coyle plodding forward like a zombie shall test Campbell's mettle like never before.
The odds on outright winners are very drastically priced. Campbell is a -700 favorite to win the fight, while Coyle is long +500 to snatch the victory. Personally, I feel the fight will be closer than the bookies predict. I think Coyle could take a more reserved approach and try to box a bit to begin with, as brawling would only play into Campbell's hands.
'Cool Hand Luke' shall be looking to pick Coyle off with punishing, accurate counters and this could be telling the longer the fight goes on. If it goes late, I think we see the last few rounds being an absolute war as Coyle will go out on his shield, Campbell scoring a stoppage. If it finishes early and someone gets caught, well… I think it could be either one. Regardless of the outcome, this will be a special card. Save the date!
Fight Prediction: Campbell TKO Round 10.