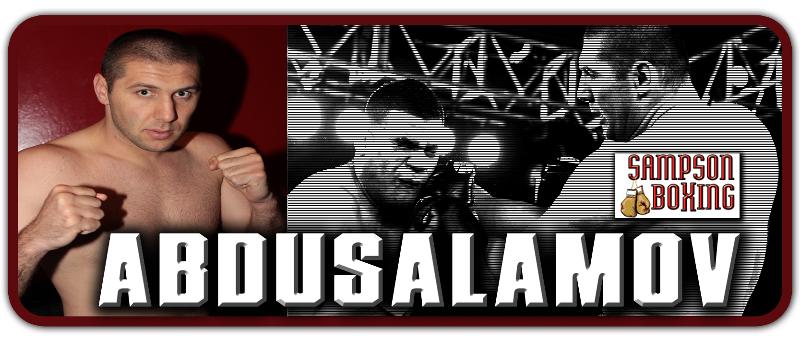 Sampson Lewkowicz, wishes to thank the boxing world for their prayers and donations to badly injured Russian heavyweight Magomed "Mago" Abdusalamov and has some cautiously optimistic news to convey.
"Mago still in an induced coma but is beginning to respond positively. I expect him to live. On behalf of the family and myself, I now ask you switch your prayers to his recovery. He has a very long road ahead."
Today marks 14 days Abdusalamov has been in an induced coma at Roosevelt Hospital in New York. The 32-year-old married father of three young daughters, had to undergo emergency surgery to remove a blood clot, and part of his skull had to be removed to reduce swelling, following his brutal 10-round war against Mike Perez at The Theater at Madison Square Garden, on Saturday, November 2. In hospital, Abdusalamov came down with a 104-degree fever, which led to him suffering a stroke.
Doctors say they will try to wake Abdusalamov in a few days and test his reactions.
"From the bottom of my heart, we all appreciate the support, monetary and spiritually, that we have received worldwide. Doctors don't know how far Mago will come back, but his recovery will be long and costly and we are still in need of further donations. I would like to also thank Ring 10 New York for their assistance in collecting funds."
Ring 10 is a tax-exempt 501(c)(3) organization dedicated to helping boxers in need. 100% of tax-deductible donations will go towards helping Magomed Abdusalamov and his costly recovery. Please visit http://ring10ny.com/ to donate.