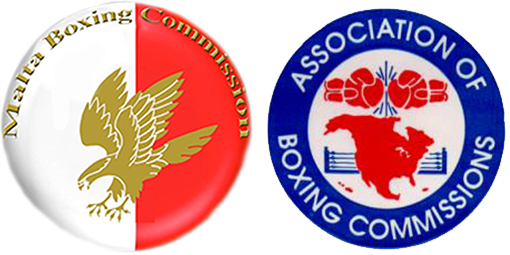 Malta Boxing Commission Vice President Gianluca Di Caro announced that the growing international sanctioning division of the organization recently received numerous requests to sanction further events in the UK, in addition to the planned internationally broadcasted event in Malta.
Following the successful Dave Murphy Acourtier Events promoted Capital Punishment event at York Hall on October 25th, negotiations with a number of UK promoters were concluded, which has led to four further UK events, in November and December, being added to the schedule, with a possible fifth likely to be signed later this week.
The four confirmed events will take place in Leeds on Sunday November 30th, followed by two UK events on Saturday 6th December, one in Birmingham and the other in London, then on to Nottingham on Sunday 14th December. Full details of these events will be announced shortly.
The possible fifth UK event is penciled in to take place in Cumbria, date or venue not yet confirmed.
In addition to the UK events, on December 6th the Malta Boxing Commission will also be sanctioning a World Boxing Council and World Boxing Federation Championship headed event in Malta, which will be broadcast live and exclusive on the Russian Fight Club Channel.
On making the announcement, Malta Boxing Commission Vice President Gianluca Di Caro said:
"We've now sanctioned a number of events in the UK, which produced a lot of inquiries from promoters looking to sign with us. I have to say that the exceptional event that we sanctioned on Saturday night in London really helped us to lock in a number of these events.

"It was a very proud and special night for all of us associated with the Malta Boxing Commission and our Championship division MBC International.

"Back in August 2011 the very first female boxer licensed by the Malta Boxing Commission was Marianne Marston, on Saturday night Marianne also became the very first female boxer to secure an MBC International Championship, we're so proud of her and boy oh boy did she win it in style, it was a fantastic fight.

"Gaining all the UK events is an exceptional achievement, but when you add the upcoming Fight Club broadcast MBC and WBF title headed international event, we are to sanction in Malta on December 6th, it really goes to prove the stature of the MBC is growing at a pace, especially on the International stage.

No doubt December 6th is going to be a particularly busy day for our team, working three different shows in two different countries on the same night, it's a challenge, but a challenge our world class team more than relishes."