The old saying as we age is "like fine wine, you get better with time", a narrative that is consistently challenged in sports. In sports we have the saying that father time is undefeated, which has been challenged many times, however the majority of time father time has lived up to its reputation. Of course in the NBA Kobe Bryant retired after dropping 60 points in his final game, however that season was statistically his worse. An even better example is NFL legend Peyton Manning who retired after he won the Super bowl, however like Kobe his final season was statistically his worse.
In Boxing Bernard Hopkins fought father time through his early 50's however when father time came knocking at the legend's final fight, he lost via a terrible knockout where he was knocked out of the ring. What's difficult in sports is some of our legends' choose to ignore and not accept father time and as a result it hurts their legacy. For example Roy Jones, Brett Farve, Alex Rodriguez, and many more. Manny Pacquiao is a legend, the question going into this weekend will be, is father time approaching, or is father time here?
Pacquiao since suffering his KO loss in 2012 to Marquez, has looked good with wins over Brandon Rios, Tim Bradley twice, Jesse Vargas, and Chris Algieri. He lost the billed fight of the century against Mayweather, however he gave a spirited performance though he suffered a torn rotator cuff in the weeks leading up to the fight, and Pacquiao had surgery the day after the fight.
While Pacquiao has looked good, including knocking down Algieri 6 times, Bradley twice, and Vargas once, Pacquiao hasn't had a knockout since 2009, which came against Miguel Cotto. In Horn's case, he is an undefeated fighter and part time school teacher looking to make a name in boxing. He has 11 knockouts, and is known for having a great right hand and a win over Pacquiao would launch him into stardom.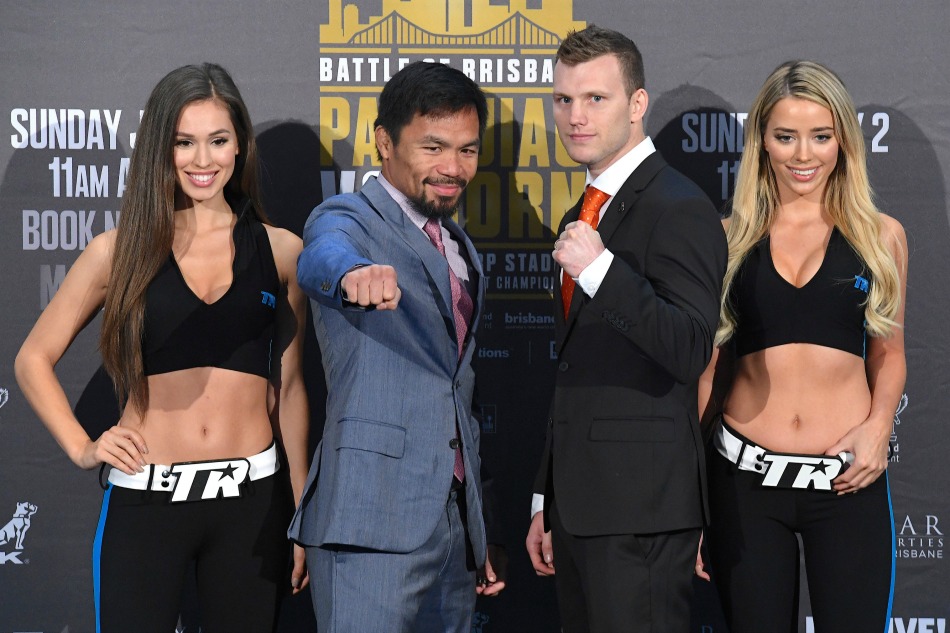 KEYS TO VICTORY:
For Jeff Horn to pull off the upset he must use his size to his advantage, and he must have an effective body attack to slow down Pacquiao. While Pacquiao isn't as fast as he was in his prime, he is still one of the fastest in both foot and hand speed within the division. Horn must get Pacquiao's timing down early and look to counter Pacquiao with his powerful right hand, and hope to land a devastating shot. For Pacquiao the formula is the same as it's been; speed and power. Pacquiao must use his speed and his footwork to land his combinations on Horn, while Horn is out of position.
PREDICTION:
At 38 years old, Pacquiao is in the twilight of his career and I believe Horn in front of his hometown will give a spirted effort, however landing the 'Marquez shot' is easier said than done. After all, every fighter since Marquez has looked to land that shot on Pacquiao and no one has succeeded or even come close. The benefits to being an all-time great is even while not being in your prime, you are still better than the majority of others. Pacquiao is a top 3 welterweight even in the twilight years of his career, and looking for a knockout I believe he will get one. Father time is approaching, but he will have to wait a little bit longer.
Fight Prediction: Pacquiao by 10th round KO