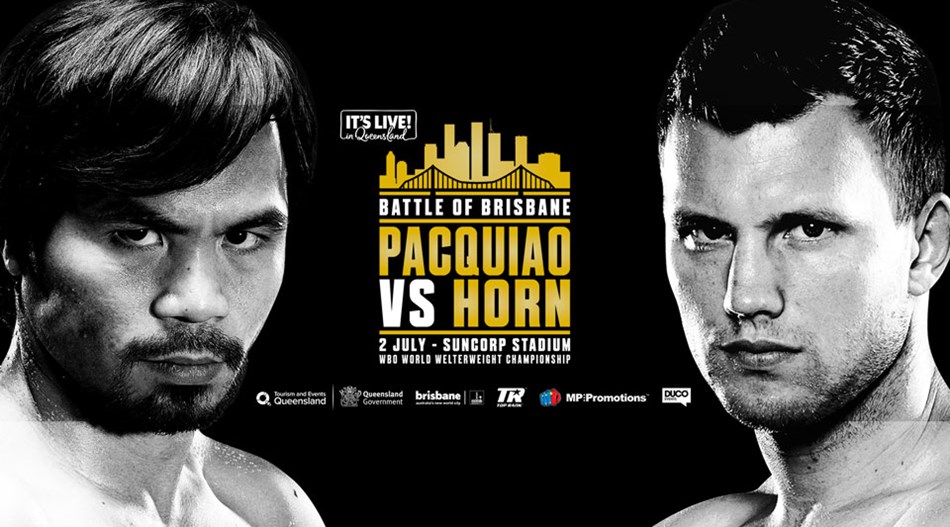 Manny Pacquiao, one of Boxing's all-time greats will step into the ring this weekend with a few questions surrounding his appearance.
In the aftermath of his loss to Floyd Mayweather Jr, (Pacquiao injured his rotator cuff in his right shoulder weeks leading up to the fight and had surgery the day after the fight) Pacquiao's popularity amongst casual fans dwindled.
Of course, he is still a global megastar; however, his PPV numbers in his two fights have decreased. Pacquiao looked impressive defeating top welterweights Tim Bradley and Jesse Vargas, however, father time is undefeated.  Pacquiao will enter the ring this weekend 38 years old, and the question for him is what version of the Pac Man will we see, will he be vintage Pacquiao, or will father time finally catch up.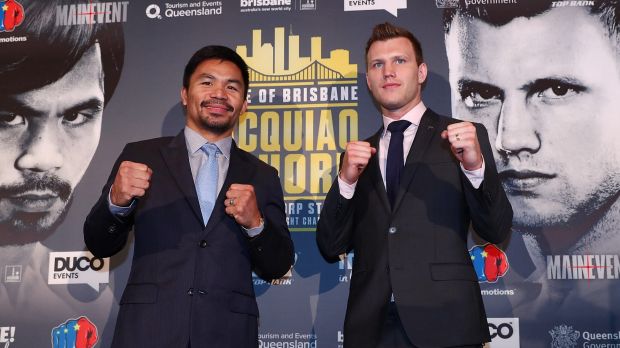 Pacquiao's opponent Jeff Horn isn't known with die hard boxing fans as well as casual fans, however, this fight is in his home country of Australia with an expected crowd of 55,000 fans.
Horn, who is a part time school teacher, is undefeated with 16 Wins, 11 via knockout.  At 29 years old, he is younger than Pacquiao and hungry to make a name for himself in the boxing world. Should the fight go the distance, will Horn's youth help him take advantage of the veteran or will his young hurt him as the fight goes on?
On paper, this fight doesn't seem exciting. The fight isn't on PPV this time around but it will be televised, Pacquiao's first fight on network TV since 2005.
Betting odds have Pacquiao as the massive favourite; however, in boxing one punch can change everything. Horn has stated he has been studying tapes of Juan Manuel Marquez's right hand shot that KO'ed Pacquiao in their 4th match in 2012.
Horn while only having 17 fights, does have a high knockout percentage, and does have the punchers chance. In Pacquiao's prime, this would be a cakewalk for him but the question coming in will be can Pacquiao still deliver, or is it time to pass on the torch?