Another day, another failed drug test in the world of Boxing. This time it's the turn of WBA "Regular" Heavyweight Champion, Manuel Charr. Yesterday, it emerged that he had failed a VADA doping test, and as a result has been stripped of the Title he won by outpointing Alexander Ustinov in November of last year. This now also cancels his fight, scheduled for next Saturday (29th September) in Cologne, Germany, against the 45 year old Puerto Rican, without a fight in the last four years, in Fres Oquendo.
Charr denies he has taken anything
In a statement given to Sky in Germany, Charr was quoted as saying: "I swear I have not taken anything".
"I have had seven title fights in my career, have undergone countless rehearsals and never had a positive test. Of course, I have taken supplements in preparation, but never done anything forbidden".
"I eat in different restaurants every day, maybe something happened that I did not know anything about, unfortunately, I cannot give an explanation, I'm just shocked and sad."
The failed test took place last month, and Charr does have the right to appeal.
Why Fres Oquendo is still a number one contender after all these years, stems from his 2014 fight with the then Champion, Ruslan Chagaev. Oquendo had a rematch clause in the contract for the fight but Chagaev's team attempted to set up another title defence first. Oquendo also claimed he was not paid for the fight, and the Chagaev team were to claim that Oquendo failed a drug test, a claim which was untrue.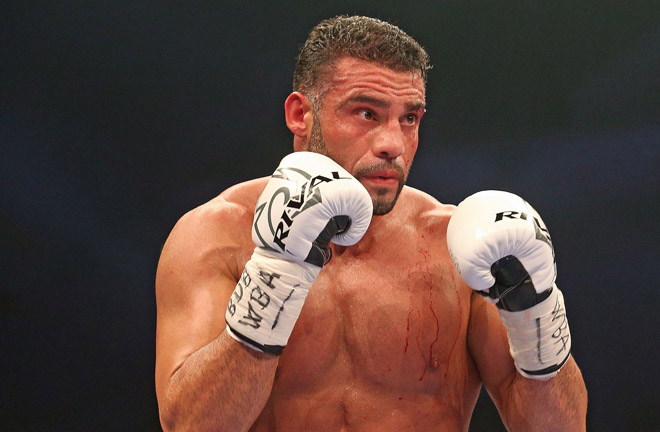 Oquendo's team sued in United States federal court to force the rematch and won an injunction to stop Chagaev from defending the belt against anyone other than Oquendo. In the ensuing years, Oquendo suffered with injury, postponing his rematch. Chagaev dropped his Title in March 2016, in a thriller with the Australian Lucas Browne, who then failed a drug test of his own, rendering the belt vacant. This is where Charr then stepped in, taking advantage of the situation by unanimously outscoring the Russian Ustinov in Oberhausen last year.
One would now assume that Oquendo will remain as the WBA number one contender, and this will surely be music to promoters like Eddie Hearn's ears. Dillian Whyte is currently waiting in the wings for a World Title shot, and is currently without a dance partner for a rumoured December date. There would be no shortage of boxers queuing up for a shot at the now vacant crown, especially against an ageing 45 year old opponent.
Comments
comments