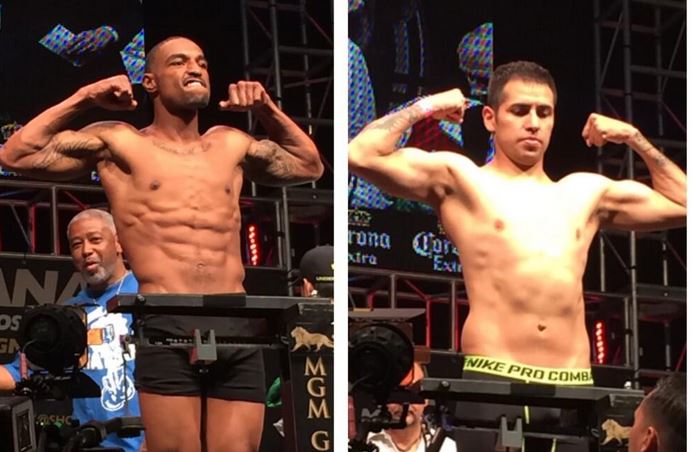 Marco Antonio Periban has warned James DeGale that he will show that he has operated at a higher level when they meet at the  Echo Arena in Liverpool on November 22.
The Super Middleweights clash on Merseyside with DeGale looking to impress as he hunts for a World title shot at the start of 2015, but the Mexican plans to derail the Olympic gold medallist's plans.
Periban was edged out via majority decision by Sakio Bika for the vacant WBC title in June 2013 and had unbeaten J'Leon Love is plenty of trouble in the fifth round of their clash in May. The 31 year old believes these fights are bigger than anyone DeGale has ever faced and says that will be a big factor on the night.
"Bika was a more difficult challenge than anyone DeGale has ever faced," said Periban. "He was very difficult, to have a fighter like him in front of you who is so strong and so resilient is hard.
"Bika is also considered one of the best punchers in the division at this moment. I did a good job after a good training camp and it made me realise that I'm at the level of the division's strong fighters.
"This division is the hardest one at the moment, a lot of experts believe that. That's an added motivation knowing that I'm up there fighting the best. That speaks well of me, it shows that I'm doing a good job and I just need to work harder to win a World title.
"I should have knocked Love out in the fifth round but then the referee made a big mistake, he pushed me when I was going for Love and I almost went out of the ring. Floyd Mayweather had mentioned in the pre-fight press conference that Love was almost like his son, perhaps there was a lot of favoritism towards him.
"I don't feel like I'm undefeated because unfortunately the records show that I lost, it's harder to impress the judges away from home. I do feel like I have a lot of experience now, in terms of catching the judges' eyes in other countries, this is really important."
Comments
comments