Expert Floyd Mayweather vs. Robert Guerrero Predictions
On Saturday night, Floyd Mayweather takes on Robert Guerrero, ending three months of build-up, buzz and hype. There's been no shortage of previews and analysis on the bout, and as we do for all of the biggest fights, we're here with our expert staff picks.
So who do we think will come out ahead with our Mayweather vs. Guerrero predictions? Is there anybody siding with the Ghost to hand Mayweather his first loss? Take a look below feel free to chime in with your own thoughts and predictions too.
—> Check out our live Mayweather vs. Guerrero results on fight night!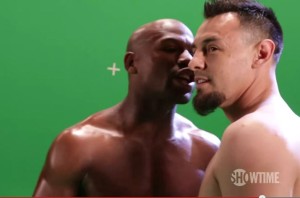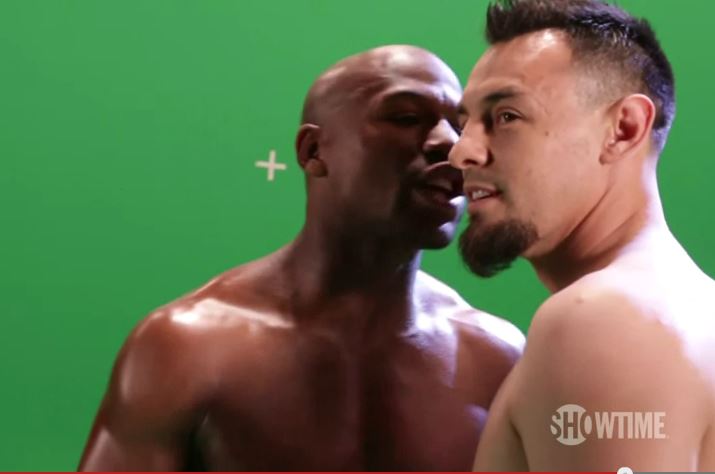 Rich Thomas: It's Pretty Boy Floyd. The only thing to say about Guerrero is that he may actually win some rounds, so the margin of Mayweather's victory will be at it's lowest since the Oscar de la Hoya fight in 2007. Instead of a 118-110 sweep, something more like 116-112 or 115-113.
Prediction: Mayweather via Unanimous Decision
Scott Levinson: I see a close fight. Guerrero is simply better than a lot of people think. He has all the attributes you look for in a top fighter. It's just that you can't expect Mayweather to suffer from the same things that befall most fighters. Is he getting old? Sure, but he hasn't really shown it. Will ring rust affect him? It never has. Will he be looking past Guerrero or underestimate him? Since when has he ever done that?
I see a Mayweather win in the 115-113 or 116-112 range that gets scored more widely for Floyd. At +500, Guerrero is getting a lot of betting value here, but not only does he have Mayweather to beat, but the whole boxing machine as well. I see that being too tough of a mountain to climb, as much as I like the kid and what he brings to the table.
Prediction: Mayweather via Unanimous Decision
[See Scott's full Mayweather vs. Guerrero preview & prediction here].
Jake Emen: There's a part of me, and a big part of me, that wants to side with Robert Guerrero in this fight. There's actually quite a bit on his side here. He has size, versatility, grit, heart, power, chin, and a great deal of confidence and momentum right now. Then, you have to consider that all great fighters eventually lose. And when they do, you probably didn't expect it to happen. Mayweather is 36 years old, he's coming off a year-long layoff, and he's been in the slammer.
At the end of the day though, I think Mayweather is too good to lose this fight. He should be able to dictate the action, frustrate Guerrero, and stay a step ahead. I can easily imagine Guerrero defeating Mayweather, but I'm not picking it too happen.
Prediction: Mayweather via Unanimous Decision
Guy Michels: Before his fight with Andre Berto, fans and pundits alike were questioning whether Guerrero was too small to compete at 147lbs. However, he quickly turned those doubters into believers when he twice sent Andre Berto to the canvas on the way to an impressive points victory. Unfortunately for Guerrero, this time he'll be stepping into the ring with the world's best boxer. That doesn't mean The Ghost should be completely written off, because if he boxes well he can outwork Mayweather and his awkward southpaw style could cause the pound for pound king trouble.
However, I feel once Mayweather gets into his rhythm he will frustrate Guerrero and will begin punishing him with his precision punching. Mayweather should have worn Guerrero down enough by the latter rounds to score the KO, but a combination of Guerrero's grit and Mayweather tendency to not take unnecessary risks should see Guerrero make it to the final bell.
Prediction: Mayweather via wide Unanimous Decision
Doug Crego: Roger Mayweather quipped, "Berto is no Floyd Mayweather."  This is a statement we all need to keep in mind as we consider Geurrero's chances in this one. At 36, I still believe Mayweather has the goods.  He will be quicker, harder to hit and likely more powerful than Guerrero. Guerrero, albeit impressively brutal versus Berto, has failed to score a KO in 6 of his last 7 bouts. Guerrero's southpaw style won't, contrary to some beliefs, pose a problem for Money May. Floyd handled Ortiz, Corley, Judah, Mitchell and other southpaws without much trouble. Guerrero will press and try to "bully" Floyd… and how many of the 43 previous challengers thought they could do the same?
For Guerrero, facing Floyd is a huge step up.  For Floyd, facing Guerrero is simply a safe move to get him back on track from his jail term induced layoff.  I see Floyd having his way versus a game, but overmatched, Guerrero. Don't let the first couple of likely competitive rounds fool you. It will be Money May in a walkover.
Prediction: Mayweather via KO8
Kyle Caudle: I admit that I have never been high on Guerrero. He has proven to be a solid welterweight though. Mayweather has proven time and time again why he is #1 pound for pound fighter in boxing today. Mayweather is so far the superior fighter than Guerrero that, in reality, it may not be much of a contest. The only thing that makes it intriguing is that Mayweather has to start slowing down more rapidly at this age. Even with that factor, I still see Mayweather winning fairly easily. If Mayweather comes in looking even 80% of his former self, then I predict a mid to late round stoppage.
Prediction: Mayweather via TKO
Blair Newman: Guerrero proved he had welterweight strength as well as consummate fitness and heart during his victory over Andre Berto last time out. He is a technically sound operator who is capable of mixing it up on the inside or boxing from range. Mayweather is a defensive technician, though I feel he has become easier to hit in recent times. Many believed he made a personal choice to trade more with Miguel Cotto, but I don't buy that. His legs are not what they once were, and time in jail cannot have made him any fitter.
I expect Guerrero to be the aggressor from the off, pressing Mayweather intelligently and successfully utilizing his southpaw jab. Mayweather will take a few rounds to grasp Guerrero and remove any ring rust, before getting in and out with his own jab. It is the last four rounds, however, that I see shaping the fight. Guerrero's pressure will have taken a toll on Mayweather by this point, and I think Guerrero will put everything on the line in a herculean effort to pull out a razor thin decision.
Prediction: Guerrero via Unanimous Decision
Mayweather vs. Guerrero Predictions – Final Tally
Mayweather: 6 (4 by decision, 2 by stoppage)
Guerrero: 1
Thanks for checking out our expert Mayweather vs. Guerrero predictions and be sure to stay with us all throughout fight week for more updates on the big bout.