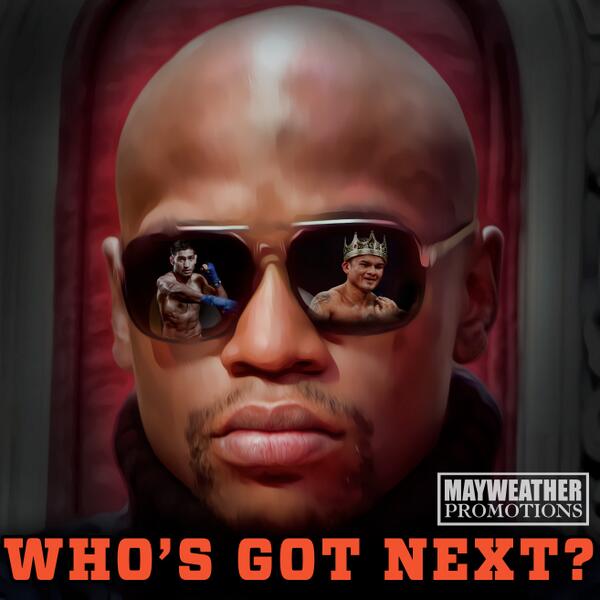 When Floyd Mayweather makes his ring return against Marcos Maidana on the May 3rd card from the MGM Grand in Las Vegas, BoxNation will be exclusively airing the action to fight fans in the UK.
The relentless and spectacular punching Maidana is coming off an excellent win against Mayweather protege Adrien Broner last December and will be looking to prove lightning can strike twice as he aims to penetrate the so far impregnable defense of the five-division world champion.
The world title unification bout, which sees Mayweather's WBC welterweight title and Maidana's WBA equivalent up for grabs, pits two of the world's very best 147 pounders up against one another in what will be a momentous occasion.
"Marcos Maidana's last performance immediately brought him to my attention," said Mayweather. "He is an extremely skilled fighter who brings knockout danger to the ring. I think this is a great fight for me and he deserves the opportunity to see if he can do what 45 others have tried to do before him – beat me."
Argentine Maidana has cemented himself at the top of the welterweight division, earning himself a growing reputation not only as a knockout artist but one of the most entertaining fighters around today.
"I am extremely happy to be facing Floyd Mayweather because it will give me the opportunity to show the world that I am the best welterweight in the division," said Maidana, who will represent throngs of Hispanic boxing fans on Cinco de Mayo when he faces boxing's top dog. "I just handed a great defensive fighter his first loss and plan to do the same to Mayweather. I don't care whether he's the best and undefeated. I will bring some real Latino power to him."
The May 3rd event is also set to be stacked from top to bottom, with British superstar Amir Khan making his eagerly anticipated return against Luis Collazo.
The former unified light-welterweight world champion makes the move up to welterweight as he eyes a potential showdown with the very best in the division should he come through the highly skilled Collazo.
"All I am focused on is May 3rd and getting past Luis Collazo," said Khan. "He's a tremendous fighter that is coming off a great win against Victor Ortiz. My aim is to establish myself in the division and a fight against a full blown welterweight in Collazo offers me that chance. It's going to be a great fight and one not to be missed."
Collazo, who ran Ricky Hatton very close when they met in 2006, has bounced back in recent times by recording a stunning victory over Victor Ortiz earlier this year and will be looking to upset Khan when they meet.
"Defeating Victor Ortiz in January was just the beginning," said Collazo. "Facing and beating Amir Khan on the biggest stage in the sport is a once in a lifetime opportunity. I will take full advantage of this and put myself in the best position to face the winner of the main event. I hope Khan is ready because Brooklyn is coming to take him down."
Both Khan and Collazo will be looking to throw their names into the hat as potential Mayweather foes when they fight under the gaze of the headline act.
"Both Amir Khan and Luis Collazo have made it known that they want a shot at the winner of the fight between Floyd Mayweather and Marcos Maidana, so what better way for them to prove that they're next in line than by fighting on "THEMOMENT" card on May 3?" said Richard Schaefer, CEO of Golden Boy Promotions. "These are two exciting former world champions and this fight has the potential to steal the show."