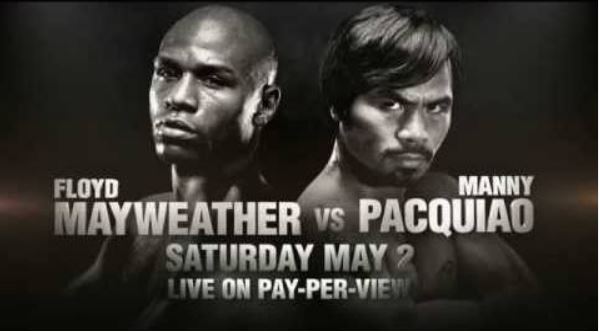 Floyd Mayweather and Manny Pacquiao will make their first head to head appearance prior to their May 2nd mega-fight on Wednesday, March 11, in Los Angeles, California.
Maywether, Pacquiao and their teams will speak to the media in downtown LA at 11am Pacific on that date. This event is unfortunately not open to the public, and there hasn't been any other news as of yet in terms of the Mayweather vs. Pacquiao press tour.
It's been a bit surprising that there haven't been more details forthcoming as of yet to the press conferences, official ticket sales and all the rest. But everyone involved must simply be figuring that they already have the world captivated, and so they're taking their time.
As opposed to some of the ridiculous 10 or 12 city, three-continent press tours we've seen in the past, this one may just be short and sweet, since not much has to be said or done to get the public drooling for this one.
We'll keep you posted though if there are any other announcements.