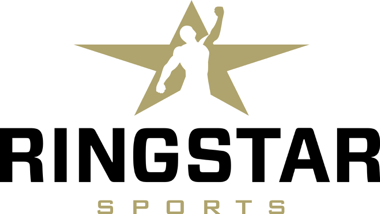 The recently formed promotional company, Ringstar Sports, added another future world champion to its growing stable of fighters today with the announcement that 2016 Mexican Olympian and Bronze medalist Misael Rodriguez has signed with the company led by longtime boxing executive Richard Schaefer.
"I'm thrilled to be adding another promising young potential super star in Misael Rodriguez to the Ringstar lineup," said Richard Schaefer, Chairman and CEO of Ringstar Sports. "This is a young man who has overcome every obstacle thrown his way. He is mentally strong, has great skills and I expect him to have a very long, successful career. I'm looking forward to helping Misael and his family achieve their goals and I hope to make him a household name in the sport."
"After I came back from the Olympics, I knew that it was time to start my professional career," said Rodriguez. "I am excited to have signed with Ringstar Sports. I have always appreciated Richard Schaefer's approach on developing talent in to boxing stars. When the time came, picking my promoter was easy. I knew that this is where I wanted to be.
"I look forward to showing the world the passion and heart I have for the sport I love," continued Rodriguez. "Becoming a world champion has always been a childhood dream, and now it is my number one goal."
The 22-year-old Rodriguez was the only Mexican fighter at the Olympics to bring home a medal as he earned his bronze by putting on a great performance in the middleweight division against Egypt's Hosam Bakr Abdin. The path for Rodriguez was a long and arduous one before Rio as the Chihuahua-native and his teammates had to resort to "begging" on public buses and streets in Mexico to raise money to compete in international boxing tournaments.
Despite these long odds, Rodriguez won the first Olympic boxing medal for Mexico since Christian Bejerano in 2000. His impressive amateur career saw him win 104 of 126 fights and compete in numerous tournaments after joining the Mexican National Team in 2013, including a Senior National Championship.
Rodriguez picked up bronze medals in 2014 at La Romana Cup, the Independence Cup and the Panamerican Sports Festival in addition to a silver at the Veracruz Central American and Caribbean games. He continued to improve and won bronze at the American Confederation Championship and Toronto Panamerican Games in 2015. Finally, in 2016 he earned a silver medal at the American Olympic Qualifier before going to Rio and taking home the bronze medal.