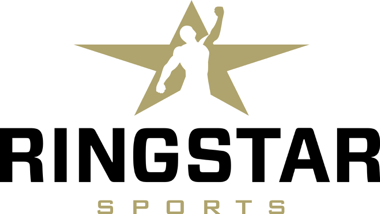 Another top amateur standout has joined forces with Ringstar Sports to launch his pro career as 2016 Mexican Olympian Lindolfo Delgado has signed with the Los Angeles-based promotional company.
"I'm very proud to welcome a young man with the talent and heart of Lindolfo Delgado to our roster at Ringstar," said Richard Schaefer, Chairman and CEO of Ringstar Sports. "We're excited to add a second Mexican Olympian and fifth 2016 Olympian to the Ringstar family. I know that Lindolfo will bring the heart of a Mexican warrior every time he enters the ring and I expect him to be a fan favorite in the U.S and Mexico. I can't wait to get started on helping him achieve his dreams and make him a star in this sport."
"By signing with Ringstar I will be given the best opportunities to become a world champion and have the career I envision," said Delgado. "I really feel that this is the best promotion company for me. I believe Ringstar can help me reach great heights in the sport and beyond."
Born in Linares, Nuevo Leon, Mexico, the 22-year-old began his boxing career in 2004 at the age of 10. He worked his way up the amateur circuit in Mexico before breaking through by winning a silver medal at the 2010 Junior Mexican National Olympiad. He followed that up with a bronze at the 2011 Youth Mexican National Olympiad and with a championship winning-performance at the 2012 Mexican National Olympiad.
He continued to impress by picking up a gold medal at the 2014 Pan-American Sports Festival and silver medals at the 2014 Central American and Caribbean Games and the 2015 Pan-American Games. He would go on to capture gold at the 2016 American Olympic Qualification event and stamp his ticket to the Rio 2016 games to represent Mexico.
"The Olympics were a beautiful experience for me," said Delgado. "I learned that you can't hold anything back. Every time that I compete, I know that I have to leave it all in the ring. I'm going to do everything I can to take advantage of every opportunity I get."
The lightweight compiled a 139-15 amateur record that included victories over former world champion Amnat Ruenroeng and 2016 U.S. Olympian and fellow Ringstar stablemate Carlos Balderas. Delgado currently trains in Tijuana under Pedro Moran.
"I'm going to work hard to reach my full potential as a fighter," said Delgado. "I have an elegant style that is full of passion. Mexican legends are popular because they are warriors. I am going to model my style after them and use it to conquer the sport."
Lindolfo Delgado is the latest addition to the growing stable of Ringstar fighters that already includes: 2016 U.S. Olympian Carlos Balderas and his brother, National Golden Gloves champion Jose Balderas, 2016 Super Heavyweight Gold Medalist Tony Yoka, 2016 Bronze Medalist Misael Rodriguez, 2016 Lithuanian Olympian Eimantas Stanionis and top-ranked amateur Money Powell IV.