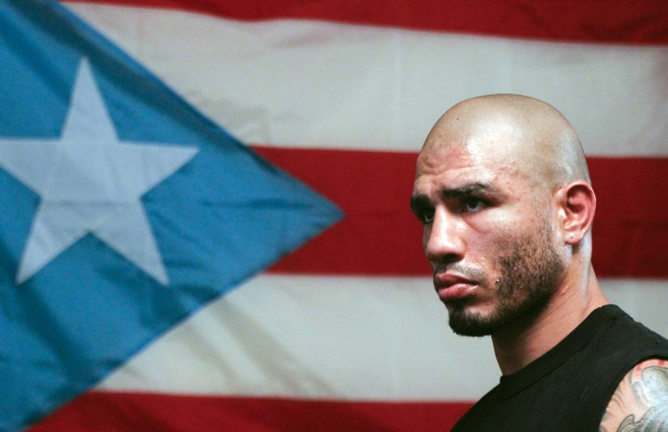 Athletes always ask the question "How can I thank my fans", and the answer has always been simple, in fact so simple it merely requires one word; Performance.
In a good Hollywood movie most times you get a great fairy tale ending, however in sports it's rarely that the story ends that way. In boxing as the legend Bernard Hopkins says, "You don't retire from the ring, the ring retires you", and while few have been the exception normally that is the case. When it comes to Miguel Cotto, this weekend he is able to go out on his own terms with his farewell fight against Sadam Ali, at his second home at Madison Square Garden in New York, and will be looking to end his career on a good note.
As mentioned in my article titled, Miguel Cotto: Well Loved, yet underappreciated, you'll be hard pressed to find another fighter in his generation that faced peak/prime opposition as Miguel Cotto. 16 years as a professional boxer, 4 weight division champ, and with memorable fights on his resume, Cotto will be a guaranteed Hall of Famer.
With a record of 25-1 with 14 Kos, Saddam Ali's mission for this weekend will be to give Cotto an upset send off.  Ali's single defeat came against top 10 welterweight Jessie Vargas via TKO last year. He's won 3 straight fights and will be moving up from the welterweight division. It's no secret that Sadam Ali, though a good fighter, was not the opponent fans wanted to see Cotto face in a farewell matchup, however he will be a game opponent for us to see.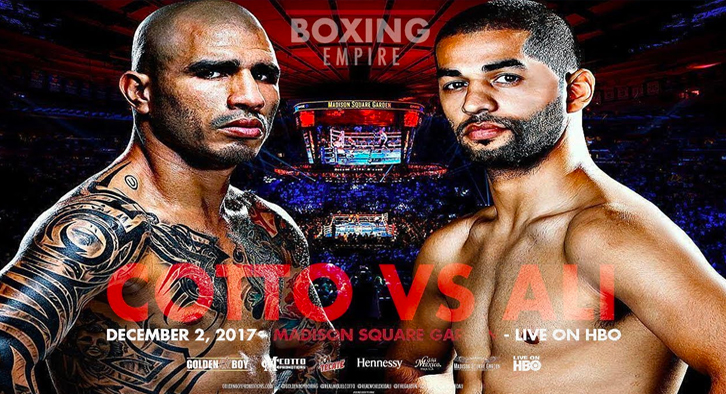 Cotto will go into this fight under the guidance of Hall of Fame trainer Freddie Roach, who he has teamed up with for the final stretch of his career. Roach has made a focused effort to return Cotto back into the monster left hook fighter he was known as in his younger days, and in doing so, Roach and Cotto have had a successful run.
With a resume of fighting the top fighters of his era in Zab Judah, Shane Mosley, Antonio Margarito, Manny Pacquiao, Floyd Mayweather, Sergio Martinez and Canelo Alvarez, who are just a few of the names that he faced. Not to mention the likes of Paulie Malignaggi, DeMarcus Corley, Carlos Quintana, Austin Trout, and Joshua Clottey, Cotto deserves a less than stellar matchup to go out on his own terms in.
In a great year of boxing full of great fights, we have also been witness to some of our legends hanging up the gloves, and this weekend we will witness another. Cotto is well loved, and ultimately underappreciated in what he has given to the fans. This Saturday, Cotto will do what he always does, which is give us a show, excitement and dedication in the ring. Performance is the best welcoming a fighter can give us the fans. On behalf of us the fans,  Thank you Miguel Cotto, Thank you!  Now let your gloves give us our welcome one last time.