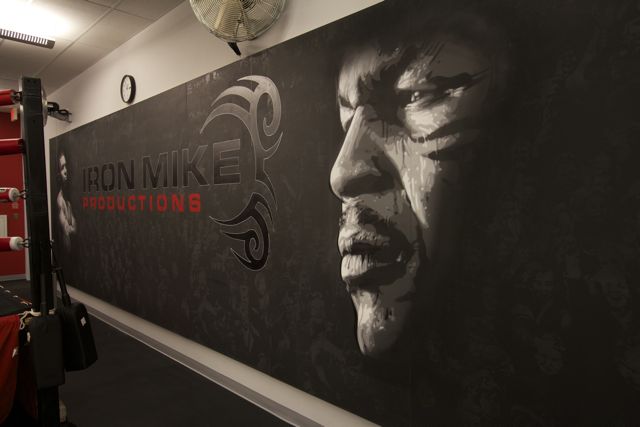 Mike Tyson was the youngest heavyweight champion of all time and in 1987 voted, "World's Most Popular Athlete." Now he joins a select list of legendary boxing heavyweight champions who became boxing promoters.
Jack Dempsey
Jack Dempsey, the "Manasa Mauler," stopped boxing after this fight against Gene Tunney. He promoted a few bouts before entering show business as an actor.
Joe Louis
Joe Louis, the "Brown Bomber" is considered by many historians as the greatest heavyweight champion of all time. He retired briefly in 1948 and one of his first promotions was the Ezzard Charles – Jersey Joe Walcott fight for title Louis' vacated.
Muhammad Ali
Muhammad Ali, known simply as, "The Greatest," is certainly one of the most famous people of all time. After his final bout in 1981against future champ Trevor Berbick he entered the promotional business under the banner "MAPS," Muhammad Ali Professional Sports.
Mike Tyson
Mike Tyson and business partner Garry Jonas formed Iron Mike Productions in 2013. Their motto: the best interest of the fighter comes first in any decision making. Mike will be in Minneapolis to see his IBF Champion Argenis Menedez defend his crown on ESPN Friday Night Fights January 3 at Target Center.
Of course, there are more than few prominent fighters who also became promoters from beyond the heavyweight division. That list is topped off by Oscar De La Hoya and his very successful and powerful promotional company Golden Boy Promotions, which has Bernard Hopkins involved. Others include Floyd Mayweather with his burgeoning Mayweather Promotions stable, Roy Jones Jr., and many others as well.