Hot on the heels of the excellent Golden Contract show at York Hall last Friday, MTK are the host for a show headlined by an intriguing Flyweight battle at the Ulster Hall, Belfast this Friday night live on IFL TV on YouTube and ESPN+ In the USA.
Welshman, Jay Harris (16-0, KO8), is slowly forging a name for himself in the flyweight division after picking up the Commonwealth belt, and most recently, the European Title.
He faces a decorated Olympian in Northern Ireland in Paddy Barnes (6-2, KO1), and the intrigue lies in whether Barnes can truly adapt to the professional ranks after two setbacks in just over a year.
Barnes won back to back Bronze medals at the 2008 and 2012 Olympics, as well as Gold at the 2010 and 2014 Commonwealth Games, and made an eagerly awaited professional debut in November 2016.
After winning WBO European and Intercontinental belts in his first five fights, Barnes catapulted himself into the elite class, landing a shot at the WBC Flyweight Title at the iconic Windsor Park last August. Cristofer Rosales proved too much for Barnes though, breaking the Irishman's heart with a crippling fourth round body shot to silence the home crowd.
Where this would have been seen as a brave early attempt at a World Title, Barnes' comeback on St Patrick's Day was a real shock and setback. Little known Oscar Mojica was too big and strong for the 32-year-old in New York and took a six round split decision, breaking Barnes' nose in the process.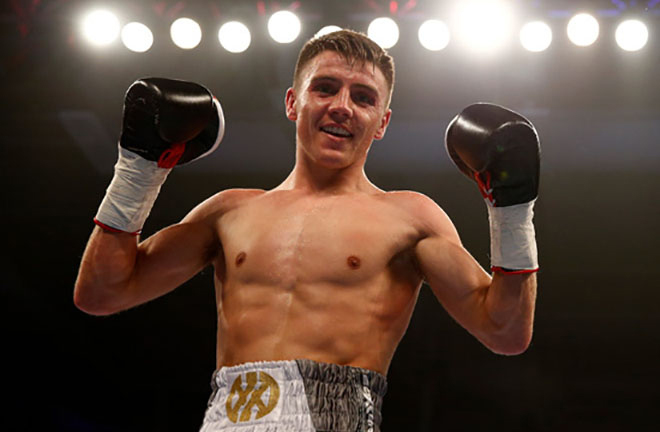 Barnes paid the price for competing against what essentially was a Bantamweight. Paddy returned at the big open air show at Falls Park in August, with a much needed points win against Joel Sanchez over six.
The big worry with Barnes is that he's not even a natural Flyweight, and would prefer to operate at Light Flyweight. Due to the lack of domestic competition at that weight, and World Title opportunities scarce due to the location, (Japan, Nicaragua, Mexico) and low marketability of current Champions.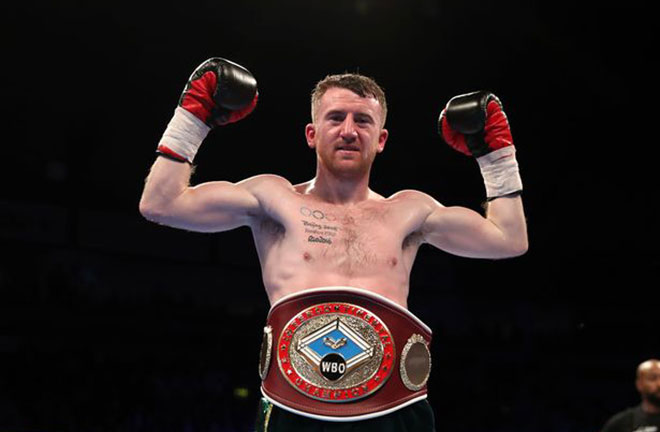 The vacant IBF Intercontinental Flyweight Title is the prize on offer in Belfast, and Jay Harris is finally enjoying the fruits of his labour following a low key start to his career.
Swansea born Harris' coming of age fight came in February 2017, when he outscored Cameroonian Thomas Essomba to win the Commonwealth belt at York Hall.
Since linking up with MTK, Harris has steadily been gaining more exposure. After three straight wins, the 29-year-old then defended his Commonwealth crown with a third round stoppage of Ross Murray in November last year.
He marked time in March with a six round points win against Brett Fidoe, before a successful tilt for the vacant European Title against Angel Moreno in Cardiff in June, dominating the Spaniard en route to a wide points win.
Moreno took Charlie Edwards the distance for WBC Flyweight Title, albeit unsuccessfully.
Prediction: Although Barnes is by far the more decorated of the two, Harris will start as favourite due to his recent good form. My gut feeling is that Barnes is too small, which sounds incredible as such a lighter weight fighter, and that Harris will take full advantage of this. Barnes' best hope is to use his boxing skills and to keep on moving, but with Harris' size this may be easier said than done. Harris may well drop Barnes to the body during the contest, before settling for a points win.
Marco McCullough (22-4, KO12) was set to see action as chief support, but an unspecified injury has scuppered what would have been a stiff test in the shape of Romanian, Viorel Simion (22-3, KO9).
"I'm devastated to say the least. I taken two months off work for camp and will be out of pocket," McCullough said in a statement.
"I have pushed myself and trained day in day out for this fight and if it was my decision I'd be stepping into that ring.
"Unfortunately these things happen in boxing and I have to think of my family and put my health first.
"Thank you to all my sponsors who have helped me out and those who bought tickets to support me. I hope you still go and support the local lads on what will be a great night of boxing.
"I'll now take some well deserved time off and try and resolve a few issues and hopefully be back in the ring sometime soon."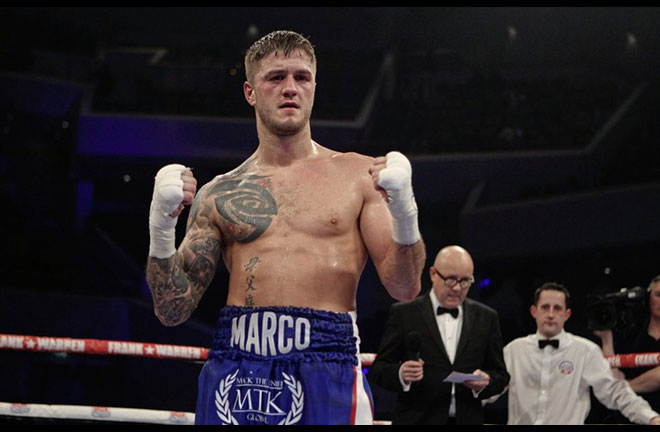 Terry Flanagan (34-2, KO14) remains on the bill, and continues his gradual rebuild on the card with another eight round workout. "Turbo" is still easing back into the Lightweight division following an unsuccessful spell at ten stone.
The former WBO Champion meets Ghanaian, Michael Ansah (17-9-2, KO11). Ansah has only fought once outside of his homeland, a 2014 points loss to Tommy Coyle.
The 29-year-old has been stopped three times during his career, and I think Flanagan can turn up the heat around halfway to force a stoppage.
The talented "Sugar" Sean McComb (8-0, KO4) steps up in class over eight at Super Lightweight against Argentina's Emiliano Dominguez Rodriguez (23-5, KO9) who has never previously been stopped.