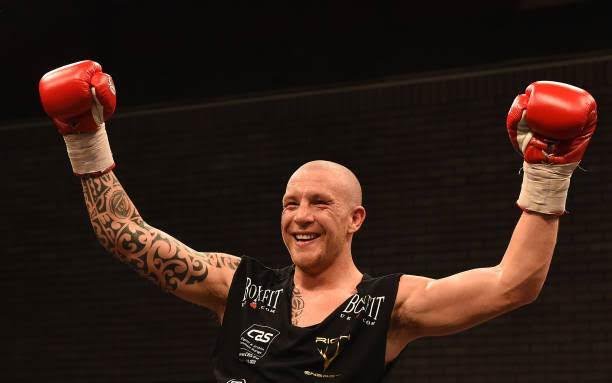 'Smokin' Joe Mullender (10-2) has officially declared that he has vacated his English title to challenge for the IBF East/West European middleweight belt.
The 31-year-old from Brentwood will fight over 12-rounds for the belt that instantly propels the winner into the top-15 in the IBF world rankings.
Mullender's manager, Andy Ayling, is still confirming details of the fight such as opponent, date and venue, but early indications are that the championship contest will be staged in London in November.
The former English champ announced, "I've now vacated the English title to move on to the IBF European belt to give me better options going forward, and now just waiting for a date."
He continued, "For me, it's about getting up there as quick as possible. It's been good having big domestic fights with Lee Markham but, for me, it's about moving up and winning more titles.
"There's no point staying at English level and defending the belt when I can go higher."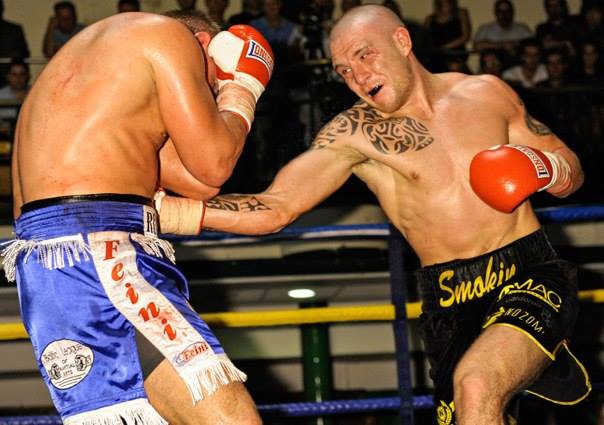 Former Southern Area middleweight champion Elliott Matthews (19-0-1) and Preston's Mick Hall (14-2) will now clash for the vacant English championship, ordered by the Board to take place before the end of January 2018.
The opponent for Mullender's 13th pro bout is yet to be confirmed but it will likely be a European figure that's highly-ranked with the IBF governing body.
"There's no one out there in particular that I look at and think, 'I want to fight them!' he said. "I will get in the ring with anyone, and if I got the opportunity to fight anyone in the world at middleweight, for the right title and the right money, then I'll take it."
Mullender insists that the Lord Lonsdale belt is still a priority for him, however the current titleholder at 160lbs, Tommy Langford, is waiting on a date to defend his crown to the mandatory challenger, Jack Arnfield.
The British Boxing Board of Control recently put the fight back out to purse bids to be submitted by October 11th with the contest ordered to take place before the end of January 2018.
Therefore, any other willing challengers would have to wait until at least the first quarter of next year for their shot at the British championship.
"The British title is 100 per cent in my sights still," asserted the Essex boxer. "But given the option to fight for this IBF belt and earn a top-15 world ranking, it's silly to turn it down because just one or two defences and you could get up in the top-5 in the world and you never know what opportunities that could lead to – someone with the world title may choose you as a voluntary defence and every fight could also push you up further for the British."
The Dagenham resident, trained by Jamie Williams at the Legends Gym, has been involved in two 'Fight of the Year' candidates with fellow county man Lee Markham.
His style of fighting is crowd-pleasing and has since signed a management contract with Frank Warren, resulting in future fights being shown live on BT Sport or BoxNation TV.
"I want to be on the big stage on TV," he assured. "It's one of the reasons you turn pro, to be in the spotlight.
"I'm never gonna' be in a dull fight, whoever comes against me is in for a fight because I stand there and trade with them.
"I like to think I've got a fan-friendly style and fan-friendly styles should be shown on tele."
Mullender joined boxing late but still had a successful amateur career, winning the London ABA finals and reaching the semi-finals of the ABA Novices.
"I'm 31 but I don't feel it! The best years are still ahead of me," he enthused. "I didn't start boxing 'til I was 21 but I still won the London Senior ABA Novices and got to the semi-finals, so I've got plenty of years left in me.
"I got the English title shot in my 11th fight and won it in my 12th, so I'll go as far as my ability takes me.
"I know I have to work harder than other fighters out there so that's why I live the life and stay in the gym and dedicate myself fully. I don't go out. I don't put on weight between fights. I dedicate myself to boxing to give me and my family a better life."
He concluded, "I love the sport and I dedicate myself to it but I have to take fights that are right for me and my career. I've had fights where I've been paid £150 so I've fought for nothing at times but I'm grateful to boxing as it's bought me my house.
"Yeah, I want the glory but glory don't pay bills! I've got a mortgage and kids and this is a job."
Comments
comments