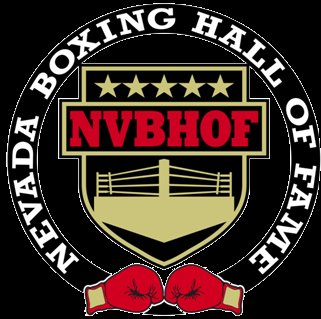 Six outstanding boxers, including the first woman inductee, highlight the 11-person class that will be inducted into the Nevada Boxing Hall of Fame on Saturday, July 30 at Caesars Palace.
Boxers chosen include ex-heavyweight champion Riddick Bowe; popular lightweight champion Ray "Boom Boom" Mancini; Mexican superstar Ricardo "Finito" Lopez; Olympic gold medalist and multiple-time world champion Pernell "Sweet Pea" Whitaker; Christy Martin, the Nevada Hall's first female inductee; and Freddie Little, the first native Nevadan to become a world champion.
The other honorees are long-time trainer and gym operator Johnny Tocco; legendary trainers Thell Torrance and Kenny Adams; and journalists Tim Dahlberg and James "Smitty" Smith.
Rich Marotta, the president and founder of the Nevada Boxing Hall of Fame, and Michelle Corrales-Lewis, made the announcement Tuesday at a news conference in Las Vegas.
The honorees will be officially inducted during a July 30 ceremony at Caesars Palace, which has hosted many of the most significant fights of the last half-century century.
"Yet again, we have an outstanding class to present for induction," Marotta said. "It's a great mix of fighters and we're thrilled to induct our first woman, the great Christy Martin. This will be a big night for us and will add many legendary names to our already prestigious group of inductees."
A brief look at the inductees:
Riddick "Big Daddy" Bowe – A member of the International Boxing Hall of Fame's Class of 2015, Bowe was the undisputed heavyweight champion and a 1988 Olympic silver medalist. He made his professional debut in Reno when he knocked out Lionel Butler, and fought all three of his legendary bouts with Evander Holyfield in Las Vegas.
Ray "Boom Boom" Mancini – Mancini, a former lightweight champion and a member of the 2015 Class in the International Boxing Hall of Fame, was one of the most popular fighters of his era. He won the lightweight belt by defeating Arturo Frias in Las Vegas, produced a spectacular KO of Bobby Chacon in Reno and had a 29-5 record with 23 knockouts.
Ricardo "Finito" Lopez – Lopez was 51-0-1 with 38 knockouts and is regarded as one of the greatest Mexican fighters in history. He won the WBC minimumweight title in 1990 and remained a world champion for the rest of his career, which ended in 2001. He also held a light flyweight championship. He was inducted into the International Boxing Hall of Fame in 2007.
Pernell "Sweet Pea" Whitaker – Whitaker, one of the greatest defensive boxers ever, was a 1984 Olympic gold medalist and held world titles in four weight classes. He's most known for a controversial 1993 fight with Julio Cesar Chavez that was ruled a draw, though most observers felt he'd won. It ended Chavez's 87-fight winning streak, however. He was inducted into the International Boxing Hall of Fame in 2006.
Christy "The Coal Miner's Daughter" Martin – Martin helped women's boxing gain widespread public acceptance with her many appearances on Mike Tyson undercards. She became the first woman fighter to appear on the cover of Sports Illustrated after a great bout with Deirdre Gogarty in1996. She was 49-7-3 with 31 KOs.
Freddie Little – Little became the first Nevadan to win a world title when he bested Stanley Hayward for the WBA-WBC super welterweight title in Las Vegas in 1969. He was 51-6 with 31 knockouts, and later became a well-respected member of the Nevada Athletic Commission.
Johnny Tocco — Tocco operated the famous Ringside Gym in Las Vegas and was one of the game's best trainers. He moved to Las Vegas in 1953
Thell Torrence – One of the sport's most respected trainers, Torrence learned the game at the side of the legendary Eddie Futch. He worked with stars such as Ken Norton, Riddick Bowe, Mike McCallum and Hasim Rahman.
Kenny Adams – Adams was the trainer of the 1988 U.S. Olympic team and guided 26 world champions as a pro, including Diego Corrales, Michael Nunn, Johnny Tapia and Kennedy McKinney.
James "Smitty" Smith – Journalist who hosts "In This Corner," a syndicated weekly boxing show and is a regular contributor to Fox Sports radio. He was previously inducted into the Florida Boxing Hall of Fame.
Tim Dahlberg – A boxing writer for the Associated Press since 1979, Dahlberg has covered hundreds of title fights around the world including most big events in Las Vegas. He won the Nat Fleischer Award for career excellence in boxing journalism in 1999, as chosen by previous winners, and is the author of the definitive book on boxing in Las Vegas, "Fight Town."