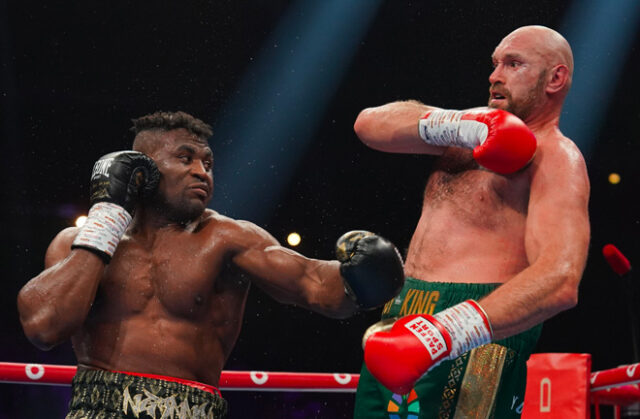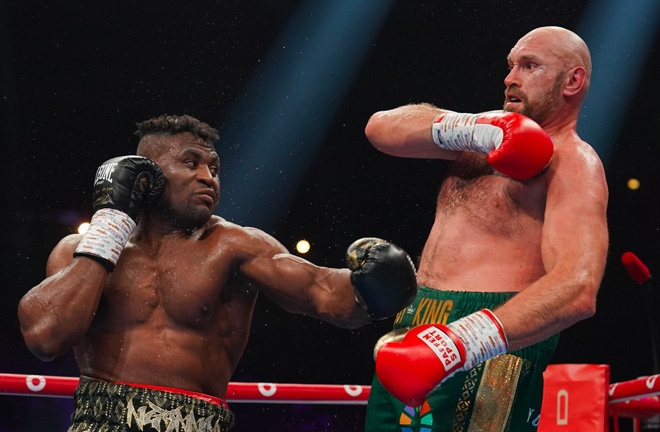 Francis Ngannou has revealed why he danced right in front of Tyson Fury after he dropped 'The Gypsy King' during their bout in Saudi Arabia on Saturday.
Ngannou shocked the world when he sent Fury crashing to the canvas in the third round, before falling short in a contentious split decision defeat.
The ex-UFC heavyweight champion could not hide his emotions after his surprise knockdown and has now revealed the reason behind his jubilant celebration was because Fury had taunted him moments before they fought.
"The referee was giving us the recommendations," the 37-year-old said on The MMA Hour.
"He was like, 'ok, if you guys want to touch gloves now, touch.'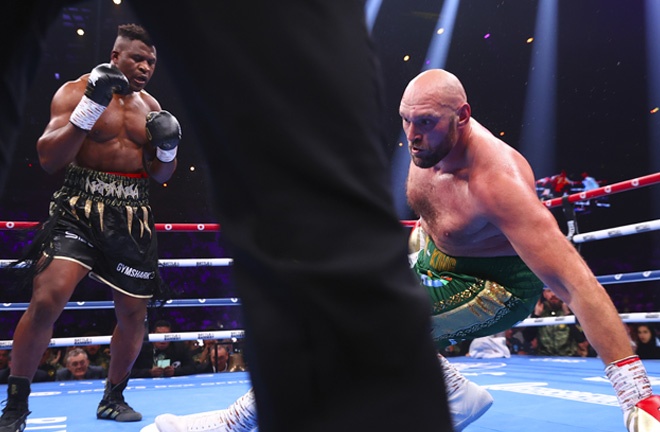 "We touched gloves gently and then I hear him [say] 'let's take you to school' or something like that.
"I'm like this f***ing guy he has no idea what I'm here to do.
"That really p***** me off a little bit. There's not a respect here.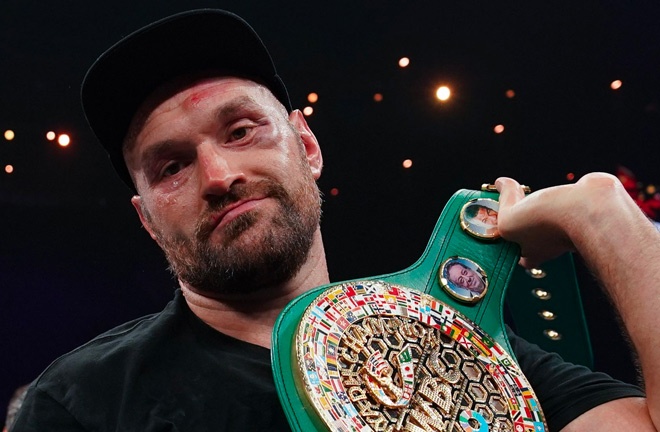 "So after the knockdown, I'm like 'you're a bad professor, how is that school going?'
"That was the reason behind my dance, because I wanted to let it go and that was the moment I let it go."
Fury came face-to-face with unified heavyweight world champion, Oleksandr Usyk having already agreed to face him for the undisputed title on December 23 in Saudi Arabia, although promoter Frank Warren insists the fight will be pushed back to January or February.
Ngannou, who made his professional boxing debut, insists his rival is not ready to face the Ukrainian in December after a bruising fight.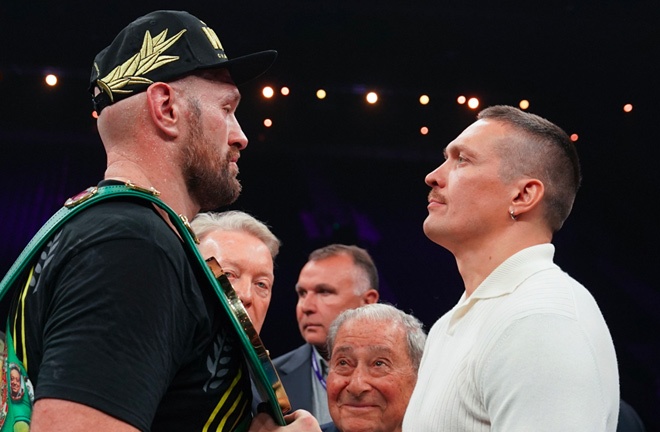 "I'm not sure if that Usyk fight is happening any time soon," he added.
"Because I don't think he's in the position to fight in December.
"I saw a picture of him, I'm like 'this guy is not fighting in December.'
"Even me, I'm not hurt but I'm not fighting in December, but him even less [chance]."